Have questions? We're here.

Get inspired by the possibilities.
Change and customize this trip to make it yours.
Mediterranean: Valletta to Venice
Example 10 Day Cruise aboard Sea Cloud
Spend 10 days sailing between Valletta, Malta and Venice, Italy aboard the luxury schooner Sea Cloud. A stroll through the winding lanes transports you straight into the Mediterranean lifestyle and the region's culinary delights. Istrian wines seem to embody the sun's rich heat, the oak forests conceal precious white truffles, and the region's olive oil is among the finest in the world. Visit splendid Renaissance and Baroque buildings, evidence of riches and power, such as the Palace of the Grand Master and the impressive St. John's Co-Cathedral at Valletta.
Day-by-Day Summary

Day 1 : Valletta, Malta | Embark
Day 2 : Syracuse, Sicily
Day 3 : At Sea
Days 4-5 : Otranto, Italy
Day 6 : Bari, Italy
Day 7 : Korcula, Croatia
Day 8 : At Sea
Day 9 : Trieste, Italy
Day 10 : Venice, Italy | Disembark
Highlights
Observe the UNESCO World Heritage temple complexes of Valletta, Malta
Discover Syracuse, a historic town that boasts relics of cultural history
Explore Korcula's famous vineyards and olive groves
Visit Otranto, the most easterly port in Italy with an eventful history
Places Visited
Adriatic Sea
Korcula
Otranto
Sicily
Syracuse
Trieste
Valletta
Venice
Trip Snapshots
Day 1 Valletta, Malta | Embark
This strategically important location has always attracted foreign conquerors. More than 7,000 years ago, a civilization existed here, leaving behind enormous temple complexes. Just like proud Valletta, these are now UNESCO World Heritage Sites. Jean Parisot de la Valette, Grand Master of the Order of St. John, founded a modern fortified city on a rock in 1566, between the two splendid natural ports of Marsamxett and Grand Harbour. Long rows of facades made from golden-yellow blocks of chalk stretch along the straight streets. Splendid Renaissance and Baroque buildings are evidence of riches and power, such as the Palace of the Grand Master and the impressive St. John's Co-Cathedral.
Day 2 Syracuse, Sicily
1 Breakfast, 1 Lunch, 1 Dinner
The municipal area of Syracuse boasts relics from cultural history going back more than three millennia. In ancient times, the city was the most powerful in the known world and was famed for its splendor. The island of Ortigia, now a UNESCO World Heritage Site, was where Syracuse began its rise as an ancient city. The huge cathedral is at the heart of the old town, magnificent palaces line the Piazza, and wide promenades invite you to take a stroll. The archaeological park brings Greek and Roman history back to life. Yet Syracuse exudes southern Italian charm, with washing drying outside the windows.
Day 3 At Sea
1 Breakfast, 1 Lunch, 1 Dinner
Day 4-5 Otranto, Italy
2 Breakfasts, 2 Lunches, 2 Dinners
Otranto is the most easterly port in Italy and, due to its geographic location in the Adriatic, has had an extremely eventful history over the centuries. Not far away is Lecce, one of the most beautiful and affluent cities in southern Italy whose heyday was immortalized in stone over 200 years. The Baroque cityscape, in the idiosyncratic "barocco leccese" style, is characterized by a marble-like stone known as Lecce stone. The numerous palaces and the Basilica di Santa Croce have profusely decorated facades and art feels right at home here. There is good reason why people are proud of its evocative nickname, the Florence of the South.
Day 6 Bari, Italy
1 Breakfast, 1 Lunch, 1 Dinner
Day 7 Korcula, Croatia
1 Breakfast, 1 Lunch, 1 Dinner
The Adriatic island of Korcula is one of the greenest in the region. Vineyards and olive groves stretch across rolling hills. The island's main town of the same name is protected by a city wall. It is one of the best-preserved medieval Mediterranean towns. Some buildings evoke the time when the maritime power of Venice ruled. Tintoretto is immortalized in the cathedral, and in one of the narrow streets you can search for the house where Marco Polo was born.
Day 8 At Sea
1 Breakfast, 1 Lunch, 1 Dinner
Day 9 Trieste, Italy
1 Breakfast, 1 Lunch, 1 Dinner
Day 10 Venice, Italy | Disembark
Arrive back in Venice and disembark to return home individually.

These approx. 9.5 m2/102 sq ft cabins with their upper and lower single beds (each 80 cm x 200 cm) once accommodated the ship's officers, and their original features exude a romantic charm. These cabins can be ventilated with fresh air both day and night as the cabin door leads directly to the Promenade Deck beneath the bridge.

These cabins are each approx. 10.5 m2/113 sq ft and located on the Promenade Deck. They are furnished similarly to Cat. 3 cabins.

Located on the Promenade Deck, each of these outside cabins also features panorama windows, a marble bathroom with a fitted shower and a substantially sized wardrobe. They are approx. 12.5 m2/135 sq ft in size with two single beds (each 80 cm x 200 cm).

Each of these cabins features a marble bathroom with a fitted shower, two single beds (each 80 cm x 200 cm) which can be placed together, a substantially sized wardrobe and additional built-in storage space. Their location on the Captain's and Lido Deck and their design, featuring two panorama windows, mean these approx. 13.5 m2/145 sq ft cabins feel extremely bright.

These two double-bed cabins are located on the Captain's and Lido Deck and feature unique corner panorama windows. Approx. 13 m2/140 sq ft in size, they offer a substantial wardrobe, a double bed with two mattresses (each 80 cm x 200 cm) and a spacious, elegant bathroom with a fitted shower.

Warm and bright tones dominate these approx. 18-20 m2/198-215 sq ft deluxe outside cabins fitted with a double bed (160 cm x 200 cm) The cabins feature a modern elegance, generous storage space and a walk-in closet and a marble bathroom.

Main Deck. Portholes, two single beds or king bed with two separate mattresses, one or two chairs, nightstand, decorative marble fireplace, walk-in closet, safe, A/C, private bath with shower or tub.

Main Deck. Portholes, large double bed, two armchairs, antique nightstands, table or antique secretary, decorative marble fireplace, desk, walk-in closet, safe, A/C, private bath with tub and portholes.
Notes

Rates are based on double occupancy. A limited number of cabins can be booked for individual use for an additional charge.

Rates Include:
Beautifully appointed cabin in selected category
Welcoming bottle of champagne in your cabin
All meals (six per day) from early-bird breakfast to the exquisite 4-course dinner menu with choice of main course
5-course gala dinner during the cruise
Welcome and farewell cocktail with champagne
Selected wines and beers thoughtfully chosen to complement lunch and dinner
All soft drinks and juices throughout the cruise
All alcohol-free coffee and tea specialties
Bottled water on the excursions
Fresh fruit basket in your cabin, replenished daily
E-mails can be sent free of charge from the on-board laptop
English-speaking tour guide
Travel documents with detailed destination information
All port fees
Use of snorkeling and waterskiing equipment is free of charge
Rates Exclude:
Shore excursions. Contact us for pricing.
Tips
Excess luggage (allowance is up to 40 kg per passenger)
Additional meals and beverages (so far as not expressly included)
Other personal expenses
Transfers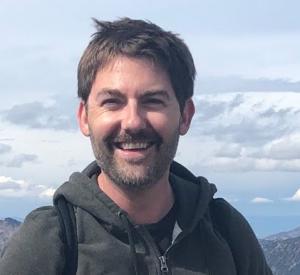 We Love to Talk Travel
Call
1.800.344.6118
or
Chat Now
Beyond expectations! Then again we weren't sure what to expect. Lovely stay at the lodge, met other like-minded travelers (many had their trips planned by Adventure Life) and the owner was a gracious hostess. It felt like you were one happy family, visiting with a favorite aunt.
Nancy Sin
Mediterranean Travel Guide