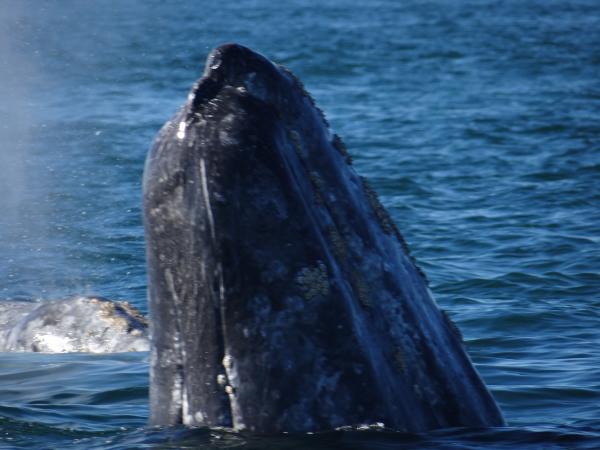 Yep, these are the shots of grey whales I took with my point and shoot camera. Magdalena Bay is an otherworldly place where the Grey Whales come each Jan/Feb to have their calves. They stay around the area until the calves are strong enough to travel back up the coast, eventually migrating to northern Alaska and beyond in a trip of over 3000 miles.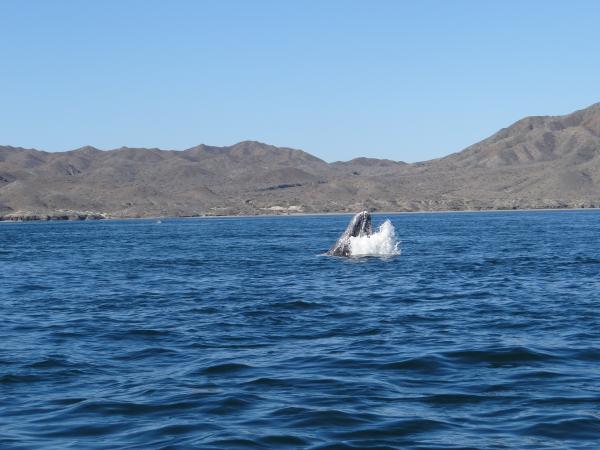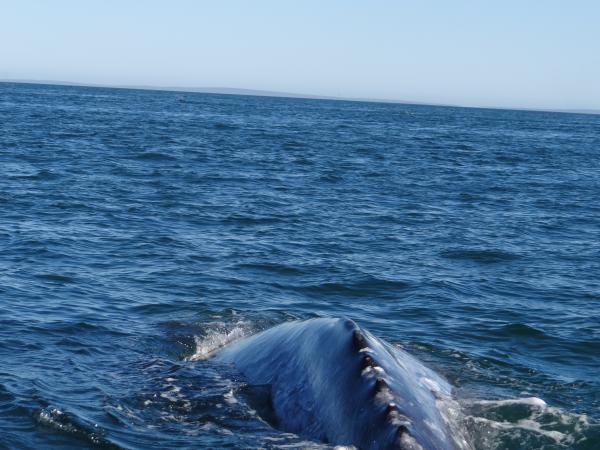 While the whales are waiting around Magdalena Bay, there is an opportunity for some incredibly up close whale encounters. Our camp was located toward the southern end of Magdalena Bay along a quiet mangrove inlet. Each day we traveled approximately an hour via boat out of our camp to the place where the protected bay meets the Pacific Ocean and the Grey Whales congregate in huge numbers. 
At the mouth of the bay,a colony of sea birds- pelicans, gulls and cormorants among others, nested along the sand.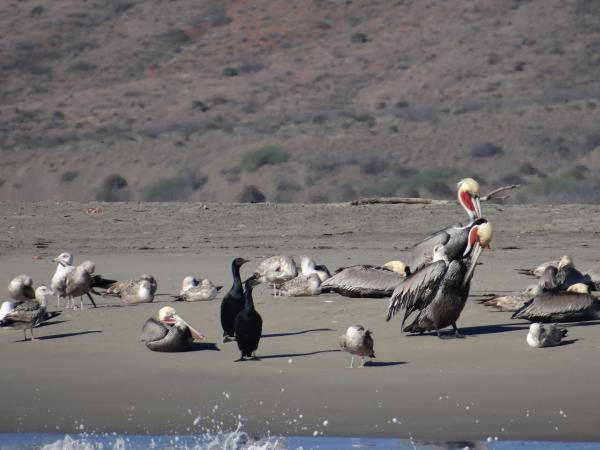 Once out of the bay, we were surrounded by Grey Whales who would lift their heads out of the water "Spy Hopping". No one has determined conclusively the purpose of Spy Hopping with theories ranging from a navigational tool, curiosity, or a means of ridding pesky whale lice. Whatever the purpose, the sea looked like a game of 'whack a mole' with whales popping their heads out in steady succession. I tried to count the whales that surrounded us and ended up with vague estimates of several dozen, perhaps a hundred or more. They moved too quickly and appeared too often to keep track.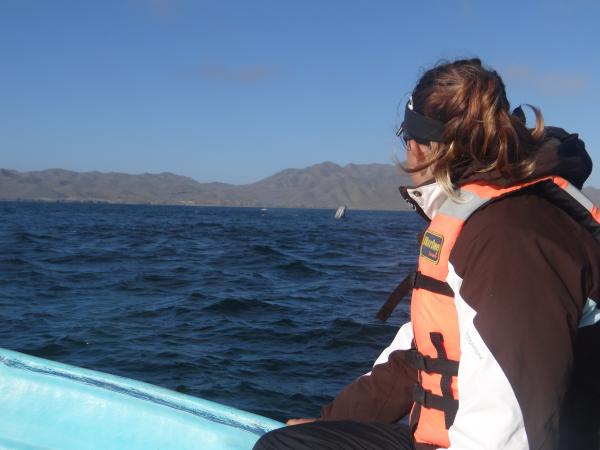 Though some boats have reported whales coming up directly alongside the boats, seeming to push their calves over intentionally to greet fortunate tourists, we found the whales mostly treated us just as a part of the sea. They seemed neither interested or bothered by our presence- just another creature out enjoying the Pacific breezes. Our guide observed that they may have kept a safe distance (generally 50 feet, but sometimes as close as 10 feet) from the boat as we had some unusually windy days and the whales may have been alertly avoiding getting caught between the boat and a crashing wave. Either way, the experience was magical- so many whales that I hardly knew which way to look.