Have questions? We're here.

Get inspired by the possibilities.
Build your ideal trip.
Oaxaca Culinary Tour
Example 8 Day Tour
Enjoy the best of traditional cuisine on this 8-day culinary Oaxaca trip. Learn local cooking secrets from master Oaxacan chefs and taste amazing dishes as you explore the best of Mexican cuisine. Visit local markets to find the best ingredients, learn your way around a traditional kitchen, and explore their important cultural heritage. Wander through artisan stalls with handwoven rugs, textiles, and candles of Teotitlán del Valle. Visit ancient tombs and archeological treasures as you immerse yourself in the best of Oaxacan tradition and cuisine.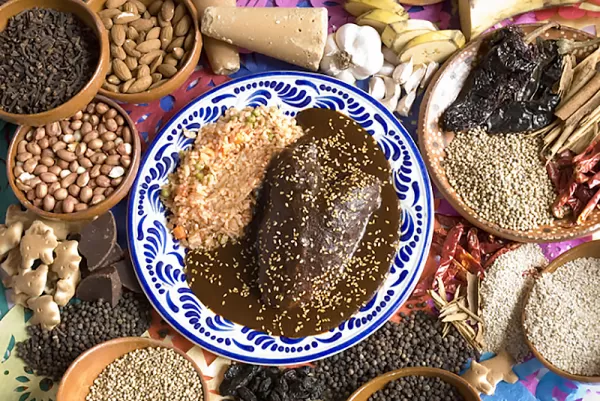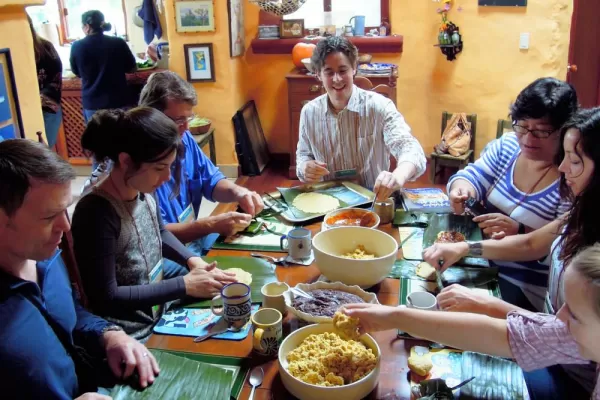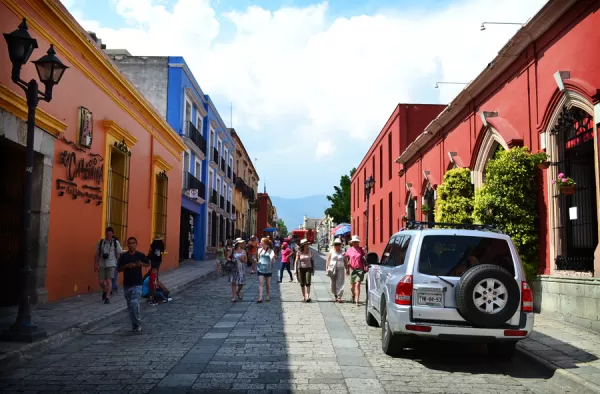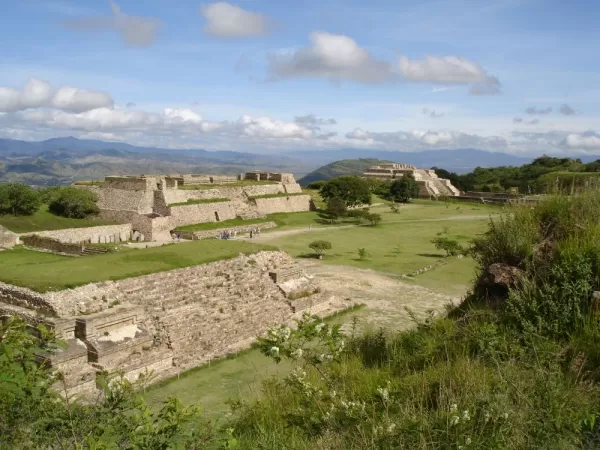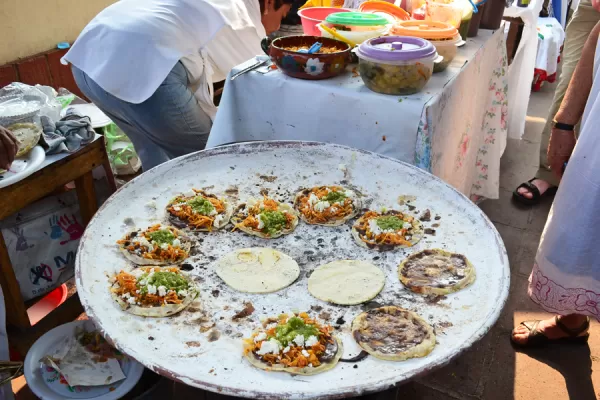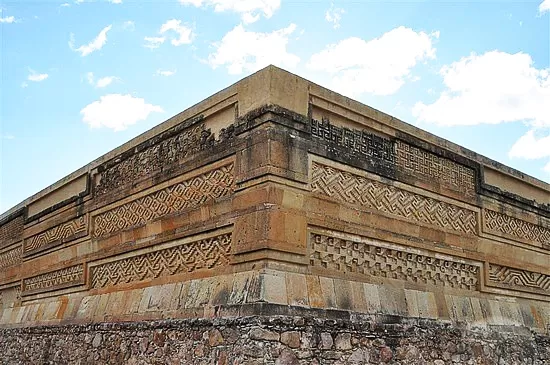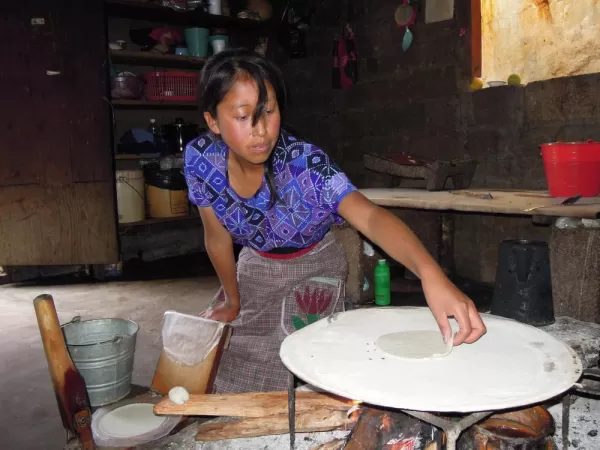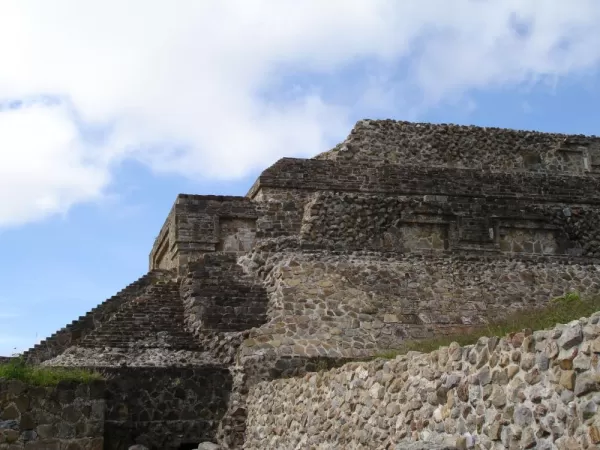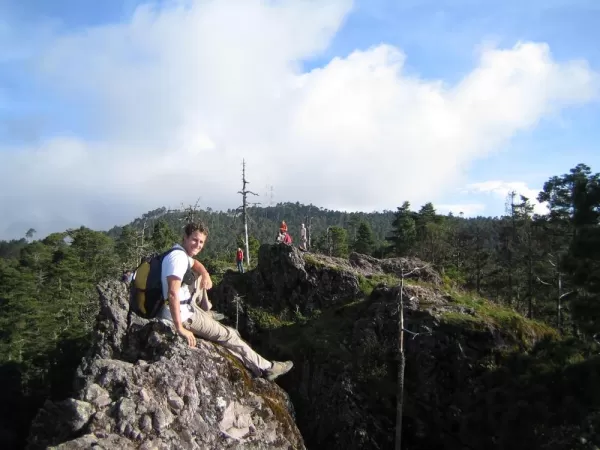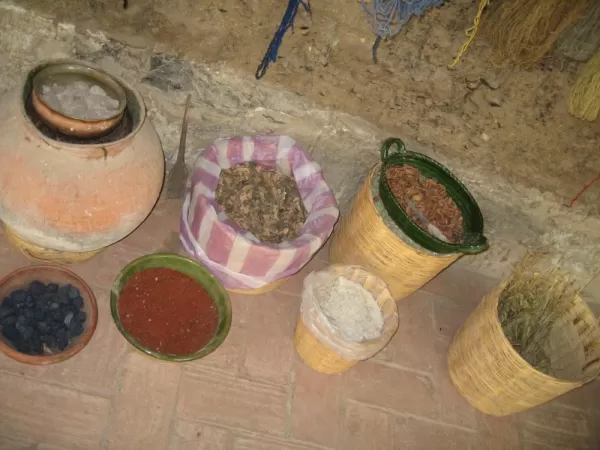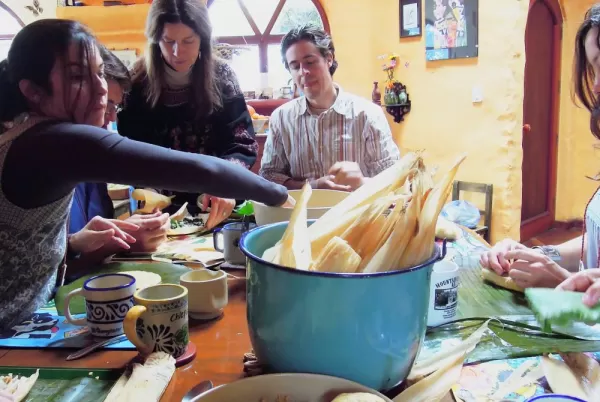 Tour Oaxaca's palace, chocolate mills, and colonial monument
Attend a traditional cooking class at La Casa de Los Sabores
Explore points of cultural interest in Mitla
Visit artisanal communities specializing in varying crafts
Atzompa
Etla
Mitla
Monte Alban
Oaxaca
San Bartolo Coyotepec
Santo Tomás Jalieza
Teotitlan del Valle
Tlacolula
Full Itinerary
Expand All
Day 1: Arrive in Oaxaca
Arrive in Oaxaca and transfer to your charming colonial hotel, Casa Oaxaca Boutique, for the next 7 nights. Relax and dine tonight on your own at one of Oaxaca's fine restaurants as you settle in and prepare for your Mexico trip.
Day 2: Mitla Tombs | Teotitlan de Valle Weavers | Tule Tree
After breakfast this morning, travel 25 miles from Oaxaca to Mitla, working your way back throughout the day with stops at various points of cultural interest. Lunch is included at one of the traditional Oaxacan restaurants you encounter along the way.

Mitla is a Zapotec archaeological site replete with ancient structures and mosaics, considered to be one of the area's most significant ceremonial centers. In the Language of the Zapotecans, it is called "Lyobaa," which means "Burial Place." The Great House of Pezeleo is regarded as one of the most beautiful such structures in the Americas. From Mitla proceed to Santa Maria del Tule, site of one of the oldest living things on earth, the famous Tule Tree. The mighty tree in Santa Maria del Tule has a circumference of over 160 feet at its base, and is between 2000 and 3000 years old, making it one of the oldest living things on earth. Next travel to Tlacolula, home of one of Mesoamerica's oldest markets, and meander through the charming town of Teotitlán de Valle, well-known for its colorful, hand-woven rugs and unique textiles.

Return to your hotel and enjoy a free evening in Oaxaca at a local restaurant of your choosing.
Day 3: Cooking Class | Oaxaca City Tour
Chef Alejandro Ruiz's restaurant Casa Oaxaca is listed among the Pellegrino Top 50 Restaurants of Latin America. His contemporary take on traditional Oaxaca food has made him nationally and internationally renowned. Today attend a 4-hour class led by Alejandro Ruiz or a long-standing member of his team. Start with a local market experience at the Sanchez Pascua market, where you will meet Alejandro's favorite merchants and learn about the local ingredients, spices and seasonings while discovering how to source the best and freshest ingredients. Returning to the kitchen, you will be guided step by step in preparing a range of traditional dishes, salsas and tortillas. Once the meal is prepared and ready to eat, you will sit down to enjoy your creation, while sampling artisanal mezcals and learning all about the variety of flavors of this important Oaxacan spirit.

This class is available only on Tuesdays and Fridays.

After spending the morning preparing your fabulous lunch, enjoy a walking city tour of World Heritage properties in central Oaxaca this afternoon. Start with your local expert guide on the main plaza, or zocalo, visiting the historic murals in Oaxaca's palacio. Continue onward to the great chocolate mills to see (and taste!) this Oaxacan specialty. Walk to the Museo de Pintores Oaxaqueños to see masterpieces by world-renowned local artists Rufino Tamayo and Francisco Toledo, among others. Visit the Alvarez Bravo Photography Museum and then, the most breathtaking colonial monument of the city, Santo Domingo, where you can relish in the cultural and natural ambience of the Museum of the Oaxacan Cultures and botanical garden.

Enjoy dinner on your own in Oaxaca before returning to your hotel for the evening.
Day 4: Etla Market Cooking Class
After breakfast this morning, travel 12 miles from Oaxaca to Etla for a group cooking class with renowned chef, teacher and television host Susana Trilling. Visit Etla market and hand-select ingredients for your culinary endeavors, while encountering the winsome people and sampling the exotic fare of the market as a light lunch. Then head to Rancho Aurora, where you are given a fascinating presentation on the best of Oaxacan cuisine as well as an introduction to your ingredients. Experience the camaraderie of the group-class setting as you all don aprons and start cooking! Get hands-on in the kitchen and savor the five-course product of your hard work before returning to your hotel in Oaxaca.

This class is available only on Wednesdays.
Day 5: Artisanal Communities
1 Breakfast, 1 Lunch, 1 Dinner
After breakfast today, travel 17 miles from Oaxaca to tour outlying artisanal communities and encounter authentic regional craftsmanship first-hand. Each town on the tour specializes in a different craft, offering you the opportunity to view the broadest possible scope of the remarkable work produced by Oaxaca's artisans. In San Bartolo Coyotepec meet masters of black clay, whose pieces are fired in specialized subterranean furnaces, and enjoy a traditional lunch in the welcoming atmosphere of an artisan's home. San Martin Tilcajete boasts the finest traditional wood carvings in the state of Oaxaca. Carvers create whimsical, mythical creatures that are unique conceptualizations of ancient Mexican religious beliefs. Your final stop on the artisanal tour is Santo Tomas Jalieza, where skilled artists create rugs, belts, and bags beautifully decorated with patterns featuring local flora and fauna.

Head back to Oaxaca in the afternoon and enjoy free time to explore the city on your own before meeting your guide in the evening for your Oaxaca night-out experience. Discover special places outside the tourist area where locals meet to enjoy outstanding Mezcales and one of Oaxaca's most famous night delicacies: a great grilled Tlayuda! The experience begins with a visit to a great local "hole in the wall" Mezcaleria, where you will learn about and taste anywhere between 4-8 different varieties of excellent mezcales, savoring the authentic flavor of the endemic agaves of this region - the land of Mezcal! Next, stop by a popular, clean and delicious local favorite night eatery to enjoy a great grilled Oaxacan Tlayuda with choice of toppings and a cold drink, and on Fridays and Saturdays - live music!
Day 6: Central Market Cooking Class
Chef Pilar Cabrera is nationally renowned for her traditional but innovative Oaxaca food. After initial introductions, head to the local market to find ingredients on the shopping list and learn about other ingredients of the region. Pilar will introduce you to her favorite merchants and give you her professional tips on sourcing the freshest ingredients. Back on the house, strap on your apron and get ready to prepare five dishes under close instruction from the chef. One everything is ready, sample the varied flavors of mezcal in a short tasting, before sitting down together to enjoy the fruits of your labor.

This class is best enjoyed on Wednesdays and Fridays, when Oaxaca's central market typically offers the freshest regional produce.

Day 7: Monte Alban | Atzompa Pottery Village
This evening you are free to enjoy in Oaxaca and dine on your own.

This morning visit the breathtaking Monte Alban, an archeological site only about 5 miles from Oaxaca's center that provides a glimpse into the rich history of the region. Explore the remains of this complex ancient city set on a 1600-meter-high mountain top, constructed 2500 years ago by village-dwelling Oaxacans. Travel on to visit the historic market of Zaachila, the colonial town of Cuilapan de Guerrero, where you will enjoy lunch, and the nearby Atzompa Pottery Village, where potters have been creating distinctive ceramics for centuries using traditional Oaxacan techniques.

In the evening, relax at your hotel and dine on your own in Oaxaca.
Day 8: Depart Oaxaca
After breakfast, a private transfer takes you from your hotel to the airport for onward travel.
Dates & Prices
Notes

Select a Date

Itinerary may be tailored to include preferred market days.
7 Breakfasts, 6 Lunches, 1 Dinner
7 Nights Accommodations
1 Day Locally Hosted Guide Service
Accommodations as listed
Meals as listed
Ground transportation as listed
Professional, bilingual guide service as listed
Excursions and activities as listed
Arrival Transfer
Departure Transfer
Gratuities
Travel Insurance
Personal Expenses
Flight costs (please request a quote)
Additional excursions during free time
Meals not Included
International Flights
Airport Departure Tax
When to Go
Good to ideal period to travel, and many people choose to visit at this time.
Chance for unpredictable weather but with fewer visitors.
Inquire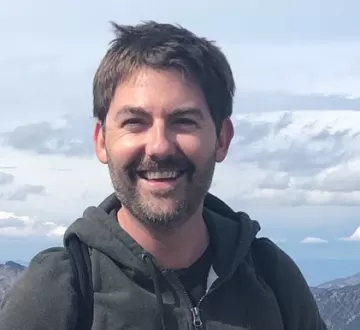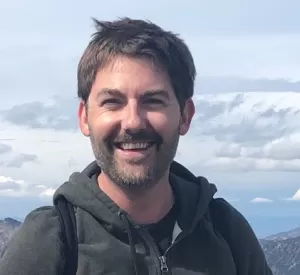 We Love to Talk Travel
Call
1.800.344.6118
or
Chat Now
Our guide and driver were very good with their knowledge and were very helpful with our questions. It was a very pleasant visit that would have been impossible to do on our own. Hotels and restaurants were fantastic. The special places we got to go to, like the kitchens, were great. Enjoyed the entire trip!
Meyer Smolen
Mexico Travel Guide
Favorite Mexico Tours & Cruises