It's a question I get nearly every time I mention Nicaragua to a prospective traveler "But is it safe?" Even as a 20-something when I think of Nicaragua, revolution immediately comes to mind - the countries recent history comes screaming to the forefront of our collective memory even though its been over 25 years since the fighting ceased. Like any country you need to keep your wits about you in big cities and you shouldn't be flashing around loads of cash, but in all honesty I felt safer in Nicaragua than in parts of New York or LA. But I think I owe that mainly to the expert direction of my guide, Elvis.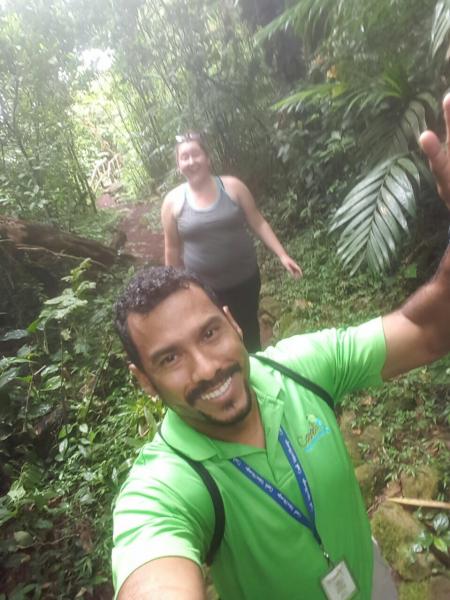 Elvis and I bonded quite a bit over my 5 days touring the country and he rarely left me up to my own devices. As a single woman traveling alone I felt 100% safe under Elvis' direction. Even in the evenings when I was left up to my own devices I had the expert recommendations of Elvis to keep me safe. When he dropped me off in Grenada we walked down the main street together before he departed. He suggested a few restaurants and told me I could walk all the way to the water before the sun went down if I so desired.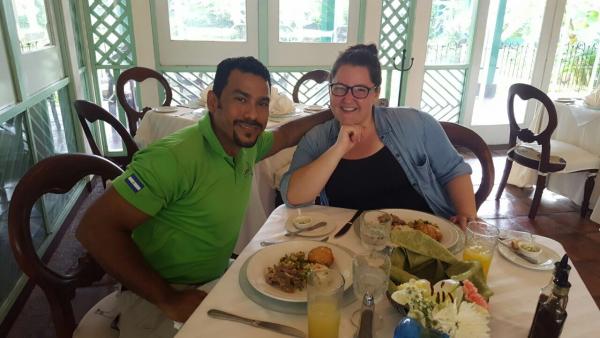 The benefit of traveling with a tour operator is you have that little extra security to make you feel totally comfortable traveling in a foreign country. I never felt smothered or over regimented. Since I wasn't traveling on a bus with 20 other people I could go at my own pace but still have a guide to help me communicate and make sure I wasn't going to be taken advantage of or messed with in any way. Every where I went I was greeted warmly and though my Spanish did get laughed at a little (I am abysmal with my language retention!) everyone was happy to help me figure out what I was trying to say. 
So is it safe to travel in Nicaragua? I would give it a resounding YES! Just make sure you get some expert opinions before you go, or better yet take a private tour with a local guide so you can let loose and really enjoy your vacation.