As we made our way to Petermann Island, the rain turned to snow and it felt more like we were in Antarctica.  The landing site was completely covered in penguins and we all wandered around it taking in beautiful views and hilarious little birds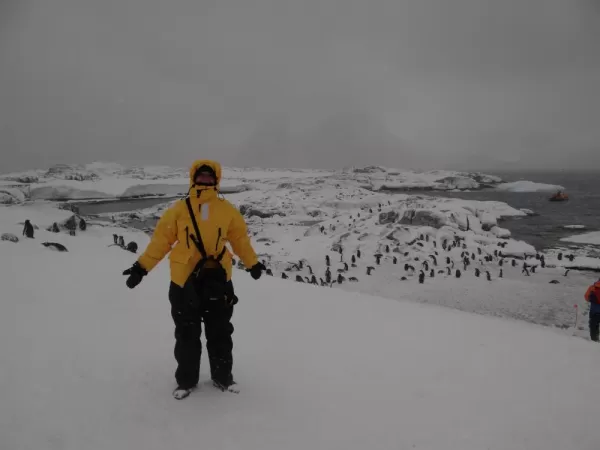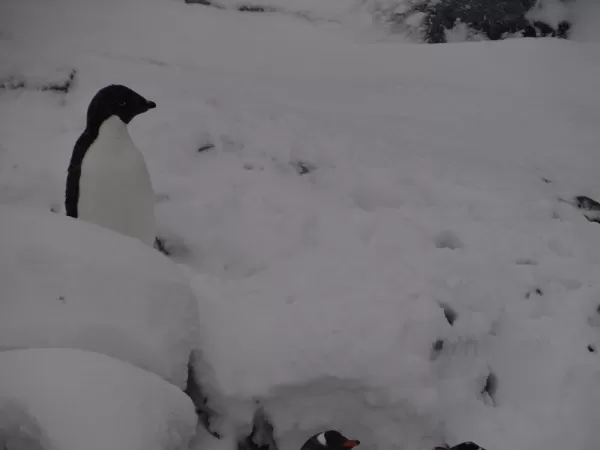 The snow was blowing strong enough that penguins had started to huddle against rocks for shelter, and the snow was piling up around them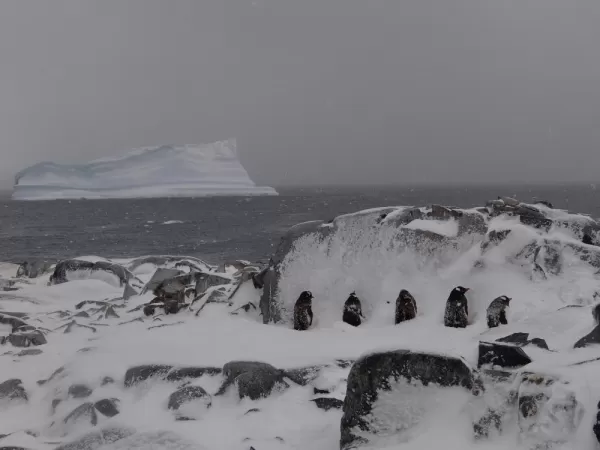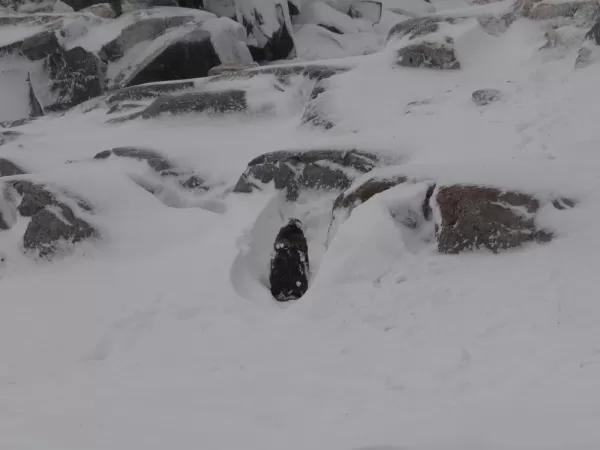 We hit all the check-point sites and took all the obligatory photos: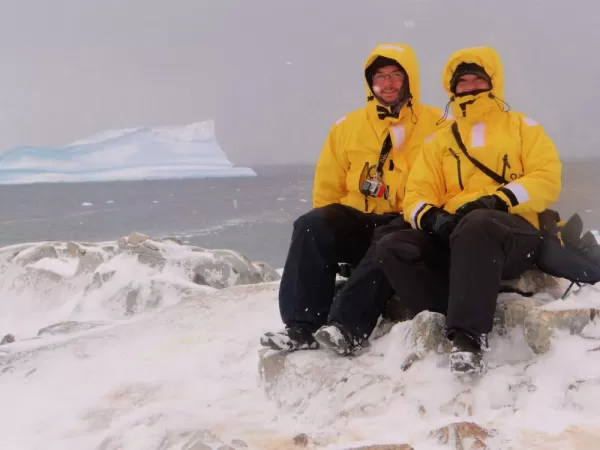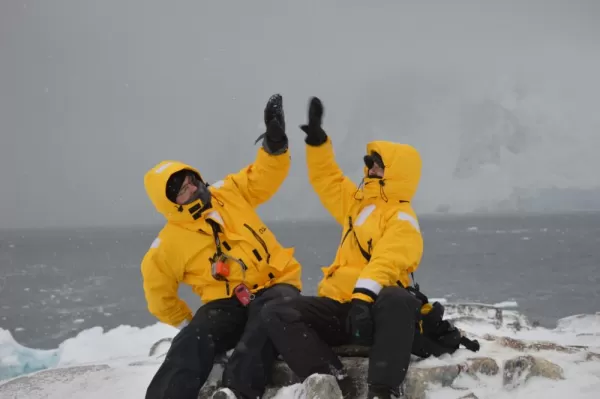 Then, when we found ourselves with spare time, it got interesting!
As we came down the hill from one of the overlooks, we were ambushed.  Two of the guys from the group had spent the past half hour creating and stockpiling snowballs, and they used them all in a rapid-fire attack on Ben and I!  Oh, it was on!
We quickly ran to the other side of the path and started creating our own ammo.  I found I was useless at throwing in my coat and gloves, so I took on the supply role.  I built them, Ben threw them. 
As other people came down the path, they got caught in the crossfire.  Rather than become upset, they quickly joined a side and started throwing!  People came and went, but the fight ended up lasting about an hour, and throughout we had folks from about 8 countries and 6 decades participating in an epic battle in the snow.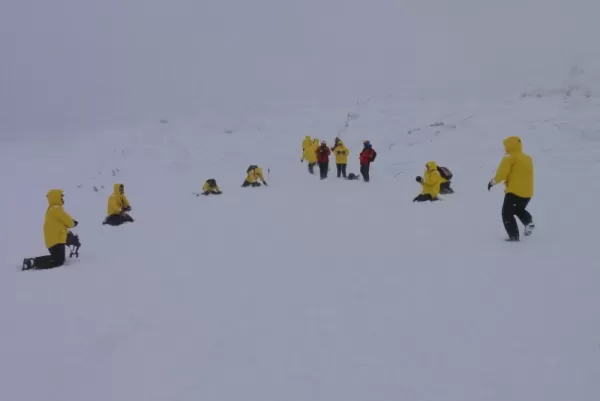 Don't worry - while we didn't pause for people, we always stopped for penguins passing through!