You imagine snow and ice in Antarctica, especially as the winter is starting to roll back in.  Rain is not what I expected, but that is exactly what we got for the next day.
We arrived at Half Moon Island and while the seas were not ideal, Kevin deemed them safe enough for us to attempt our first kayak outing.  None of us were super experienced, and loading into kayaks from a zodiac was a whole new challenge.  Add freezing cold rain/snow mix to that and it becomes really interesting.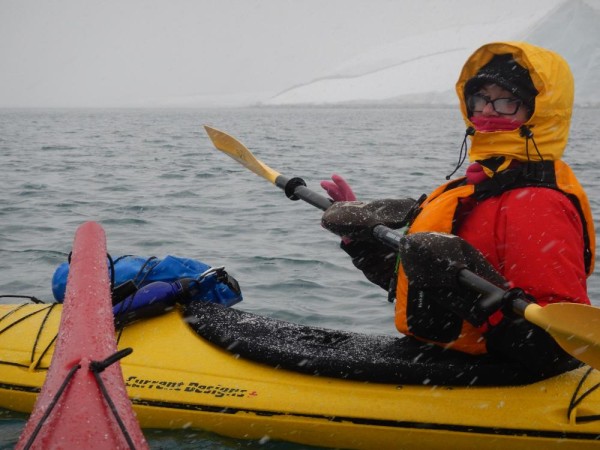 Despite the elements, we had a successful launch.  The paddling was rough, but we had a chance to see penguins and fur seals (some even came out to play with us), before deciding we were thoroughly wet and exhausted and ready to head back to the ship.  This was the only time that none of the kayakers chose to go ashore after paddling!
The afternoon had less of a rain/snow mix, and more just rain.  We made our way through Neptune's Bellows and marveled at how close we had to come to the rocks to make the passing into the volcano's cauldera: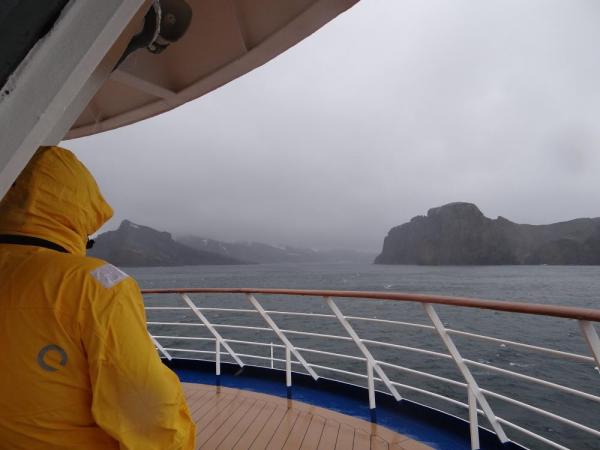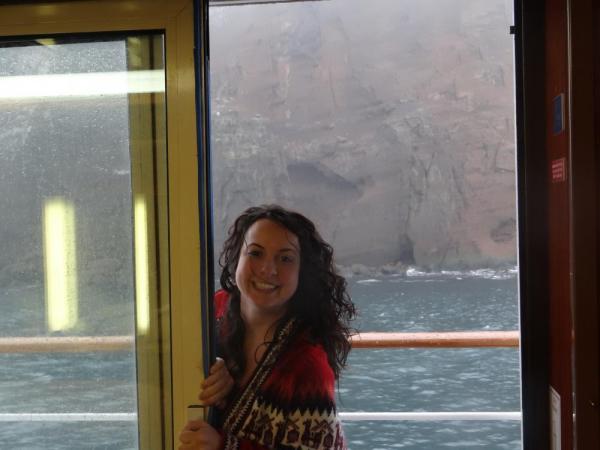 We boarded our zodiacs and made for shore on Deception Island.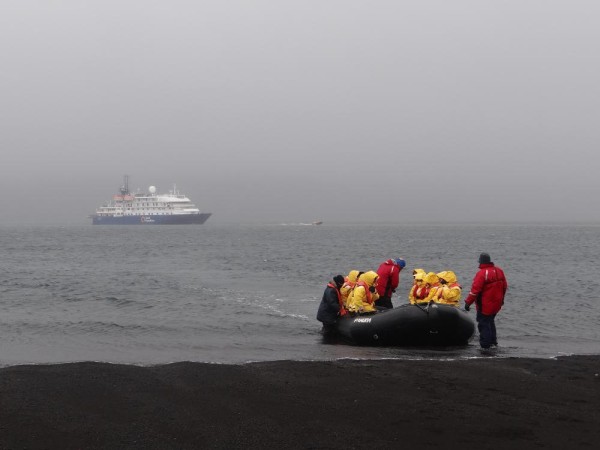 The black sand made this a unique stop along our route, and all of the wreckage and ruins from the whaling station at Whaler's Bay kept us interested despite the less than desirable conditions