You always hear about life on the ice and the amazing experiences everyone has with the penguins and the snow.  But what about life on board the ship?
I'll admit, I didn't see much of it thanks to my medication - so I have very few pictures to prove what a great time it was, but the parts I did partake in were fabulous - and Ben assures me the parts I missed were great too!
There was a little something for everyone aboard the Sea Spirit.  For the educational types, there was always a lecture or chance to learn.  For those who liked a good drink, the bar was pretty much always open.  And for those who love food, well, they were not disappointed!
Everything was an excuse for a celebratory toast - our first iceberg, our first landing, our first whale and so on...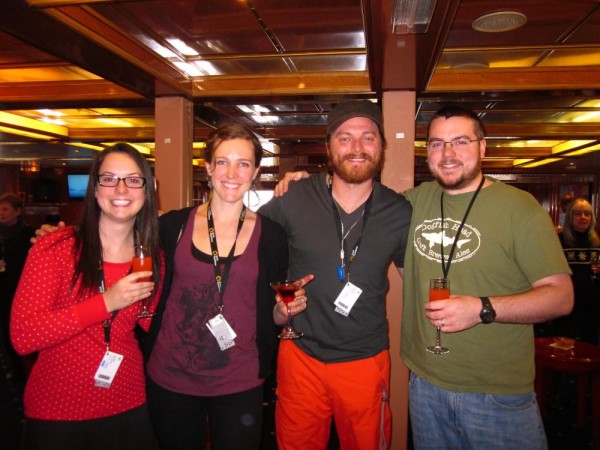 The chefs on board took great pleasure in exciting us with new creations and the staff loved creating special events.  Chocolate Extravaganza night was definitely one of my favorites.  And yes...I tried one of EVERYTHING!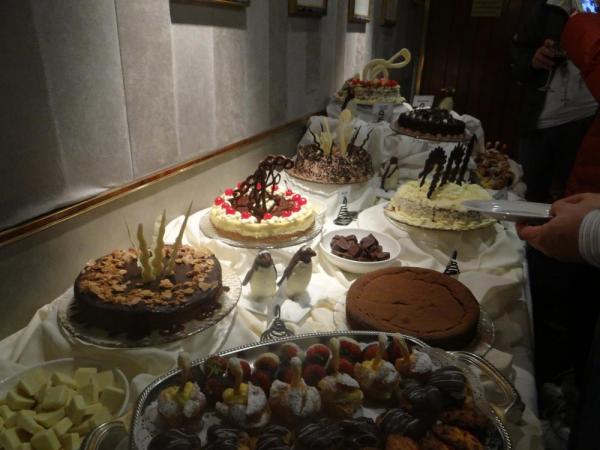 Even the penguins that came to the party were made of chocolate!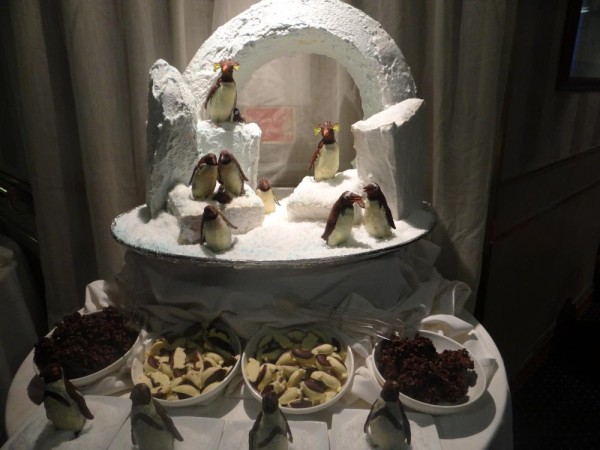 And they certainly didn't let the weather stop them!  While we had some beautiful, sunny barbeques out on deck, others were met by fouler skies.  No matter, the Mad Hatter Sea Party went on as planned, with mulled wine and a mandatory crazy hat creation to keep you warm.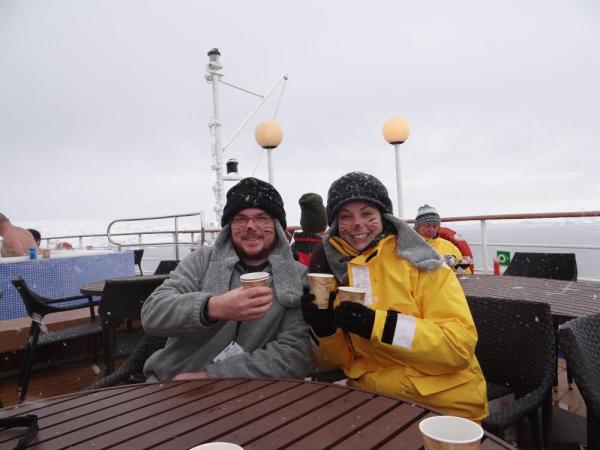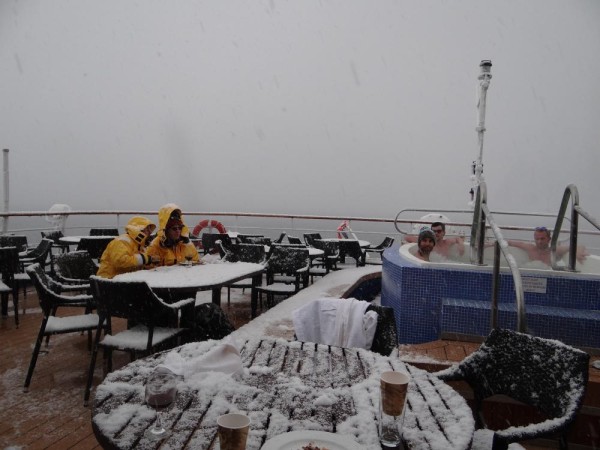 They had a movie night with their own logo'd bags of popcorn, and late night dance parties at the bar.
And if you wanted to create your own fun, they were always willing to play along.  Dave, our zodiac driver, help Ben catch his very own iceberg.  He hauled it aboard and the bartender cleaned it and chopped it up.  We enjoyed our drinks on iceberg (from a century-old glacier) that night.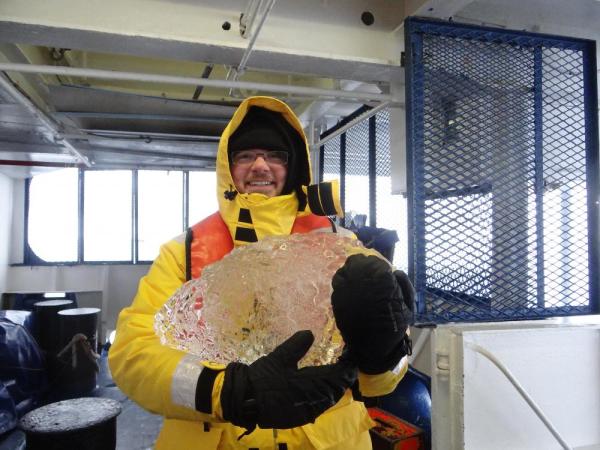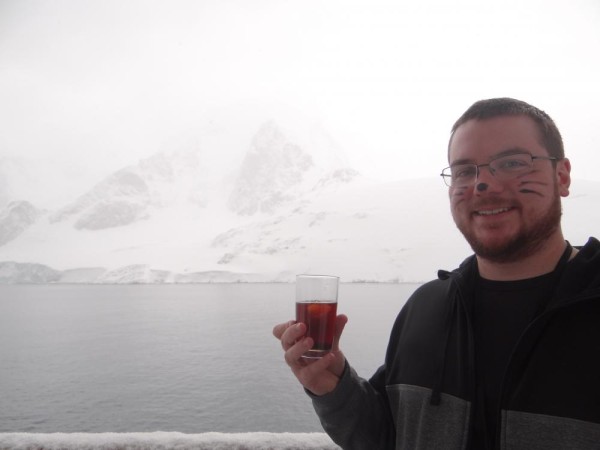 The crew on the Sea Spirit went out of their way to make every moment special and memorable.  I brought a dozen books to read (afterall, we would have 4 solid days at sea), and I never even opened the first one!