And just like that, the first iceberg was spotted and we were in Antarctic waters!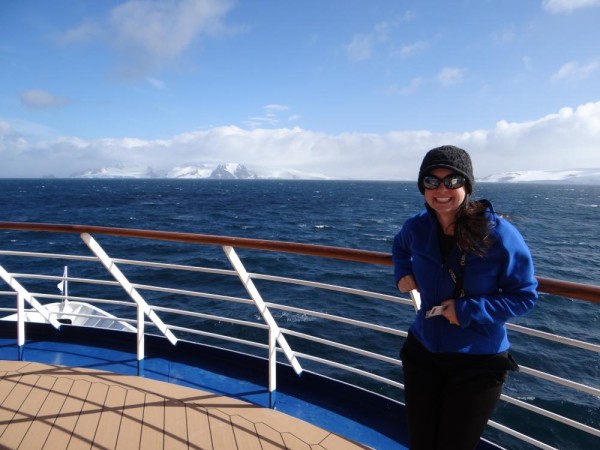 It was much sunnier and warmer than I would have imagined!  We enjoyed beautiful views on deck as we drew closer to land.
It was finally time!  Just what I had been waiting for.  We were in Antarctica and we were going to head to shore for the first time - a full day sooner than expected!
 The mission: see penguins.  That was it.  The sky was blue, there was almost no snow on the land, we were going to shore to have a couple of hours to just
be
with the penguins.
EEEEEEEEE!
As everyone else went ashore, we had a kayaker meeting to learn how to get into and out of our kayaks so we would be prepared for the next day.  I was SO anxious to get to shore that I could not have cared less about kayaking that day!  Finally, we finished our lesson, boarded our zodiac and headed out to Barrientos Island for our first penguin experience.  They were everywhere when we landed!  And here it comes...the obligatory onslaught of penguin photos!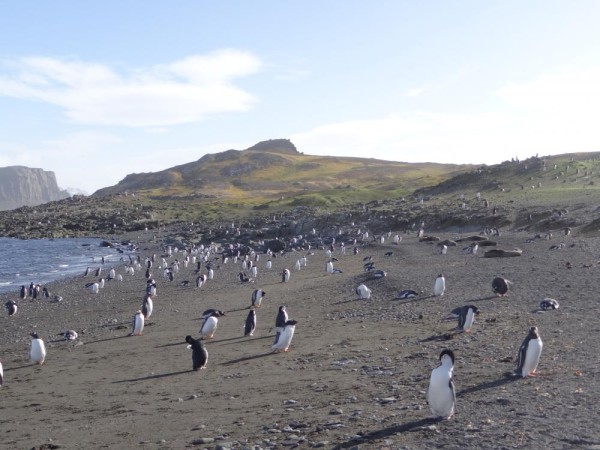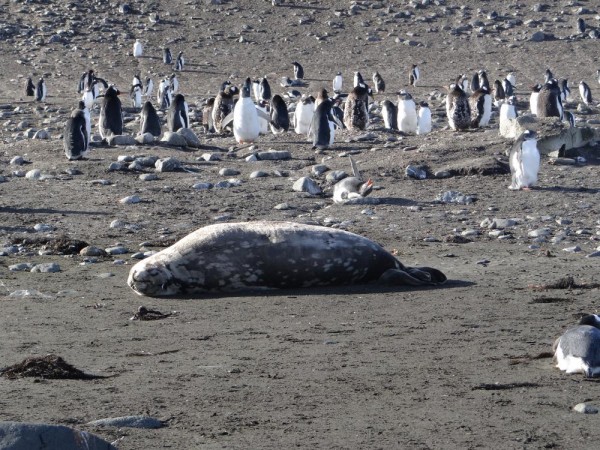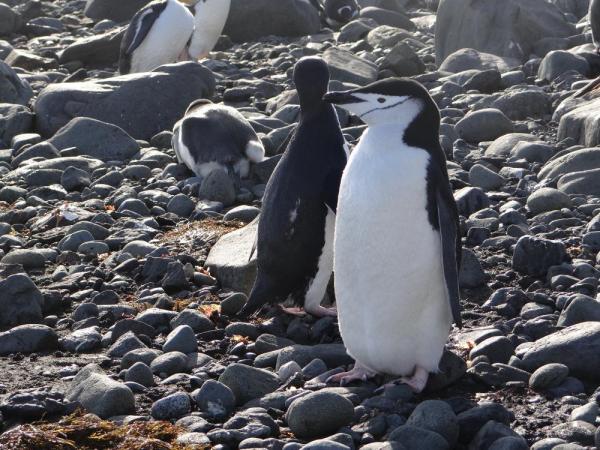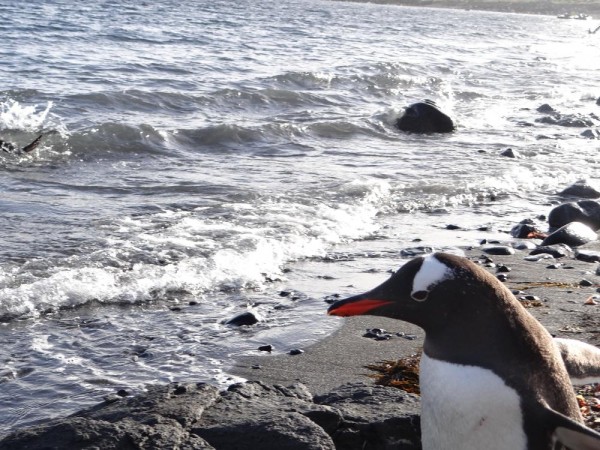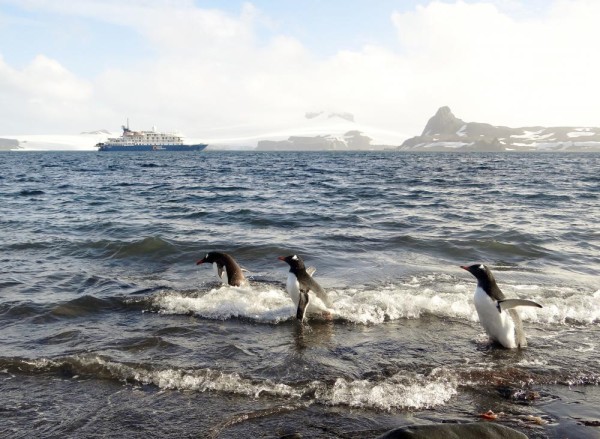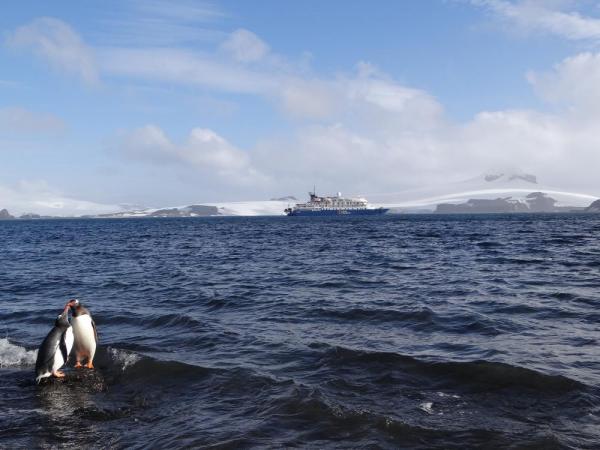 I finally left my rock where I was watching them about to try to find Ben.  As I went to find him, it suddenly occurred to me - I just spent an hour
watching
the penguins, but the people sitting over by the landing site had penguins TOUCHING them!  WHAT?! How was this not happening to me?
I found Ben and he confirmed - penguins were touching people left and right everywhere
except
where I had been sitting.  AHHH!  We were almost out of time for the landing and I became determined.  I
would
have a penguin touch me!  I kept trying to place myself strategically in their paths.  Ben had better luck: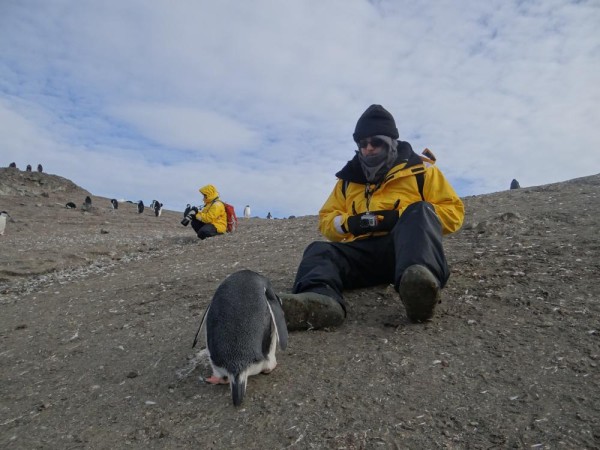 Did I just see one SIT IN THE LAP of another girl?  AHHH!  My panicked desperation soon turned to pouting as penguin after penguin passed me by.
I was like a toddler who didn't get the toy at the store that she wanted: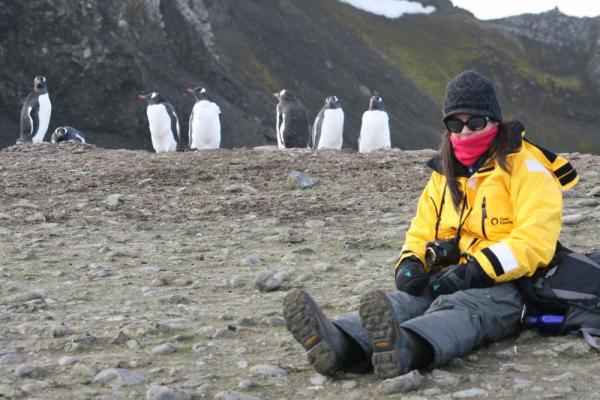 It was time to cut my losses and head back to the ship.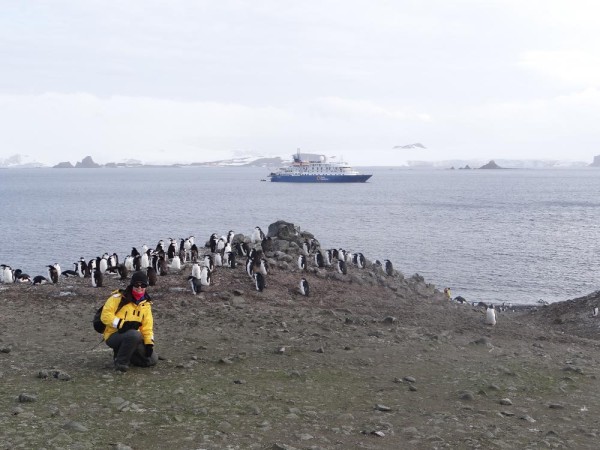 Back on board, we had a toast and celebrated our first landing (and I begrudgingly smiled as everyone else told tales of their close encounters of the feathered kind.