This daily announcement brought pangs of jealousy to 95% of the passengers on our cruise, but for the lucky 5% who got to be a part of the special little clique than everyone else on board envied, it brought spikes of excitement and anticipation.
Kayaking in Antarctica is expensive - but it turns out it is worth every penny!
During our time in Antarctica, we were able to kayak for about half of our landings.  Sure, there were days at the beginning when it was rough, and wet and cold
But then there were days like this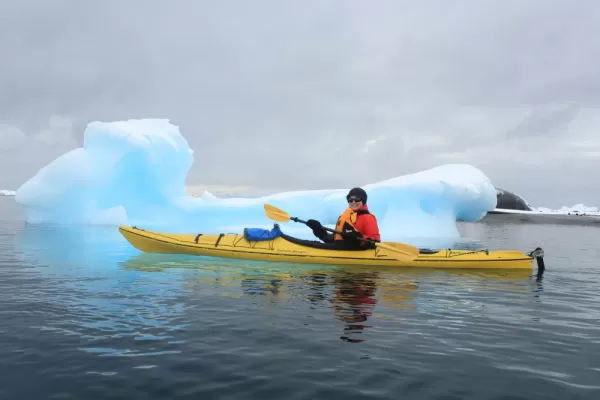 and they made it all worthwhile!
The second half of our trip was met by smooth seas and fantastic kayaking conditions.  The water was like glass and the quiet of Antarctica is amazing.  To hear literally nothing but the sound of your paddle hitting the water is so unreal.  Then, all of a sudden, as you're making your way through the iceberg graveyard, you hear intense thunder rumbling all around you.  As you search the sky for the storm rolling in, your guide informs you that it is just the sound of a glacier calving!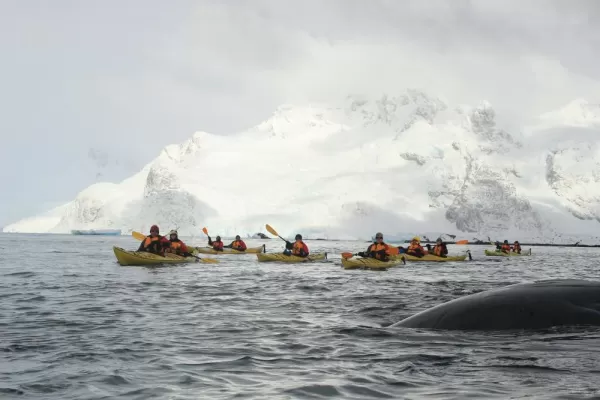 While everyone else was out exploring by zodiac, we had harbors and bays all to ourselves.  We watched penguins try to hop up on icebergs and splash in the water all around us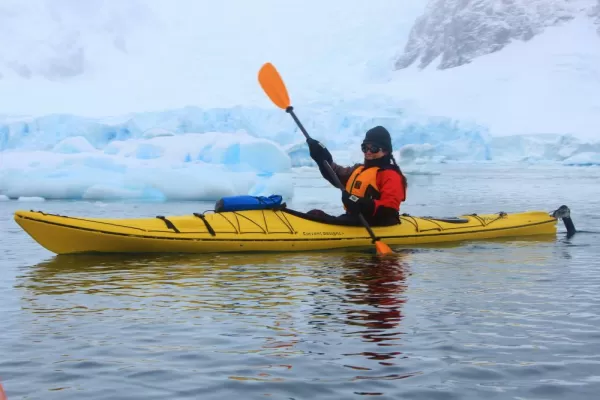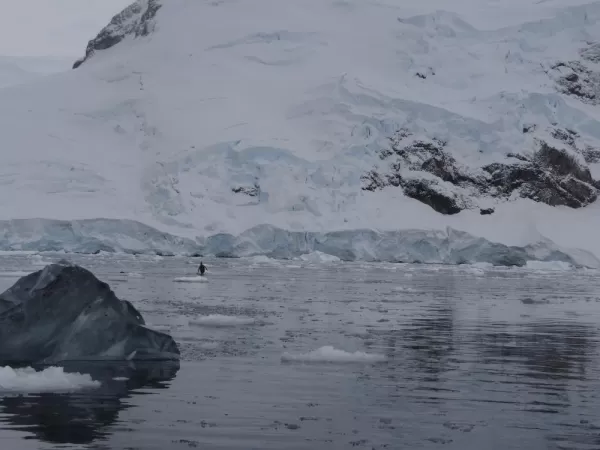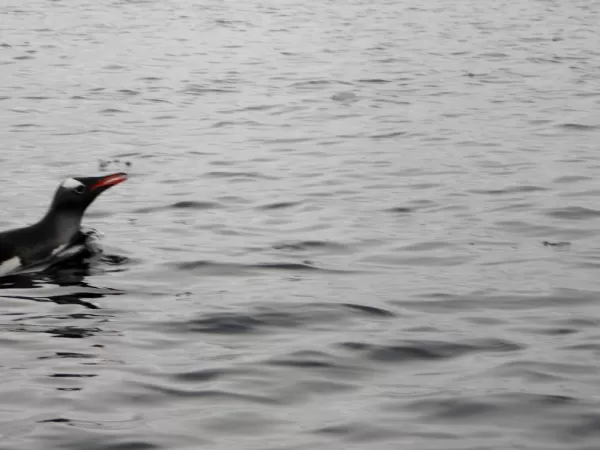 and had contests to see who could hit the most "bergy bits" while making our way through Paradise Harbour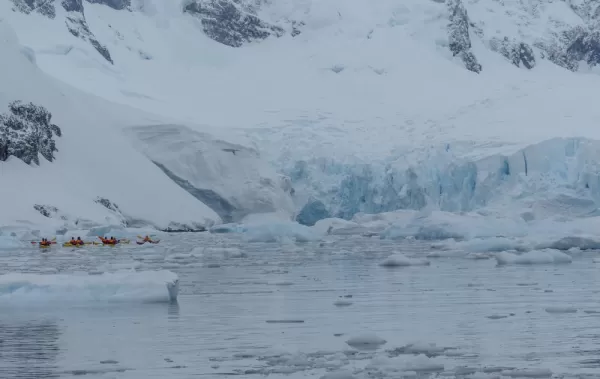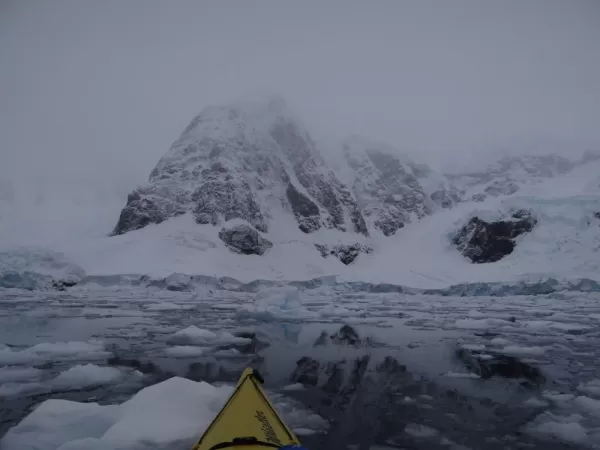 We usually stuck together as a team,


but we also had the chance to spread out on our own and just sit and take in Antarctica in a truly special way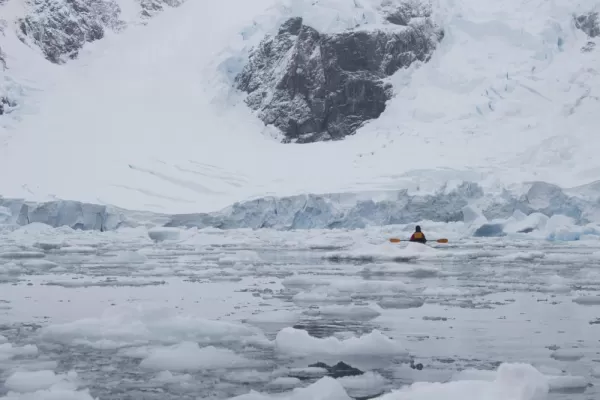 Kayaking gave us the chance to encounter wildlife more closely than the rest of the people on the ship.  We got up close and personal with seals (read more about this in my next blog)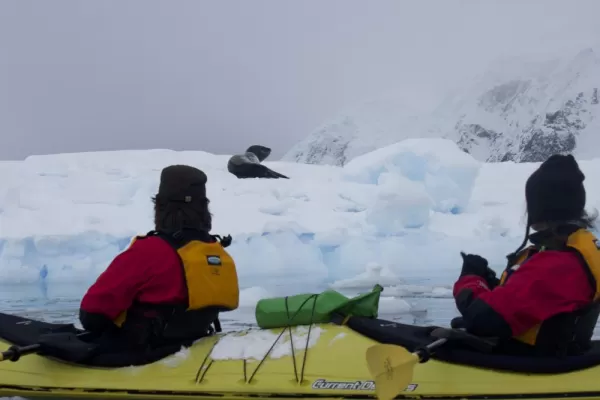 and with whales. 
Our last outing was unbelivable.  The water was like glass and you could hear nothing but silence in every direction.  Then, after the rumble of another glacier calving, you'd hear the sound of a whale breathing.  We'd set off in the direction of the noise to find a humpback mother and calf logging (sleeping at the surface of the water).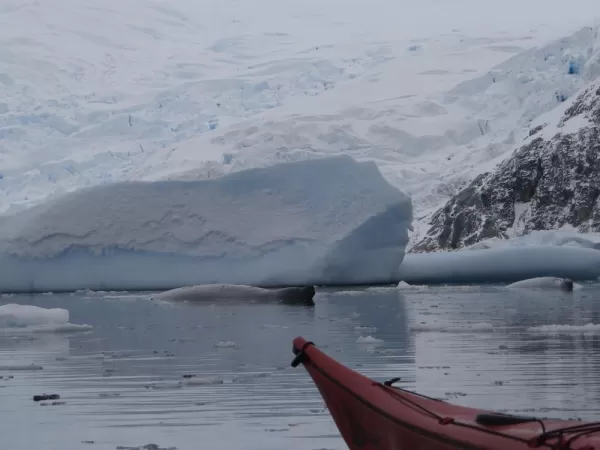 We were able to get right up next to them - so close that we could actually smell their breath every time they exhaled!  We just sat there watching them and listening to the breathe.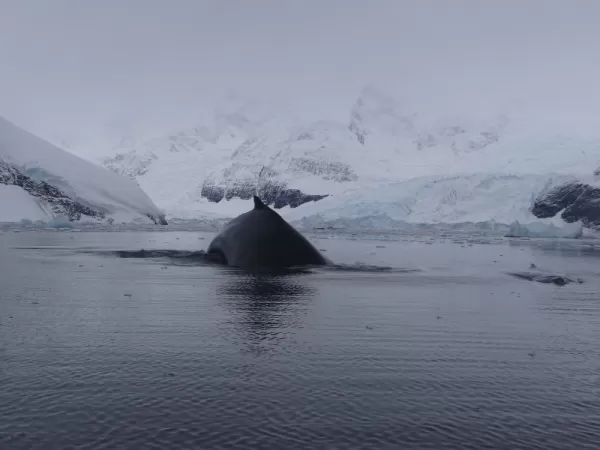 As they woke up and moved on, we would listen for another pair and set off to watch them for a while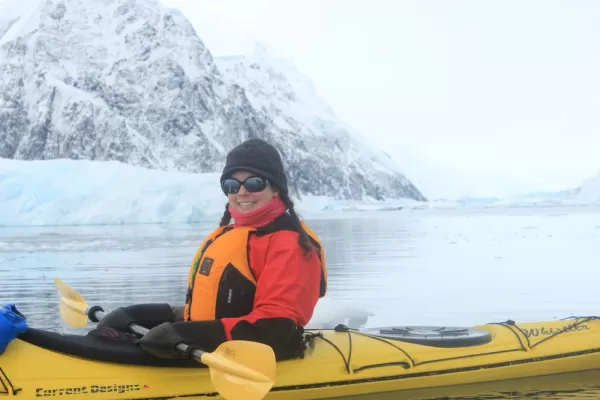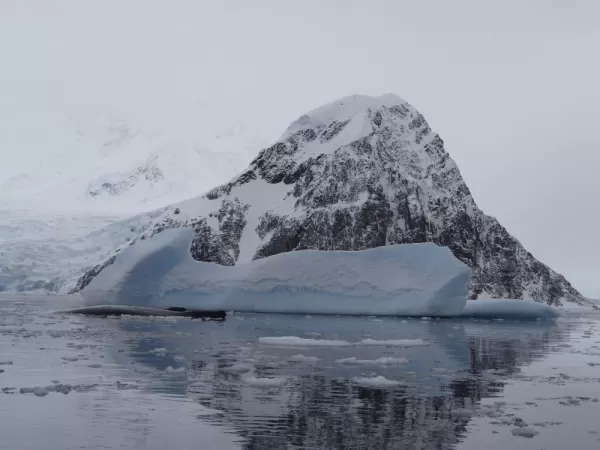 It was such an amazing experience!
If you are going to Antarctica, and you have a chance to sign up for kayaking, do not miss out on this phenomenal opportunity!