I'm going to walk you through the day in the life of a lucky traveler at EcoCamp for a Wildlife Safari program. You wake up early in your dome and an incredibly comfortable bed, usually between 7 and 8 AM depending on when your excursion starts that day. You wander down to the dome that is serving the breakfast options. There are typically eggs, some sort of fried veggies, fruit, yogurt, coffee and tea. While you enjoy breakfast, they'll ask you to order your dinner for that night. You have two amazing appetizers to choose from, three meal options, and two desert choices. The dining dome next door had all of your supplies to make a yummy lunch for your day (unless you are doing Laguna Azul, then it's going to be included in your day). You can make your own sandwich, or two (or three!), then add any dried fruit, fresh fruit and muffin. Your guide is usually walking through the dome reminding you when your meeting time will be. Then, you take off in an EcoCamp van with the rest of the group.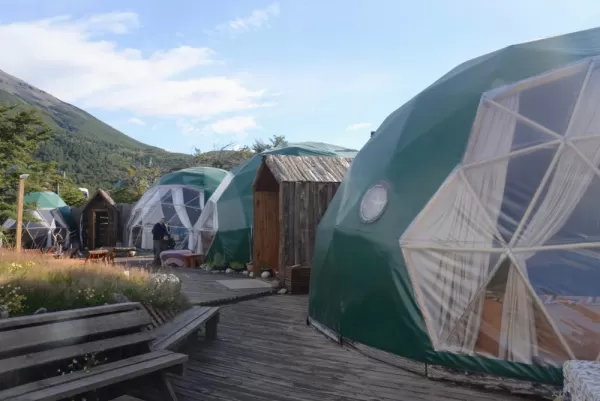 Nearly every excursion included a stop every 20 minutes or so to take pictures of the scenery or wildlife. The guides and drivers would stop if you asked if there was an animal or view that you just couldn't miss. The guides at EcoCamp are all friendly, knowledgeable, warm, and love the place they work. When you return to EcoCamp after a beautiful day of exploring the park, they will invite you to take a shower in your dome, change clothes, and meet them in the bar dome (if you get back before 7 PM).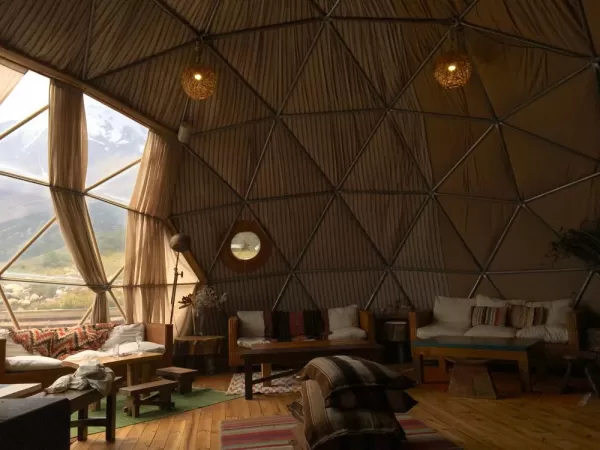 In the bar dome, they bring you a pisco sour to enjoy along with some appetizers (nuts, cheeses, quiches, and dried fruit). Your guide will brief you on what to expect for the next day and morning plans. Then, they move you to your table for dinner. You enjoy conversation with the people you explored with that day and sometimes your guide is able to join you as well. After you've wined and finely dined, you make your way back to your comfy dome - happily exhausted from your day.