If you ask my husband what his favorite part of our trip was, he will say the food. Santiago had excellent options as far as seafood, meat, ect. I ate ceviche every chance I had. I have found that food is sometimes the best way you can experience a new culture. I don't think I had one meal that I didn't like! I discovered that a lot of the Santiago cuisine had been inspired by Peru (especially the ceviche - delicious to perfection).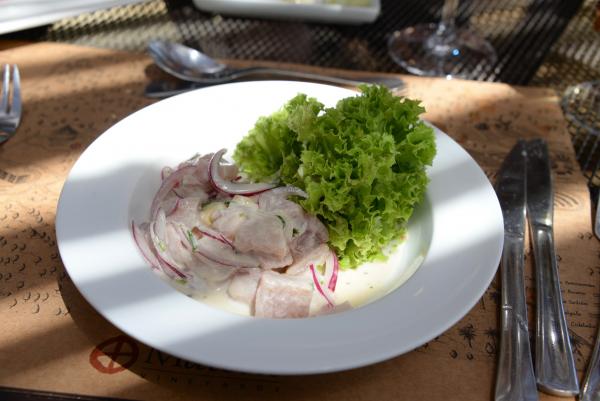 Our lunch at Matetic in the Equilibrium restaurant was probably the best meal during our entire time in Chile.  We found great food in Punta Arenas as well. We were told to try the Patagonian lamb, king crab, and sea urchins. We didn't find the urchins, but I enjoyed a king crab bake and Toby consumed a tender leg of lamb. EcoCamp was beyond exceptional. For it being such a rural location, we couldn't believe the amazing dishes in front of us each night. EcoCamp combines Chilean, Altiplanic, Patagonian and international food for their meals.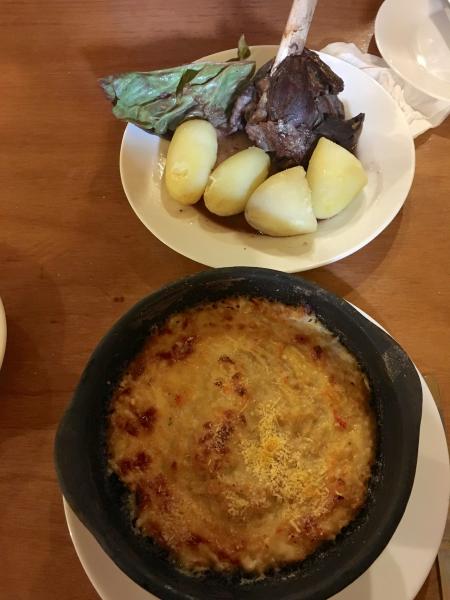 My absolute favorite was an appetizer of octopus at EcoCamp. It tasted like tender crab meat and packed incredible flavor. Toby and I kept looking at each other and shook our heads, in awe of something that could taste so good. We had our first empanadas when we were at El Galpon and they also had a great variety of local food. These unforgettable meals only heightened the views we saw, people we met, and culture we experienced.