Many people would say that there's not much to do in Punta Arenas and they'd be correct. But the little we discovered the one free afternoon was so much fun. We arrived to Hotel Rey don Felipe and they had equipped us with a handy map of the small town. Toby took a well-deserved map while I looked through the details. When he woke up, we took off on our afternoon adventure.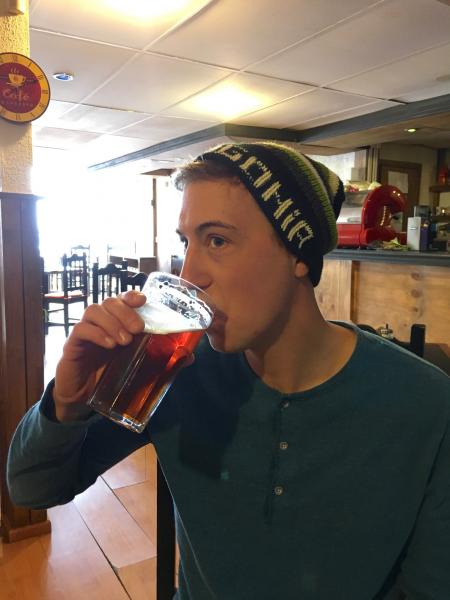 We found a restaurant that served Austral Beer - must-have if you enjoy German beer, or beer at all, really. We found a street along the main square that was selling souvenirs where we go Toby a real, authentic, "Patagonia" hat. We visited the Tierra del Fuego statue and kissed his toe, as instructed if we ever want to return to Patagonia - we do. We wandered down to the beach and found a nice collection of sea glass. Toby was brave enough to stick his feet in the cold ocean just to say he did it. Then, we visited a restaurant called La Luna.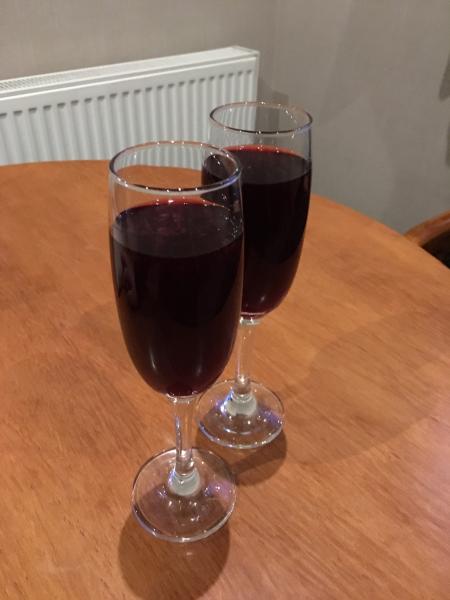 They had the best pisco sours, a tender leg of lamb for Toby, and a king crab bake for yours truly. I will warn you, those pisco sours pack a punch! We continued to walk around the small town of Punta Arenas before we headed back to our hotel. Hotel Rey don Felipe gave us two free Calafate pisco sours (another thing you need to have in order to return to Patagonia). We really enjoyed our afternoon exploring this small down. I recommend doing everything we did and trying to find those sea urchins.