I didn't even bother to look at the forecast for when we were in Torres del Paine because I just knew it all would change in an instant. A question I am asked constantly is – what weather should I expect? Expect NOTHING. Prepare for everything. I have told all of my travelers to bring layers when they are in Patagonia. I told them this because that's what I was told to tell them as I was trained in this destination. I'm so glad I followed my own advice because that's how I maintained my comfort each day. I had a tank top, long-sleeve shirt, puff jacket or fleece, and gortex shell. Sometimes I was wearing everything minus the puff, a tank and shell, or just my tank top. All in one day. Our first day in the park was just gorgeous. It was the day we went to Laguna Azul. We had calm winds and lots of sun at the beginning when walking around Lago Sermiento. Then, we made our way to the Laguna Azul. Winds, torrential winds, greeted us. The small Blue Lagoon had incredible whitecaps and sprayed us with water. It was so much fun to finally experience that famous wind I heard about from returning travelers! The wind died down after lunch and I was down to my tank top for our short hike to the lookout. From there, we were able to ride bikes when we were close to the Cascada Paine. It was still a bit windy, but easy enough to navigate the bikes.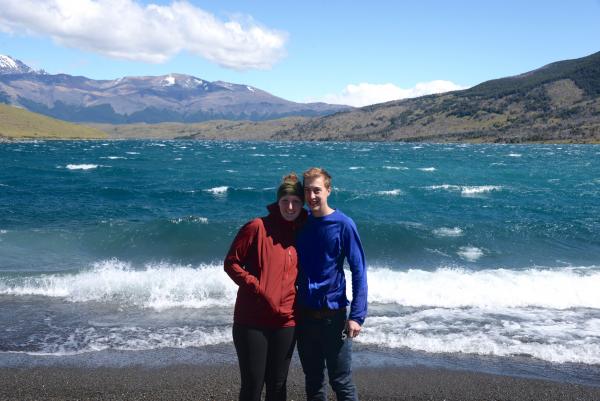 The second day was sheer perfection. Sun, pretty much no wind, and we could see every single peak. As we returned to EcoCamp from Grey Glacier, clouds began to form when we spotted our pumas.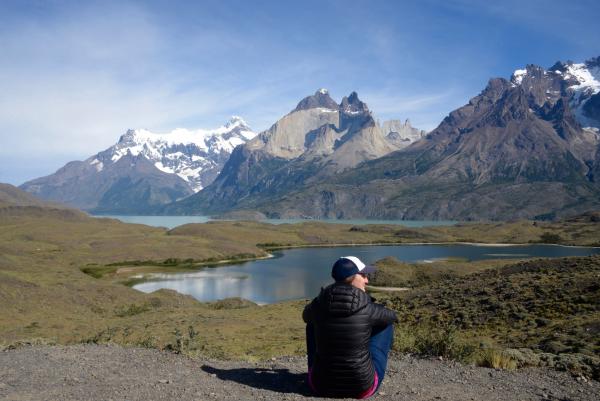 This led to our third day being simply overcast. It was as if the clouds were breathing in and out slowly above us. They undulated up and down the mountain sides, never quite revealing the peaks. Luckily, we never really had any rain that day, just cloudy and misty.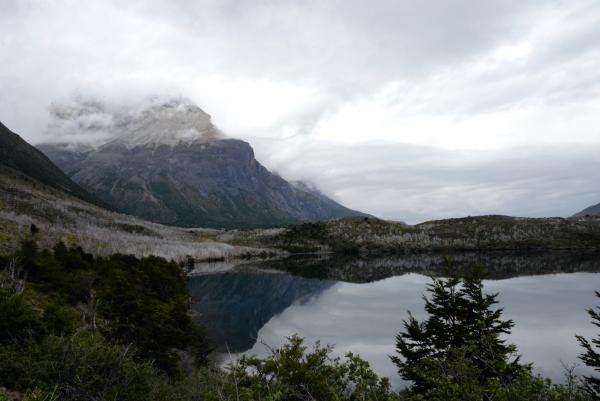 Our last day, we had saved for the Trek to the Towers on my birthday, drizzled all day. Our guide, Pablo, had to set our expectations straight and warned us that he may ask us to turn back if the rain got any worse. Luckily, it just stayed at a steady misting the entire day and we made it to the base of the towers and back in record time. We were on a mission. To make it, and to stay warm, so we kept moving at a steady pace. When we arrived at the base, everything was still in a wet shroud of clouds. Sadly, I didn't get to have that iconic picture of me jumping with the granite towers in the background, but I can say I did it! I hiked those 14 miles on my birthday and loved every minute. We returned to EcoCamp at 5:30 PM which Pablo said is one of the earliest days he's had a return! Needless to say, prepare for everything and expect nothing. Patagonia will give you what it gives you and you should enjoy every second, rain or shine!