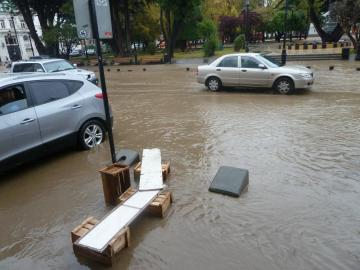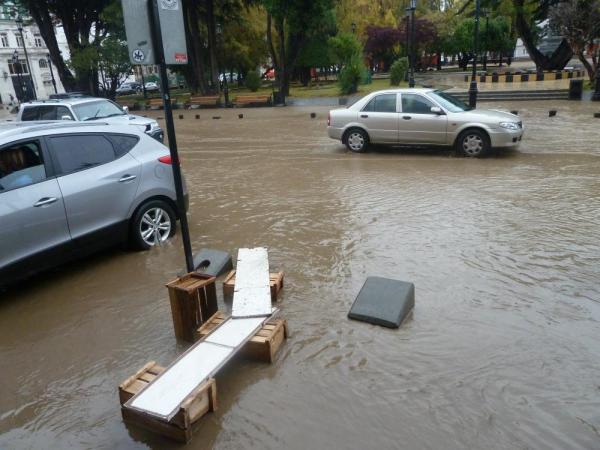 Today we said goodbye to our excellent guides and headed back to Punta Arenas. Enroute we saw an incredible rainbow spanning the Straits of Magellan.
Punta Arenas had dried out considerably in the interim and showed limited evidence of the recent flood, with only a handful of streets still blocked off from risidual damage.
My camera was malfunctioning so I took a taxi to the shopping mall in the evening. No luck with the camera, but I found some souvenirs for the kids.