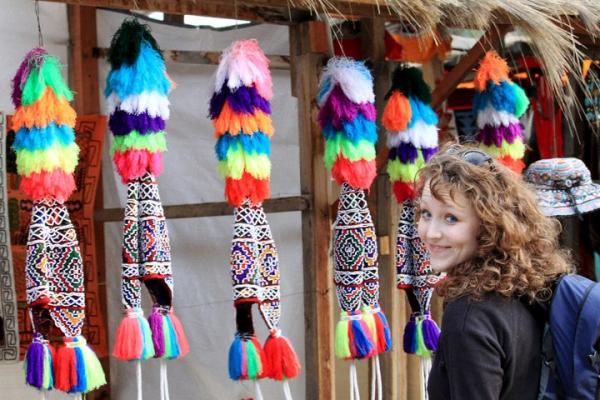 Thinking of traveling to Peru but concerned about safety?  We have some recommendations for safe travels as well as some information that may settle those concerns.
Tourism in Peru has boomed in recent years with approximately 3 million travelers visiting the country in 2013.  With the added tourist dollars, the government has made a concerted effort to keep travelers and their valuables safe.  Travelers should not feel reluctant to consider a
Peru trip
.
When in a foreign environment, of course, it is always better to err on the safe side.  Travelers should remain vigilant about personal safety, even in rural areas and coastal communities, and not fall into a false sense of security when outside of larger cities.  Here are our recommendations to ensure safe travels in Peru:
1.  Go with a guide.
  First and foremost, travelers should plan a guided trip.  An operator, such as Adventure Life, that provides guided services throughout the tour is the safest option for travel in Peru.  Having a local guide accompanying you is invaluable as they are familiar with the areas you will be visiting, know the roads, and are equipped to handle any situation that might occur.  Your safety and best interest are the priority of our guides.
2.  Typical precautions.
  Travelers should take the same precautions they would in any major city.  Common sense safety measures should be considered, such as not going into unfamiliar areas alone, riding with strangers, or walking around at night.
3.  Take advice.
  Heed the advice of your tour guide, hotel reception, and other professionals you come in contact with during your travels.  Their job is to keep you safe and make your trip enjoyable, so pay attention to their suggestions.
4.  Keep valuables secure.
  Petty theft is common in busy tourist areas like airports, markets, and local attractions.  Especially in these areas, be mindful of your valuables and never leave them unattended.  It is recommended that you do not flash a large amount of cash, jewelry, or any other valuable object in public.  You can keep cash safely out of sight a money belt like
this one
.
5.  Be a sceptic. 
Monetary scams attempting to take advantage of unassuming tourists sprout up occasionally in Peru.  So beware of any offers that sound too good to be true because probably are!  Your Adventure Life guide is from the local area and is an excellent source of information and sound advice.
6.  Take official taxis. 
Look for an official registration in the window of your taxi.  If you do not feel comfortable with the situation for any reason, just let the driver go - the next taxi is only minutes away.  You can always ask the hotel reception or the staff at restaurants to arrange an official taxi for you, even for short rides.
Another great resource is the
U.S. State Department travel website
that shows advisories and the latest information for a specific destination.  Also, the Adventure Life staff is kept up-to-date on any safety issues or notifications for Peru.  We are more than happy to answer any questions and respond to your concerns.  One more reason to become an Adventure Lifer!