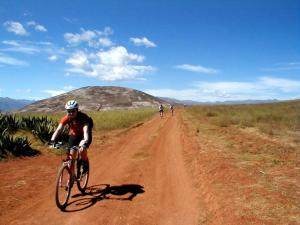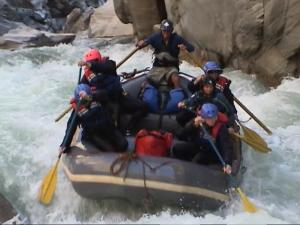 The land of the Incas near Cusco and the Sacred Valley is a great destination for active adventures with deep canyons cut by beautiful rivers and backroads and trails in the shadows of the impressive Andes.  Our new Andean Multisport trip offers mountain biking and a half-day hike on a remote section of the Inca Trail to hike down to the Apurimac River.  Head out for three days and two nights, tackling Class III and IV rapids before returning to Cusco or extending your trip to Machu Picchu.
We are offering a core 8 day trip that includes one night in Lima, two in Cusco, and four nights of deluxe camping.  The 10 day version extends two days to visit Machu Picchu.  You can see information about these trips online on our
Andean Multisport
page.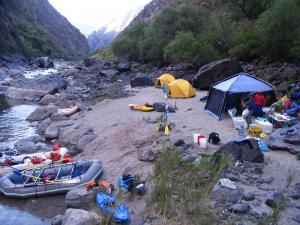 The trip is suitable for all experience levels, but it is important that travelers are in good physical shape and ready for some adventure (5-7 hours daily of .  The biking route is planned based on riders' experience and preferred activity level, and single-track and more advanced biking routes can be arranged based on experience.
Our
Manco Multisport 8 and 12 day trips
focus on single days of biking and rafting with more trekking in the Andes and incorporate a visit to Machu Picchu.  The 12 day trip includes sea kayaking on Lake Titicaca.