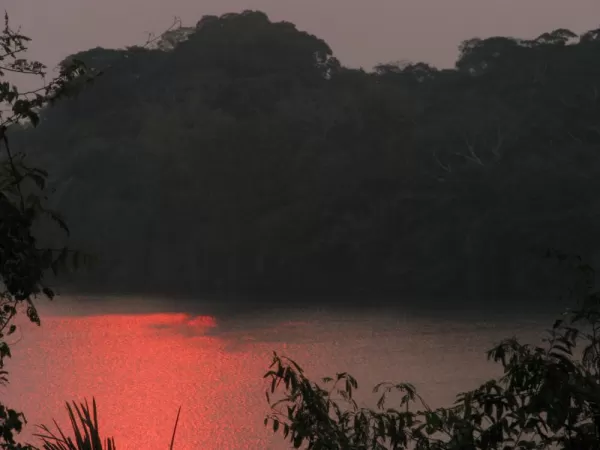 I have been looking forward to this day since we booked the trip – whitewater rafting! Cory seems to have recovered fully, and we both have a good laugh recounting the night's (mis)adventures to Juan when he picks us up at the hotel. The drive to the Sacred Valley is gorgeous, and I'm thrilled when we arrive at the launch pad for our raft. As Cory and I slip into our wetsuits, Juan assures us we're only going to be riding "baby" rapids, but our two hour trip down the Urubamba is enough to get me hooked on the sport. More white water rafting, please! Lunch is at a little restaurant along the river – a true local establishment. It's just us and Juan and some of the other river guides…and once again we're loving the authenticity of this trip.
That afternoon we travel to Ollantaytambo and are given the chance to explore some more Inca ruins. These are the most elaborate we've toured yet, and give us a nice preview of Machu Picchu. There is lots of climbing and Cory and I get out of breath much more quickly than we would normally…the altitude makes everything a little bit more difficult. But Juan is patient and walks slow, and I've noticed that whenever we start breathing particularly hard he always stops to talk to us about what we're seeing so that we can recover without embarrassment. He's so good. Later on he mentions that Paul Simon, one of my all-time favorites, spent some time studying music in Ollantaytambo, and that makes me fall a bit more in love with this magical town.
That evening Cory buys a simple, beautiful sketch from a local artist that will look great in our apartment back home. We share a bottle of beer and watch the sun set from the balcony of a nearby bar and later venture out for a romantic dinner by candlelight.
Today is the best of the trip so far, and there is a part of me that wishes I could freeze time and just stay here in Ollantaytambo forever.