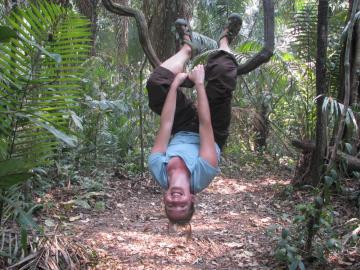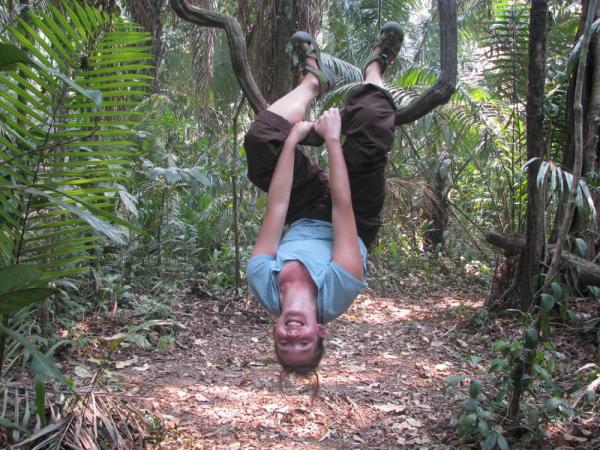 It's our last full day of the trip and I wake feeling much better, although not quite 100%. Because we missed much of our planned activities yesterday, the company has generously sent Javier back to our hotel to pick us up for a 3-hour day tour of Inca funeral towers. It's the perfect activity – short duration, light walking and really interesting topic. We tour the ruins and I learn all about how the Incas honored their dead while Cory takes some truly spectacular shots of the landscape and local people. We are back in our hotel by noon, and after a quick mid-day nap I'm feeling pretty much back to normal.
It's a good thing, too. Tonight is guinea pig night, and Cory is not leaving this country without ordering one. So we call the restaurant early to place our order and then walk around Puno and pick up some souvenirs until it is time to eat. Considering this will be the first complete meal I've eaten in a couple days, I'm not going anywhere near Cory's dish, but he is so excited that he has me film the plate as it comes out to the table. (As you might have guessed, my new husband is an adventurous eater. If he orders a fish, he prefers the whole thing be sent out so he can sample the cheeks and eyes. Me, not so much.) I detect a twinge of buyer's remorse when he sees that it actually is a guinea pig, spread out in all its fried glory. But he ended up eating every last bit of it, head and all. He poses with the bones and I take a picture.
The restaurant begins to fill with other tour groups and locals as we finish up. A band starts playing and although I don't usually like loud music so close while we eat, Cory and I each order another drink so we can sit and savor the moment. It's someone's birthday and everyone in the restaurant joins in as the band begins to sing. I can't help but think that this time tomorrow we'll be boarding a plane bound for JFK, and we buy on of their CDs so we can bring a piece of this night home with us.