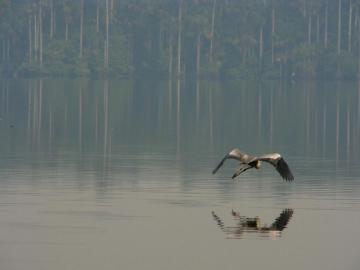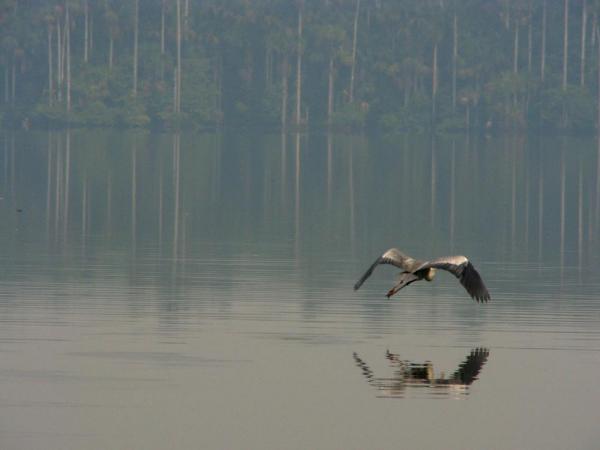 Although we were supposed to spend the next 24 hours sailing and touring islands, it becomes obvious early on that I'm not going to be able to continue this leg of the trip. Plans are made to bring us back to Puno that morning, but I make a deal with Javier and Cory: as long as I can lie on the boat and sleep, I don't mind if they make a couple of quick tourist spots on the way back. I don't want all our plans to fly out the window just because I'm sick.
They do manage to get a bit of touring in and Cory was apparently served some of the most delicious trout of his life for lunch. I am content to stay on the boat with our captain, who checks in on me from time-to-time to make sure I am covered with a blanket. And no shaky bicycle-powered cab for us on the return trip back to the hotel – the company arraigned for a van where I could continue to lie and sleep. When I see it, I'm so happy I could kiss the driver.
I'm feeling well enough to drink some aqua con gas and eat some crackers, and am happy to spend the rest of the afternoon and evening recovering in bed watching bad American television. Even Cory admits that after the adventures of the last several days, it's something of a relief to just be able to hang out and do nothing.