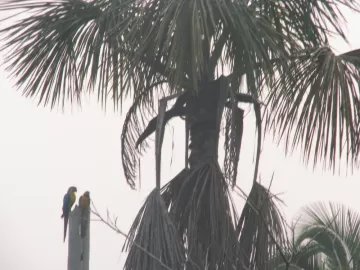 We rise early to meet Juan, who wants to show us as much of Machu Picchu as possible before the crowds descend. I'm excited, but also somewhat apprehensive. In my experience iconic sites rarely live up to expectations, generally because the media tends to paint a picture of them that's manufactured and completely tourist-free. So I have purposely come to Peru with few pre-conceived ideas about Machu Picchu. I'm curious to see what sort of reaction this Wonder of the World will provoke in me.
And at first it's a purely academic one. Juan tours us around and we marvel at the architecture and the ingenuity of the Inca culture. We learn about where people lived and children played, and he points out areas of worship. I admire the mountainous location – which truly is as spectacularly beautiful as it is strategic – and am thankful that we are here and able to take in this once-in-a-lifetime sight. But I do not experience the sort of reverence that other people have described, and after Juan leaves us to tour for a couple of hours on our own I'm content to sit in a quiet corner with Cory and just tend to my mosquito bites.
It's his idea to hike up toward the top of the ruins, where there are fewer tourists. "Let's just go up there for an hour or so, and then we'll take the bus back to town," he promises. And so we climb, and somewhere in the middle of that trek something changes for me. Viewed from above, Manchu Picchu takes on a quality that you can't really perceive while you're walking around amongst the stones. So we sit for a while to take it all in and after a while we watch as a young man sitting nearby proposes to his girlfriend. She starts crying as they embrace and I can't help smiling at the wonderful memory they'll have and how they made this gorgeous, iconic landscape their own.
We take an evening train to Cusco and say goodbye to Juan. Like Paulina, it seems like Juan has become a part of our family over the last few days and I'm sad to part ways. We're more than a little exhausted, but Cory and I rally and go out for a simple, late night supper in Cusco. It's a beautiful city, and we want to soak in as much of it as we can.