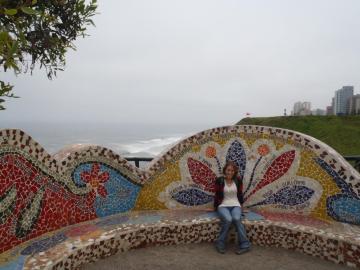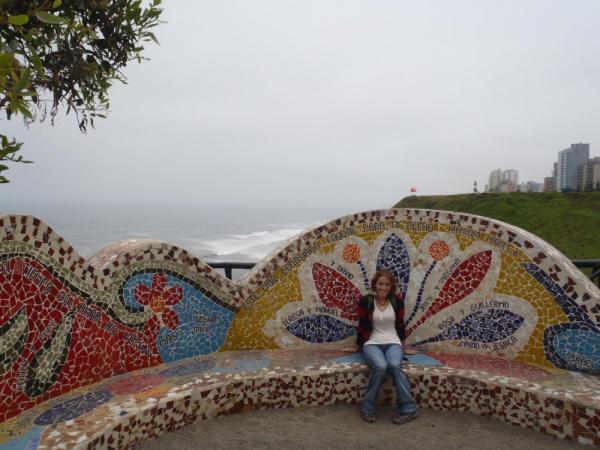 The next morning at Tauca village we were awoken to a cacophony of donkeys braying, pack horses whinnying and calling out to one another, and a lazy rooster waking well beyond sunrise. A hearty breakfast was provided by our team and we were treated to an amusing display between an extremely stubborn mule and one of our horsemen. The hot meal was greatly appreciated and much needed as we began our ascent to the Tauca Pass at almost 15,000 feet.
At two and a half miles above sea level our lungs began to burn and strain to absorb the oxygen as the air became thinner and thinner. We had previously fashioned ourselves as experienced and well-seasoned hikers, I had, at one point before the trip, even gone so far as to scoff at the altitude warnings and stories we heard. But now we wheezed and gasped to fill our lungs and fought, in vain, against the pain that slowly spread from our legs to our very brain. We thought ''surely we're making a journey few could endure'' and bravado started to fill our hearts as the pass became visible in the distance, flanked by the highest tips of the Andes. That was until, out of nowhere, a small school boy appeared at our flank, skipping and lightly jogging up the trail. He easily passed us on his journey to Huchuy Cusco and the Estudiante Dios [Student's Day] celebration, and left both our small party and our pride in the dust.
Our spirits were soon encouraged as we were pleasantly distracted by two little shepherd girls calling out across the trail from the mountain side ''Buenos Dios, como se llamo, como se llamo!'' We sat for a much needed rest as we began a casual conversation with our new amigas, Melissa and Elliana. The children of this country are all extremely endearing and adorable but these two especially, with their raven black hair and caramel faces, their round little checks lightly flecked with dust from the trail. They both were more than grateful as we showered them with candies, jelly bracelets, and assorted toys.
The Tauca Pass grew closer as our we rose in altitude coming upon a small mountain lake of bright blue water that looked slightly out of place at 14,000 feet, straddled by the Andean peaks. It was a welcome sight and highly anticipated because, as the saying goes, it was all downhill from here. Standing atop the Andes at almost 15,000 feet was a view unrivaled in any of our excursions to date, and the knowledge that the next four miles would be spent walking downhill invigorated our souls and renewed our spirits, although, unbeknownst to us, would completely deplete our knees.
We continued to follow the narrow trail down the northern side of the mountain that now was lined by ancient walls and cascades of flowing water. We arrived swiftly at our camp atop the ruins of Huchuy Cusco where a hot plate of fried chicken and saffron rice awaited a gruesome fate with our ravished stomachs. An overwhelming sense of accomplishment and achievement enveloped us as we fell asleep to the murmurs and chuckles of our cooks and porters as somewhere in the distance a radio played a soft song with pan flutes and classical guitar.