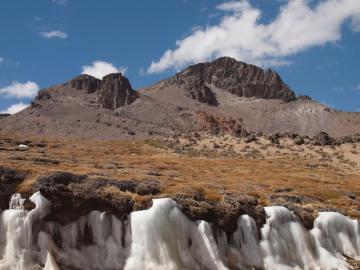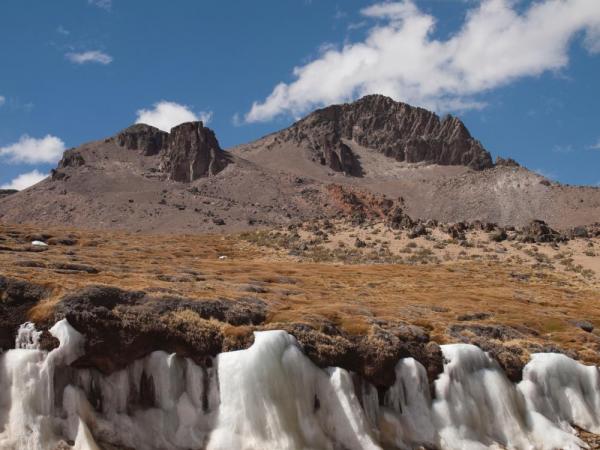 Today was our first and only full day in Cusco. We planned to see some Inca sites in the morning and then explore the city in the afternoon. My son Patrick was still ill with gastroenteritis and decided to rest at the hotel. Time to break out the Cipro.
We drove to a hillside overlooking the entire city and explored the famous complex of Saqsayhuaman. I was anxious to visit this site as I had read about the several day battle that took place here during the Inca rebellion. The ruins are massive and consist of a large fort with huge walls in a zig zag pattern as well as several temples, an amphitheatre and other governmental and religious sites. In my opinion, some of the best examples of fine Inca stone work are located here. Huge blocks of many shapes and weighing tons each, fit perfectly together. It is fascinating to see how curved blocks were used in the corners. Some of the larger stones measure an estimated ten by fifteen feet. The walls were constructed to allow for easy defense from above and the Inca took full advantage of this. Unfortunately, defense without an offence is eventually doomed to failure. The Spanish had several advantages over the Inca, including the horse, strong armor, weapons and finally strategy. Leather shields, clubs and soldiers on foot were eventually no match for armored soldiers on horseback with steel swords and guns. Furthermore, prior to the Spanish invasion, the Inca had never seen horses. Although the Spanish were greatly outnumbered, their patience and persistence paid off, aided by the fact that they cut off the water supply. Last but not least, the social structure of Inca society contributed greatly to its downfall. Most Inca "warriors" were merely farmers who were required to spend a specific amount of time per year serving the Empire. This generally fit in between crop planting and harvesting. In the end, many Inca soldiers were forced to abandon their posts to return to their farms so as not to lose their crops. This forced an eventual retreat of Manco Inca into the Amazon region.
Driving home the theme of harmony with nature and a mythological view of the world, we visited three temples-- the first devoted to worship of the sun, the second devoted to the underworld and the third devoted to water.
In the afternoon, we strolled through the old section of Cusco and Santiago pointed out his old highschool. Beautiful churches and other colonial buildings surround several large plazas. One can see how many of the buildings still use the old Inca walls in their foundations. Overall, Cusco is a very pleasant city with an European feel.
We visited the Market and were again amazed at the amount and variety of fresh fruit, vegetables, and grains. Although I would have no problem buying fruit or vegetables here, I think I would avoid the meat products. Refrigeration is not available and according to Santiago, the unsold products are transported home and then returned to the Market the next day.
Being are last day in Cusco, we took some time to stock up on tourist goodies. My daughter wanted a Peruvian soccer jersey. Although Peruvians love soccer, their national team struggled this year. In fact the mere mention of the team's name usually elicited some chuckles from the locals.
After a long, satisfying day, we sat at a sidewalk café and enjoyed some refreshments and watched the people hurry home from work. Throughout the trip, my children had been urging me to get my shoes shined by one of the many children working the plazas. I finally relented as my shoes were quite dirty form all our hiking. A cute boy of about nine years old vigorously cleaned and shined my shoes. With Santiago as interpreter, we had agreed upon a price of 2 soles. However, he did a great job and I gave him a 10 sole bill. He beamed from ear to ear and hurried off to tell his friends.
We walked back to the main plaza and said our farewells to Santiago, another great guide. We exchanged email addresses as I might be interested in booking a mountain biking trip with him next year.
For our last night in Cusco, my wife and I decided to treat ourselves to a dinner at Map Café. This is considered to be one of the top restaurants in the city and it delivered! The location is unusual in that it sits inside a rectangular glass structure within a museum courtyard. The quality of the food rivals that of any of the best restaurants in Los Angeles. The atmosphere and service were wonderful. Even more startling was the discovery that the meal which consisted of two appetizers, two entrees, a half bottle of wine and desert was approximately 65 US dollars! What a great way to spend our last night in Cusco!