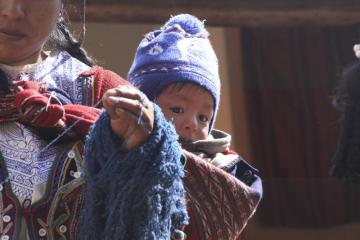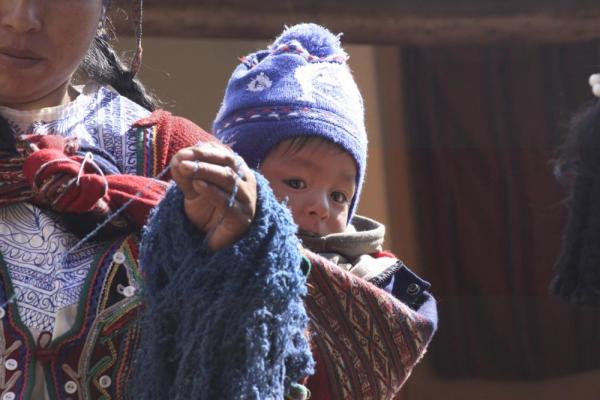 Our sleep was brief, and our flight to Cusco was even shorter. Surprisingly I slept for a bit of the ride, I accused Kelly of drugging me but she swore she didn't. It was a beautiful flight in, full of snow-capped mountain peaks, green valleys, and all the beauty only higher elevation geography offers. As we flew into Cusco, a sea of buildings and houses extended far into the distance and climbed every hillside. Their matching rooftops and charming architecture transported the mind back in time, to an age of innocence and old-world ways.
When the plane touched down and opened its hatch, Kelly and I were both immediately short of breath and a little dizzy. We knew it was because of Cusco's elevation sitting around 10,000 feet, whereas our bodies—and heads—were used to sea level. Kelly, in her wisdom, had begun taking Diamox (altitude sickness medication) a day before in Lima, but falling victim to my own machismo ways, I decided to wait and see how my body would react to the higher elevation. In hindsight, this was not a good idea.
We picked up our luggage, and were punctually greeted by our guide, Ayul, with a big smile and a sign with our last name in plain print. I asked Ayul if I could call him Azul (Spanish for blue), laughing he promptly replied, "of course, my friends call me that." For the purpose of this journal however, I will refer to his given name.
Ayul appears charming, nice, and a bit of a jokester to top it off. He took us to our hotel where we quickly dropped off our gear, utilized the facilities, and then we were off to explore the rustic city of Cusco. He took us around demonstrating how to navigate the cobbled stone walkways, dodge speeding traffic, and which restaurants to venture and one's to stay away from. He pointed out how colonial construction was built upon ancient Inca foundations, and how Cusco possesses a long history of culture that extends way before the arrival of the Conquistadors, and continues to this day.
One of the churches we visited—just off the main square—was impressive in size and architectural design (emulating European standards of the time), but more so it was completely breathtaking once you stepped inside. Tapestry's dating back centuries, hung in every available space along long gothic hallways, beautiful ornamentation created in silver and gold filled every room, and a sense of complete calmness and peace entered your very soul. You could immediately tell Ayul's passion for his country, culture, and its vast history. His insights, along with charismatic humor, brightened our minds with the mysteries and tales of the past, as he pointed from one tapestry to the next, then to magnificent alters and ornamentations.
We ate at a nice restaurant called "The Inca Grill," where I gorged myself on alpaca tenders, and a grain called Quinoa. Kelly ate kabobs of varying meats, complimented by an appropriate side. Ayul had warned us that the food in Peru is good, but I believe he has underestimated it. The food is fantastic, rivaling anything I have ever eaten, in the U.S. or any other country for that matter.