We were picked up at the hotel at 8:30 this morning to get us to the airport for the flight to Lima. The flight lasted a little over one hour and was kind of rough.

In Lima we were met by the same driver who picked us up when we first arrived. He helped us check our duffel bags at the airport, since it's now around noon and our plane home doesn't leave until 11:55 PM. The driver then took us to Villa Molina, the hotel where we stayed on the first night of our trip, and gave us a little time to get something to eat before we left on a city tour at 2:30 PM. From the hotel we got a map and directions to an intersection where several restaurants were located. We opted for McDonald's (where we would NEVER go at home), and enjoyed the comfort of familiar surroundings and food.

After the snack break our tour guide met us back at Villa Molina. Our tour of Lima included the archaeological museum, which had excellent artifacts from Inca and pre-Inca cultures. Then we went to visit the San Francisco church and monastery, including catacombs under the church filled with human skulls and other bones. We also went to the Plaza de Armas, the main square in Lima (and the name of the main square in every South American city), and saw the home of the president, some other official government buildings, and a cathedral.

After seeing the main sights of Lima, it was about 7:30 PM. We dropped off our guide, and our driver took us back to the airport, where we arrived at about 8:30 PM. We ate some supper, got dessert at Dunkin' Donuts in the airport, and picked up our duffel bags so we could check in for our flight. We picked up our last bottle of Inca Kola, a poisonous looking neon yellow soda that is found everywhere in Peru. On the flight home we stopped in Houston, where it took an excruciatingly large portion of our brief layover to clear U.S. Customs, then we boarded the plane to Newark, arriving at about noon.

This was really an extraordinary trip. I had lots of opportunities to interact with local people, giving my rusty Spanish a workout. Meeting Luisa and her family on the island of Amantani was very special, and attending the local dance was great! The beautiful scenery and colorful clothes of the people really leave an indelible impression. The awesome beauty of the Inca Trail and Machu Picchu were unforgettable, as was the satisfaction of meeting the challenge of the hike. And even though Peru is undeniably a poor country with many problems, the friendly smiles of the people will stay in my memory.
Want to Go?
destination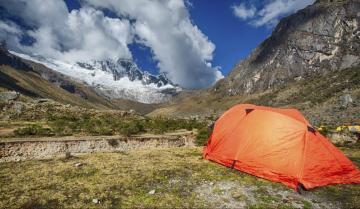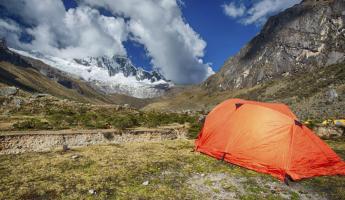 10 Day Tour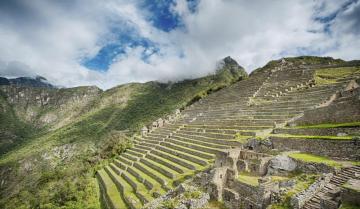 7 Day Tour