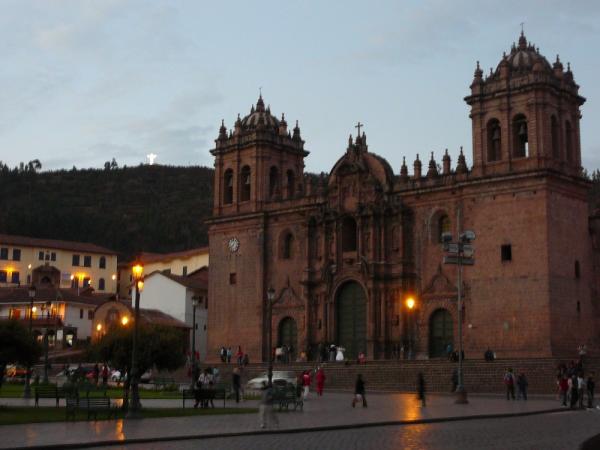 We started the day with a hike of the ruins at Ollantaytambo. Then, Bruno picked us up in the trusty van and we were off to the trek starting point. We picked up Miguel, the cook, and Pio, one of the porters, on the way. Miguel, Alex, Simon and I started the trek while the porters and horsemen prepared for the trek.
The first village we encountered was Socma, where we stopped for a visit to the school. The children were excited to see us. We learned many of their names and ages and the teachers explained what they were learning that day. There were two classrooms, two teachers and about 20 students in total.
We had a great lunch next to a stream and then were off on the trail again, this time followed by the llama train (9 llamas in total). About 20 minutes into the hike we arrived at a beautiful waterfall. Later, we stopped at some Incan ruins for a snack and a bit of a rest. It was amazing to be in what seemed to us to be such a remote location, just hanging out, eating Oreo cookies.
Our campsite was great. We had a beautiful view of the mountains directly out the front of our tent. Tour Guide Alex was thrilled that cell phone reception could be had by standing on top of a large rock outcrop. We're thinking of sending the picture in to Verizon.