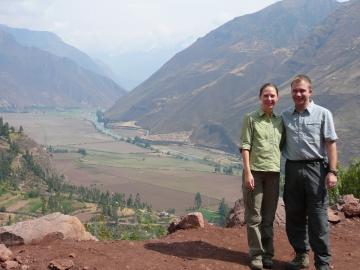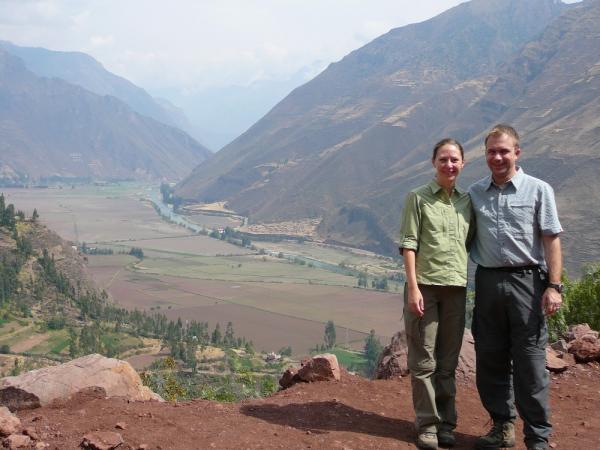 A cheerful Guillermo and Freddie woke us up with hot tea and hot water at 6:15AM. Then breakfast, a bit of llama wrangling and up the mountain! The trek was 5 hours today, but mostly uphill. We started at 8:30 and ended at 1:30. We reached a peak of 4,436 meters (14,550 feet) and were awarded with spectacular views of Mt. Veronica and the Sacred Valley. It was a difficult hike, but it was worth it. I would do it again in a heartbeat!
We made our way down to two natural spring lakes that were abundant with bird life. We saw Black Ibis, Peruvian Geese, Yellow Billed Ducks, etc.
After gazing at the birds, we made our way to the campsite at about 4,200 meters (14,000 feet). Guillermo was there with juice made from black corn and then we were ready for a nap. The porters took a well-deserved break and played football. We were again amazed at their conditioning. To be able to run around playing football at that altitude after a day of hiking, cooking, etc. was incredible.
After dinner we all gazed at the night sky together. It was beautiful. With no light pollution we could see the entire Milky Way and millions of stars. If it hadn't been so cold we could have stayed out there all night.