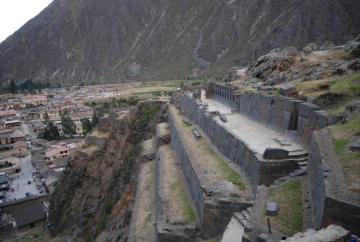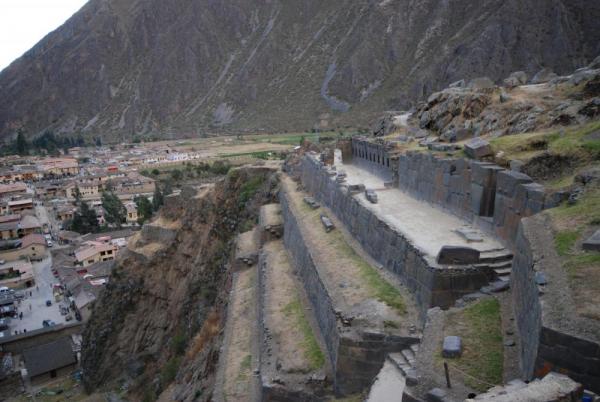 I woke-up hungry after a great night sleep. Lucky, breakfast was ready. This morning after breakfast, we took the zodiac and headed for the shores of Bartolome Island. That's it… to our right, some movement on the shore: our first sighting of Galapagos penguins ! Our zodiac was able to get as close as three feet from them. Amazing ! We continued along the shore towards a dry-landing spot and saw two Galapagos sea lions enjoying the sun under the watchful eyes of a blue-footed booby. We landed, and hiked the volcanic landscape of Bartolome Island watching Galapagos cacti and lava lizards to "THE" photogenic sight of the Galapagos: Pinnacle Rock flanked with crescent-shaped beaches separated by a rare patch of green. Blue sky, sunny day, spectacular view with the Odyssey by Pinnacle Rock !
In the afternoon, we are ready to snorkel the Galapagos. Having brought with us our wetsuits and snorkel gear, we are ready to go. Even if we are close to the Ecuator…the water is cold: this is winter time and the water is barely at 60 Fareinheit. Wetsuits were welcomed. This snorkeling spot was amazing! Many schools of fishes, starfishes all around the ocean floor, white-tipped sharks, and two penguins swam with us. There is not much coral here but we were not expecting it either: winter in the Galapagos means marine life, and we had plenty around us !
Back on board, nice pineapple juice and snacks. Carlos made me a special berry juice because I am allergic to pineapple. This juice was one of a kind, so delicious and filling too.
After snorkeling, we arrived at Santiago Island and visited Sullivan Bay. We walked on lava flow, few adventurers sat down into one of the cave. Amazing lava cacti growing on a landscape taken straight from the moon, few flowers and birds are living there. All the lava covering the ground amazed me. My imagination made me see different designs in the lava. It was a very interesting walk on this lava flow and very different than on the Big Island of Hawaii.
I told you about patches against seasickness, well those things really work. That night the boat was rocking while we were traveling towards Isabela Island. You all need to know that our room was on the upper deck. Because it's winter season in the Galapagos, the ocean can be more agitated. Lucky for us, the patches held on in the back of our ears and we had a good night sleep.