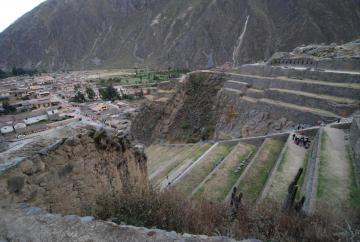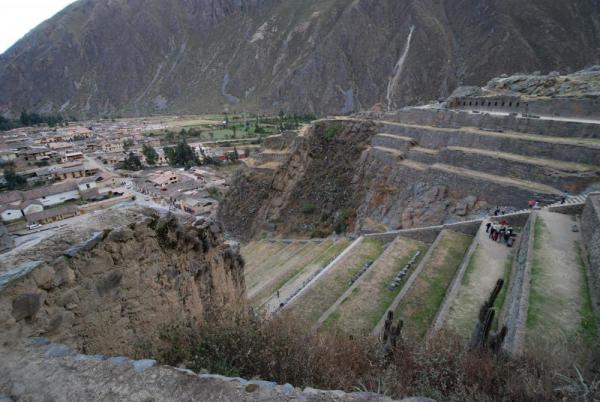 Woke-up early and was laughing at the agitated night the ocean gave us…but we were both feeling fine and rested. Breakfast and off we left for Puerto Villamil where we took an hour-long bus ride to the Volcano Sierra Negra. We saw birds, lizards, and beautiful landscapes. We were lucky: no clouds and we were able to see the whole caldera. As we left the sight, patchy clouds were starting to creep in it. On our way back, we stopped 20 minutes to a village of only 3,000 people. We did some shopping and found ourselves very nice T-shirts of the Galapagos Islands and took a stroll on a nice and calm little beach, a rare sight in the Galapagos. Hump back on the bus for our ride to the shore. Zodiac ride from the shore to the yacht were great snacks were there for us.
We ate lunch and afternoon deep snorkeling; meaning we jumped from the boat. The water was very cold that day. That when your investment in bodysuit pays off. The snorkeling sight was by the lava caves formed in the ocean. Some tunnels were even formed there and someone found a dead-end. The clarity of the water was pour to clear at different spots. I saw penguins swimming fast in front of me. As I was looking for my husband in the water, I turned my head to left and then right. That's when I saw this amazing huge 6-7 feet span sea turtle right in front of my nose ! The water was troubled a little and she was eating off the lava caves sides. Wow! I let my head out of the water and screamed: "Sea Turtle!" while pointing the way. All of the other 14 people from my group came to take a look and try to take a picture of THE sea turtle. Thanks to my husband we all saw it. If I was not searching for him, I would have never seen this great turtle, who by the way swam right under us as she left the lava coast to swim in the open ocean: it elegantly glided not even an arm's distance from us, and we were breathless in our tuba.
We went back on the zodiac and straight to the yacht. Had a bit to eat, showered and changed into our hiking gear. We all left with Peter to explore another area of Isabela Island (Tintoreas). To get on shore, we used once more the zodiacs. Along the coast, we saw penguins, seals, marine iguanas and more crabs.
It was an amazing walk. We saw seals posing for the paparazzis, iguanas relaxing all around us (on the rocks, on the road, one on top of each other), birds flying around, a lava tube that white-tipped reef sharks are using to sleep and rest (my husband counted 15 !) alongside several small fishes and another big sea turtle. We encountered a heron in the small lake and a baby seal swimming in his private cave surrounded by humans-paparazzis. This was a sad moment for me…seeing people trying to take pictures of this young seal right at the entrance of his cave.
On our way to the zodiacs, there were more seals sleeping on the ocean beach and excuse-me on the path too. It was a little like a slalom walk: passing around seals and iguanas without walking on anyone's tale (that was challenging at time since those guys don't move). Why would they…there is nobody to hurt them? One of our boat-mate wanted a picture with the seal… she got too close and my husband just had the time to yell to get out of there… she did right on time and the seal started barking at her… "this is MY territory missy!" She kept all of her bunny and got her picture from a safe distance. Later on, our guide told us a story that once he had one visitor who needed 20 points on her bunn… People, this is nature, respect the animals !
Back on board, snacks and dinner and another rocky night. Before going to sleep, we went on the deck watching for the stars. We were in Bora Bora a few years ago and the Galapagos sky is as magnificient, with plenty of flying stars to make whishes… please don't make this vacation end ! The time to go to bed… In the middle of the night I busted into laughs. The chair was moving from one side of the room to the other, the cabinet's doors were opening and closing, taking tour the bathroom door. It was like a ghost's movie. All was moving in the room, but one thing stayed on: the patches. What a great invention…and good thinking of us bringing those for the trip. They turned out to be very handy. (I am not advertising for any medication, I am just saying that without them, I would not have a great time that night on board…since I have a sensitive stomach.)