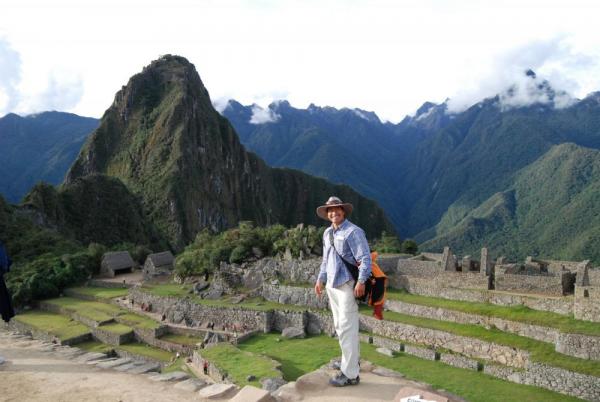 We sat down in the plane around 12:30am on June 5th. A little tired, but happy to get back home even though I would stay on vacation longer. "All good time has an end", I could hear my dad say.
I had great service on-board, good meals, great movies and about 4 hours of sleep. My husband, who usually does not sleep much in a plane, managed to have some 6 hours of snoozing time.
Arriving in LA at 8:25am. We had to be bright eye and bushy tale…because we had to pass through customs, pick-up our bags from terminal 3 (international) and run to terminal 7 (domestic) to check-in again for our final flight from Los Angeles-CA to Denver-CO. Lucky line number one…we got stuck for about 30 minutes. I asked politely if we could take another line because of our time restriction. This great lady understood our challenge, but could not help at this time because no line was moving. She kept passing and looking at us. Another agent made us change row. That one was also very busy and not moving. Finally, the first lady came back to us and made us change row for the last time. We got out of there in no time after talking to the customs' agent. I felt like in the Amazing Race Show, except we needed to pick-up our bags. The bags were there. My husband and I took a cart, put our bags in and looked for the exit. We were racing…our hearts were pounding. We exited and ran through 4 terminals in warm LA. We finally arrived at the ticket counter, printed our boarding passes, gave our bags and headed out to the final security check-point of the trip. We could breath now that we were all set. Passed security, arrived at our gate. Relaxed and called our parents to let them know we arrived in the US and were ready for our next flight home.
We had a very good flight from LA to Denver. We even arrived 30 minutes earlier. That meant we could take the earlier shuttle to Fort Collins. I called the shuttle company and had us moved from a 4pm pick-up to a 3pm pick-up. All went well. We arrived home at 4:30pm, left our bags and hiking boots then drove to the restaurant.
What an amazing long day!
What an incredible, amazing, unbelievable journey we had together for our 10th Wedding Anniversary. It was indeed: a trip of a lifetime, with memories that will last forever.
I want to thank my husband for this incredible adventure we had together and for all the love and support he gives me everyday.
I want to thank Adventure Life and their partners for this great trip!