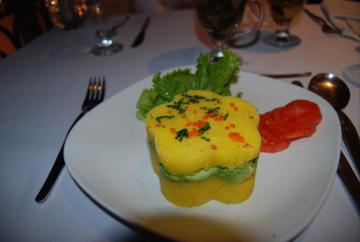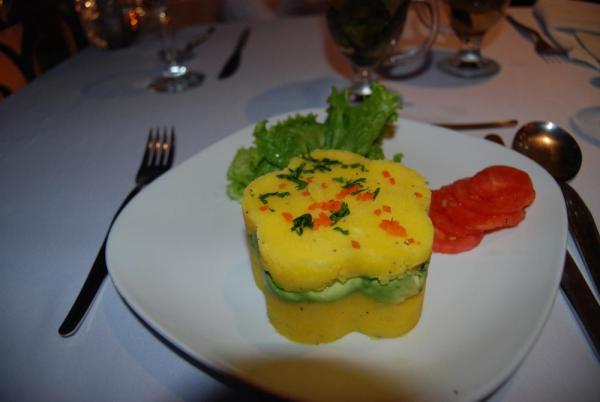 We left with our guide Marco to the Ollantaytambo bus-train station. Since January 2010's mud slides, some bus transportation is available to visitors to access the train station some 30 minutes away. We got so early to the train station that even if there was empty places on the train we needed to wait for our train to arrive. It was a chilly morning with the light wind. We saw people heading to the Inca trail, and we learn how to play "Titicaca" game card with Marco, our guide. We played for at least one hour before our train arrived. We got on board of the vista dome train. Got a snack on-board, coca tea and great views. Arriving Agua Calientes, we had a walking transfer to our magical hotel "Machu Picchu Pueblo". Checked-in and ran back to the bus station to catch the next bus to Machu Picchu.
Machu Picchu: Nervousness, and excitement I felt during our 20 minutes ride from Agua Calientes to Machu Picchu Gate. We get out of the bus, head-out to Machu Picchu entrance-gate. Lots of people in groups are discussing and talking together while having snacks. My husband and I follow Marco our guide and step across the gate…it's approaching now, our first view of Machu Picchu. Wait a minute, Marco keeps talking and explaining how this wonderful site has been discovered, what was its purpose during the Inca time and more. It seams to me that he would never stop (I am impatient to see what I've been waiting for almost a year). Marco is the best guide I had in all my years of traveling around the world, but this day, this time…is for Machu Picchu; can we go now? (Of course, all that "babbling" was actually an internal process of my mind) After Marco finished his speech, he asked us if we were ready to finally see "Machu Picchu" and we were. As much as my mind was running few minutes earlier, now my heart started to pound faster, and as we walked the short passage between big stones I could feel the welcoming and peaceful sight of Machu Picchu. Now, it was pure silence (in my mind and around us). Peaceful, bewilderment, just no words to describe this magnificent beauty, view and feeling. You need to experience it to understand. Sitting on this bench overlooking the terraces, the city, and Huayna Picchu the most pictured mountain of this city.
Marco guided us through Machu Picchu while explaining the history of this world's wonder. We explored and observed: the west agricultural zone, the temples zone, the three windows temple, the astronomical observatory, the temple of the condor, the temple of the sun, the fountains, the Intihuatana. Marco knew this place so well that we could extend our time until it closes. As the three of us were walking towards the exit, I saw by the storage area, an animal that kind of looked like a big squirrel with rabbit's ears. I shook my head thinking I am dreaming, but I could still see the bushes moving… That's when I told Marco and my husband. "Excuse-me, don't laugh, but I think I saw an animal with a big squirrel tale along with rabbit ears, does it make any sense to you?" Marco left a small laugh and told me I just saw a chinchilla. WOW! I was lucky, and not crazy J
What an amazing day! Since the park is closing at 5 pm, we left and took the bus back to the city of Agua Calientes. That's where we said goodbye to Marco and thanked him for a great time learning and experiencing Peru with him.
We went back to our room, changed and took the direction of the restaurant. We had our dinner included and we were hungry. We sat down by the window. This dinner was so good. Carrot cream, pasta con verdures (pasta with veggies) and home made ice cream for dessert.
After enjoying a great dinner, we put on our swimsuit and went for a short dip in the hot springs. It was very relaxing before going to sleep.