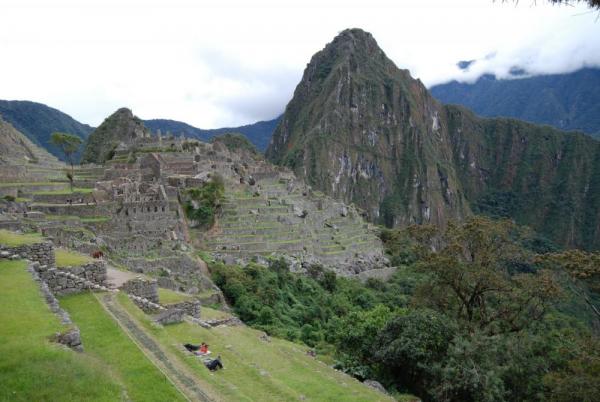 This morning was the first one where we could sleep-in if we wanted. So at 8am, we got-up, and went for breakfast.
At 9am we ordered a taxi and left for the Botanical Garden (Jardin Botanico), we then visited the Vivarium with all the reptiles you can find in Ecuador and South America. After visiting the garden and the vivarium, we walked in the Shopping Mall El Jardin. Took a taxi back to the hotel, and walk to a café of the JW Marriott Hotel. I had a hot chocolate and a pasty made of cheese (chocolate caliente and pan de queso) while my husband tried a Malbec from Peru. We took this time together to relax, and review our pictures from our wonderful trip. After spending few hours there, and chatting from time to time with a very nice hostess, we walked back towards the hotel and stopped for an early dinner at a street restaurant called Spaghetti; it was excellent and a nice way to end our vacation. Our ride for the airport was at 5:30pm we had plenty of time to eat and enjoy our last meal in Quito. At the restaurant, I ordered pizza and my husband languini-pastas. For dessert, I tasted a great lemon cake and my husband tried the cheesecake. Our meals were delicious. We had great food and service in what seamed to be a locals' favorite restaurant.
5:30pm sharp, our shuttle picked-us up from Eugenia Hotel to Quito Airport. We got there very early. We checked-in, passed security and waited for 3 hours at the gate. Our flight left around 9 pm. We reached Lima at 10:55pm and got an easy way through the airport this time around. The connection signs were the right ones to follow. On our way to the gate, we stopped to do some window-shopping, and read few magazines headlines.
We sat at the gate for another two hours, and played cards.