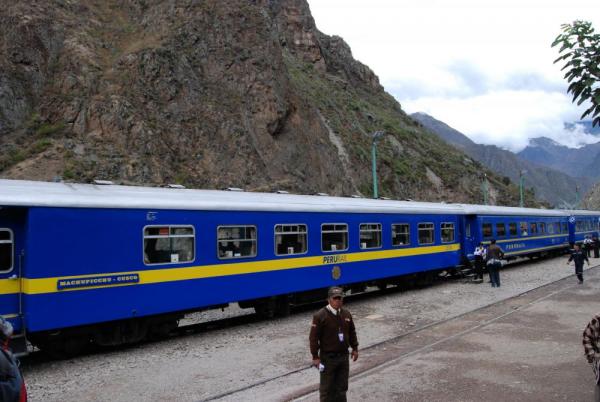 This morning is our last on-board the Odyssey. Time flies so quickly when you are having fun! I enjoyed a great hearty breakfast before our last tour with Peter. The good-byes of the crew were tough, but that's life. Bags are off to the airport while we are visiting San Cristobal Island (Kicker's Rock- Leon Dormido, the Natural and Human History Center, and the Port Bequerizo Moreno).
The interpretation center was filled-up with interesting information about the islands, the habitants, the animals, the history, the climates and the future of the islands.
I left my hat in my suitcase thinking that we were only going to be inside for the rest of the morning until we head-up to the airport…I was wrong. My husband and I got an unexpected time in town, by the beach and among all the sea lions. Before walking under the sun, I bought myself a great hat that flips sides. One side is with the blue-footed boobies and the other side is with the Galapagos Research Center logo. That morning was filled-up with great experiences once again. By just walking on the sidewalk, we encountered sea lions every 5 feet. Some were sleeping in the steps of a quiet cove, others were sleeping by their mom's or just playing together in shallow waters. The cutest moment was after taking a picture of three seals sleeping by a boutique. One of them heard my camera focusing with its little noise, woke-up and made a bigger noise and made me jump. After laying back down, the smallest one of the three scream, the biggest being the mom, flipped over her back allowing her baby to feed. My husband and I were at 5 feet of them, looking at them and hearing little baby sucking it quickly. He was very hungry. A great gift from life just right there…Thanks. My husband took a quick stroll on the city's beach to take a picture of a male seal parading… he actually stuck a pose for my husband.
Time to get back at the meeting place for our last bus ride of the Galapagos Islands. Direction: Airport. We arrived at the airport some 5 minutes later, no kidding. Thanked Peter for a great time and great tours of his Islands (Peter grew-up in the Galapagos). Waited in line for the security to get to our gate and fly to Quito.
Our flight back to Quito included a stop in Guayaquil. We arrived in Quito a little before 5pm. Got our bags, transfer to the hotel and left for diner once again at the JW Marriott. Back at the hotel, final packing, showering and we played "Titicaca" card game we learned earlier in our trip…right before visiting Machu Pichu.
Time to go to bed and rest before our final day tomorrow in Quito before heading back to the US.