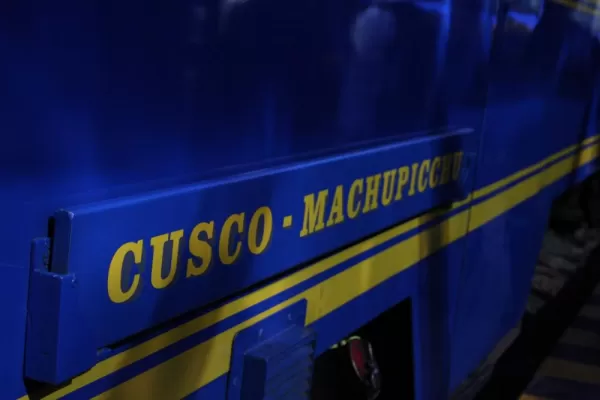 At 9:15am, our lungs thanked us as we landed in Lima, back at sea level. We caught a cab into the city, walked around the shops for an hour and then excitedly marched over to Gaston Acurio's flagship restaurant, Astrid Y Gaston, for our noon reservation. The exterior of the restaurant was unassuming. Except for a bronze plaque on the wall outside, you could easily mistake the building for a person's home. We entered, and to our surprise and delight, we had successfully made our reservation months earlier - they were expecting us!!! Our 2.5 hour lunch began by sampling several Pisco sours (the drink menu was massive) accompanied by a variety of breads baked in house. Next came three complimentary appetizers including causas, king crab and ceviche. This was followed by a larger ceviche sampler. There is nothing as fresh and delectable as ceviche in Peru. For our main courses we enjoyed a stir fry of beef, peppers, onions and french fries (Lomo Saltado, a classic Peruvian dish) and Chilean Sea bass over pan fried noodles. Our lunch was completed by a ten dessert sampler. Each was delicious. Was it deserving of the title of one of the top 50 restaurants in the world? Without a doubt. Despite the fact that we had heard and read great reviews regarding Peru's gastronomy, we weren't sure what to expect before the trip. As it turns out, Italy and France should move WAY over...because Peru has officially arrived on the culinary scene and the food is world-class.
After lunch, we waddled over to Bike Tours of Lima. We had hoped to join a bike tour, something we like to do in every foreign city we visit. The tours were sold out, but the bike shop rented us two beach cruisers and gave us a map of the city with a recommended route. We spent the next 4 hours peddling around Lima, exploring the artsy neighborhood of Barranco, the upscale streets of Miraflores and the old Spanish Olive Groves of San Isidro. As we biked along the cliff's edge bordering the ocean, paragliders dotted the cost like Christmas tree ornaments. With more time, we would have taken the opportunity to see the city from the air as well.
After returning the bikes we visited a specialty chocolate shop, and then around 9pm headed over to a long standing Lima establishment to get a coffee and a final bite to eat before going to the airport. We boarded the plane, and couldn't help but think that the seats seemed a bit roomier on the flight down, prior to enjoying maybe a little too much Peruvian food. All smiles, we drifted to sleep soon after our plane took off at midnight.
Many nights we revisit our evening strolls in Cusco as we gaze over at the water color painting that we bought on the street - it has been framed and is on the wall adjacent to our bed. Our memories of this trip are so rich in detail; they can seemingly bring the painting alive. And what a dream it would be to return one day....