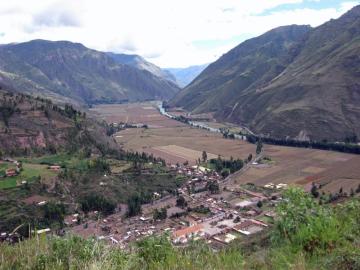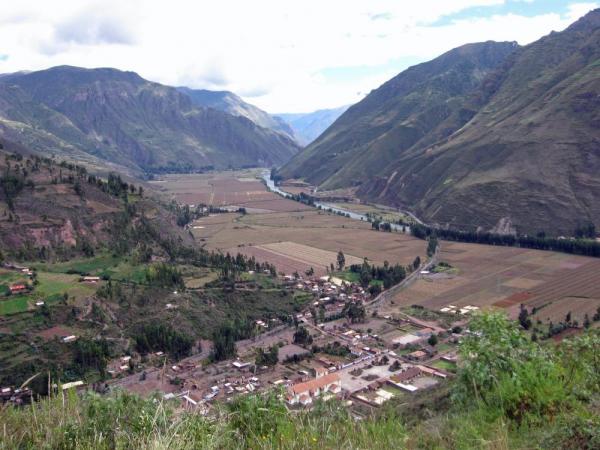 After a wonderful sleep and delicious breakfast we met Vidal at 7:00am in the lobby. He had already arranged the tickets to go back to Maccu Picchu and the hotel was to deliver our bags to the train station.
We spent 2-3 hours at the site. It is a very facinating place. Vidal was great at guiding us around and telling us all the facts. He is very knowledgeable. I took many pictures and enjoyed hearing all about the Inca's.
Back in Aguas Calientes we had a great lunch outdoors and some musicians came along a played for a while.
I bought a few post cards and then we were off to catch the train back to Ollantaytambo. It is a beautiful train ride along the Urabamba River. We had a great meal and there was even a fashion show.
Our driver was waiting for us at the other end, we got our suitcases from the hotel and then drove to Cusco.
It was very sad to say goodbye to Vidal. He was the best! I couldn't imagine the trip without him. He was so kind, patient, friendly and knowledgeable. Adventure Life is lucky to have him as a guide.
We had a nice supper by the plaza and bought a few things to take back home.