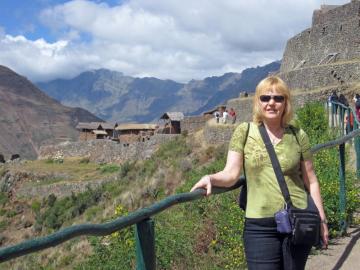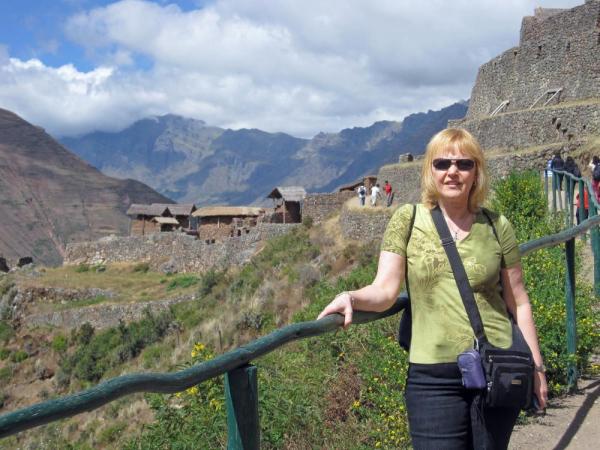 We enjoyed the morning sun at the Plaza de Armas, took a few final photos and then headed to the airport to catch our flight to Lima.
In Lima we had arranged a tour with Monica Tours. They met us at the airport and took us for a tour of the city. We went to one museum, Museo Arqueologico Rafael Larco Herrera. It was a wonderful museum and we spent about 1 hour there with our guide. After that we drove to Plaza Mayor. As we had limited time we just strolled around the park area looking at the outsides of the buildings. We then headed to Barranco for supper. We had a fabulous supper overlooking the Pacific Ocean. The surfers we out and the evening was perfect.
For an appetizer we had the Ceviche, and it was fabulous. I had the tuna for my main course , it also was very delicious. Monica then picked us up and took us back to the airport. Our flight home departed at 10:30pm
This was truly to most wonderful trip I have been on. The Andes are breathtaking, the people friendly and the cities very clean. We were lucky that our weather was perfect.
Adventure Life has made sure that every detail was looked after for us. We felt pampered the whole time and it was great being in a small group. Alll of their guides and drivers were wonderful and our accomodations were great.
Tips for future travellers: A day pack that has a bladder/camel pack for your water is great. The porters have lots of water to fill your water holder every morning and it tastes fine. The bag of snacks they gave us each morning were more than enough for the day. There were always bathrooms where we stopped for lunch and of course at the campsites. The sun was hot so a wide brimed hat was great to have, plus good sun screen. We only trained a little before the hike but with a great sense of humour and determination we did the hike fine. We were the last hikers each day, but we truly enjoyed the scenery.
I will always remember this trip and look forward to travelling with Adventure Life again.