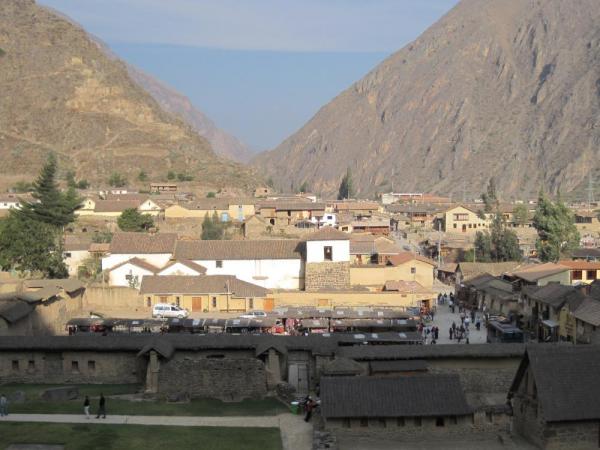 The planning for this trip actually took place months earlier when my boyfriend, Michael, and I were trying to decide where to take our first big trip together. We'd both traveled a bunch internationally with Michael having been to Europe and Asia and my having gone to Europe, Australia and Central America. We wanted to go somewhere new for both of us, so the obvious choice was South America. Once we decided on that, we both said "Peru" right away. So we narrowed down the country - and now to find a trip that we'd both enjoy. We did lots of research and came across Adventure Life online. We thought an active trip would be appealing to both of us. Then, once I spoke to Kassi for the first time and she was so incredibly helpful and knowledgeable, I knew she and her team would help us plan a memorable trip.
Michael and I both loved many aspects of the Manco Multisport tour but also love cuisine and cooking, so Kassi and Ashley helped us plan a custom tour including our favorite aspects of both the Manco Multisport and the Cuisine Tours that are offered. A fabulous itinerary was now planned - all we needed to do was make sure that we were in shape to handle the Multisport portion of the trip and that we had all the gear we needed. A few (dozen) orders from Amazon and REI later, we were all set!
Michael and I live in different cities - I live in Los Angeles and Michael in Houston, so the first part of my journey was the trip to Houston to meet up with Michael, so that we could travel down to Peru together.
After a long (flight is approximately 8 hours) but uneventful flight from Houston to Lima, we arrived at 9pm and we checked in to the lovely and convenient Costa del Sol hotel (when they said it was RIGHT across the street, they really meant it - literally 50 feet from the airport!). Arriving in the evening was a nice way to start our journey. We got our welcome drinks and hit the sack for a good night's sleep before the flight down to Cusco for the beginning of our adventurous journey!
We are so excited to start the journey together. Our tour group consisted of only Michael & I and our guide, cook and drivers. It was quite a special treat to have a private tour for the next week.