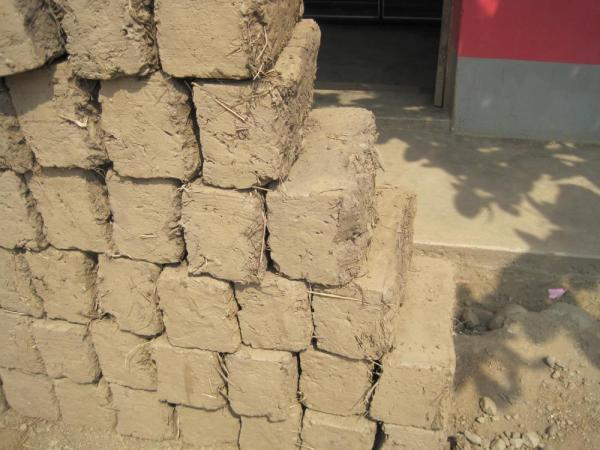 We took an early morning flight from Cusco to Lima and dropped off our luggage at the Costa del Sol hotel. Our guide met us at the hotel at 10am for our day of exploring Lima - the culture and the cuisine.
We jumped in the car with our tour guide, Nieva (it translates to Snow in English - what a pretty name), and the driver, Willams, for the day. We toured the Cathedral of Santa Domingo and the Monastery of San Francisco. Both very interesting to see and hear about. Nieva is also extremely knowledgeable on Peruvian history and told us more interesting stories about the Spanish invasion from the a different perspective. Another live history lesson that I truly enjoyed. After the tours, we headed to the Cafe de Museo at the Larco Museum for a fantastic lunch and a tour of the museum. Lunch was fantastic - we tried some new dishes and a drink (non-alcoholic) called Chica Morada - it's like the Chicha beer in that it is made from corn, but this is made from purple corn and mixed with some sugar which makes for a fantastically delicious and sweet drink! This museum was dedicated to pre-Incan and Incan things and has one of the most extensive collections of artifacts in the world. This was a real treat - after having walked on the Inca trail and having seen Machu Picchu and other Incan ruins, it was incredible to see all the artifacts in this museum. Along with this, Nieva explained many aspects of the pre-Incan and Incan cultures so perfectly that we didn't even need to read the signs in the exhibits, Nieva would summarize and explain everything in the exhibits so well. After lunch, we drove around the city more and saw the highlights of Lima. We were so thankful for our fantastic driver, as we'd never seen so much seemingly unorganized traffic - I think there were 3 lanes, but it seemed like the locals made about 4 1/2 lanes out of it! We got to try Pisco Sours and also went to a local winery in Pueblo Libre. We tried a few different Pisco's and chose a couple bottles to buy and bring back with us. After a lovely day of driving around and learning about Lima, we headed to the Huaca Pucllana and the restaurant there. What another great treat! This restaurant is situated on an archeological site that dates back to 400 AD. Before dinner, we got a tour of the site which was absolutely fascinating. We were still a little full from lunch, but there was a menu full of new and interesting dishes to try. Here we tried the tamales and the gnocchi - both were fantastic. Nieva ordered some dessert for all of us to share - though incredibly full, we couldn't pass up such a delicious dessert of Black quinoa tuiles with lucuma mousse, chocolate sauce and fresh berries. Lucuma is a new fruit that we'd never tried and it is now one of our favorites. Highly recommended to try - it can be eaten alone, blended in a smoothie, or made into a mousse - each one is delicious. After an incredible day of sites and cuisine, Nieva and the driver took us back to our hotel and bid us farewell.
This trip was about adventure, fun and exploring new places and we both especially appreciated the depth of knowledge that our tour guides had and shared with us. I came away feeling like I had a really fun time and learned about the history and culture of the area - much different than many of my previous trips and it was very much enjoyed by both of us.