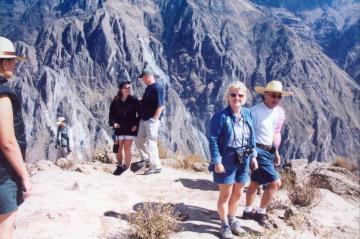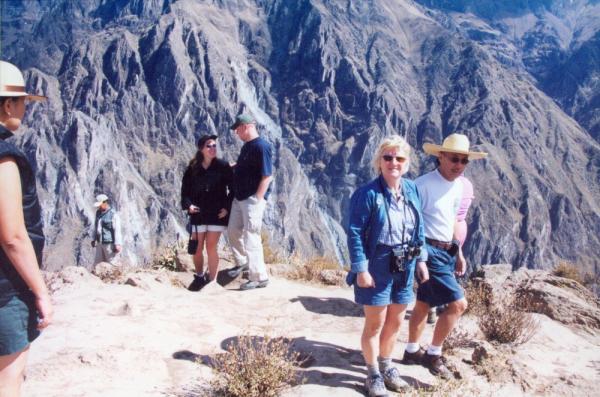 We woke at 4 am. We were getting used to these early mornings and the lack of electricity helped encourage us into bed the night before. We traveled 15 minutes by boat and then hiked into the nearby oxbow lake. There we boarded a wooden blind with benches along the edges and headed out in search of the local family of river otters. We saw the otters fishing at a distance but weren't able to get close enough for a good view. In the meantime however, Aldo pointed out a variety of birds and another guide dipped his fishing pole in the lake with a bit of raw meat for bait. Within minutes he pulled up a piranha. We all admired its sharp teeth and strong bite before releasing it back to the lake.
After a few hours we headed back to the river for our five hour journey upriver to the Tambopata Research Center. Enroute we admired a family of capybaras (the world's largest rodent) with the appearance of a giant guinea pig. Upon arrival, I took another welcome cold shower. I found that these showers were the only moments each day when I felt truly cool and could wash the thick layer of salt off my body that had accumulated from all the perspiration. We voted to wait for an evening walk and relaxed the rest of the afternoon in the hammocks on the porch.
That night we hiked into the rainforest with flashlights in search of nocturnal creatures. We saw a couple of huge spiders and a small, non-poisonous snake. The sounds of the rainforest always seem more striking than the sights, but this was especially true at night. We heard the whistling of the poison dart frogs, the rustling of bats overhead, and the chatter of insects. We returned to the lodge and tucked the mosquito netting around the mattress as we nestled into bed.