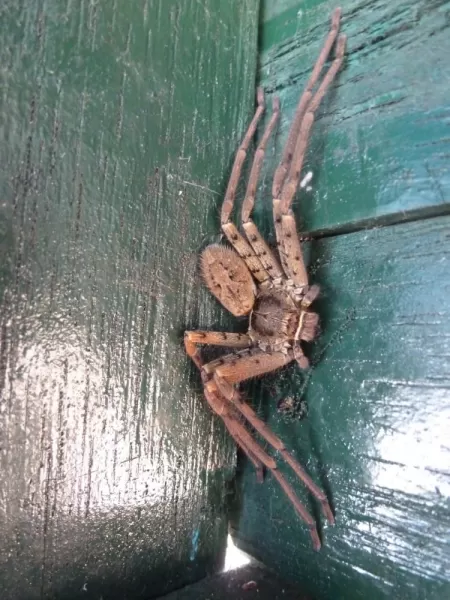 Left at 7am to go back to Machu Picchu. Climbed to Intipunku (the Sun Gate) - a beautiful hike with great views the whole way up (600ft) and the whole way down. Sat in solitude at the top for a while looking the other direction at the mountains. It was so incredibly peaceful and relaxing. Saw a coral snake eating a gecko on the way down! Very exciting, because coral snakes are so venomous! Before leaving Machu Picchu, Brian and I found a tiny nook for ourselves to gaze at the mountains (in the shade). A very special ending to a very special place. . . Took bus back to Aguas Calientes and met our group for a tasty lunch at Indio Felix - took many pictures of the incredible presentations of the food.
Left on the 1:30pm train to Ollantaytambo. Ayul took us into a typical Quechan house --- one room with guinea pigs running everywhere --- at least a hundred of them. There were skulls in nooks (one had a skull and a picture of Jesus together) and a llama fetus hanging from the ceiling. It's amazing that people today are living just like they did in the 1500'. One room for 5 people, sleeping on llama skins on the dirt floor.
Drove back to Cusco and had a fantastic pizza dinner at La Pizza Carlo. There were 4 tables, a wood oven, and a counter to make the pizzas, and a fridge to hold the beers, all in such a TINY room. Very tasty pizza! Not a word of English spoken!