On our ninth day in Peru we hiked Huayna Picchu because after hiking 25 miles what's another 4 or 5?  I was apprehensive because it sounded very technical but it was just climbing more narrow stairs on a steep slope.  We made it to the top, took some pictures, and started back down.  We passed more people going down than up so it took longer to go down than up.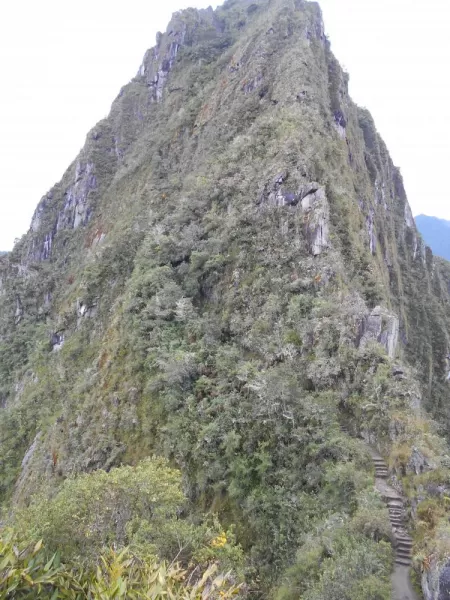 Yes, we really did climb those stairs to the top of this ridge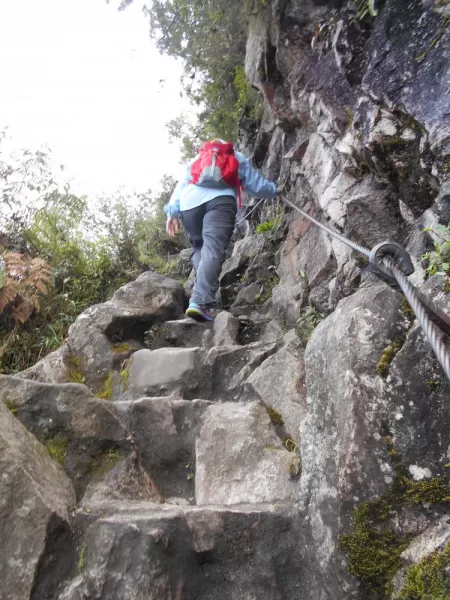 Holding on to the guide line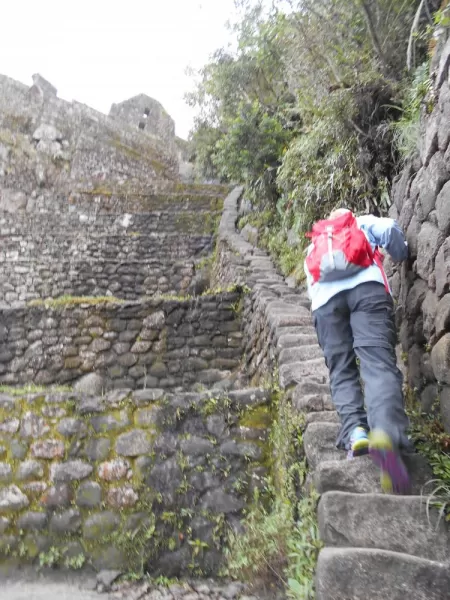 Going up really narrow stairs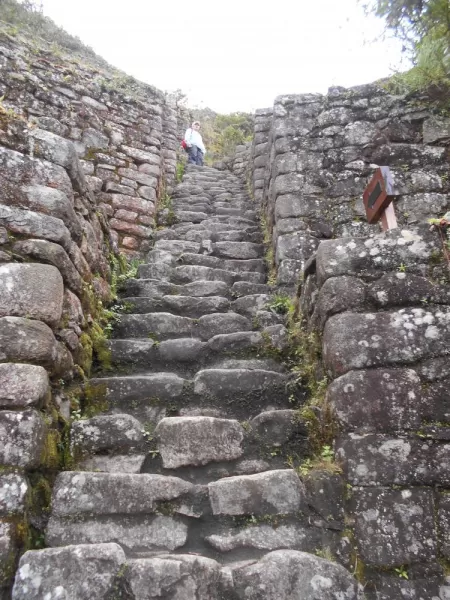 Even more stairs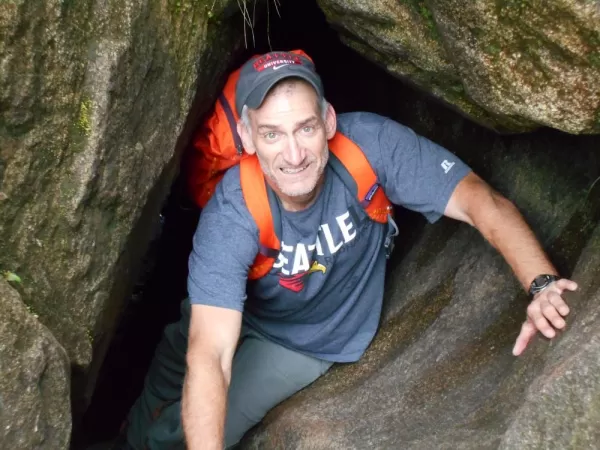 Through the tunnel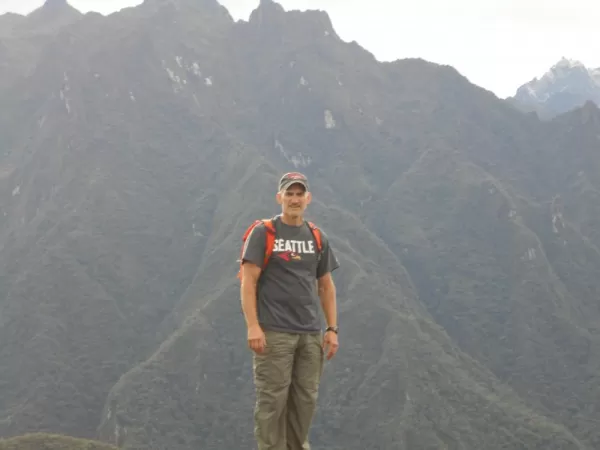 Looking out over all he has climbed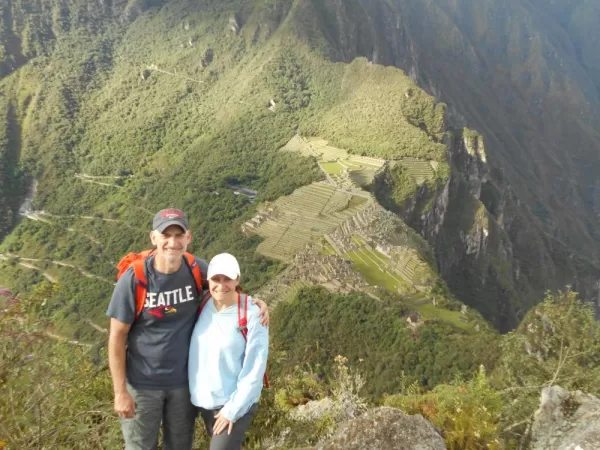 On the top of Huayna Picchu – We did it!
We ate a lovely lunch at Inka Wasi in the Machu Picchu Pueblo, caught the train to Ollantaytambo, and then a shuttle van back to Cusco.  One more night in Peru and then we fly home to Colorado.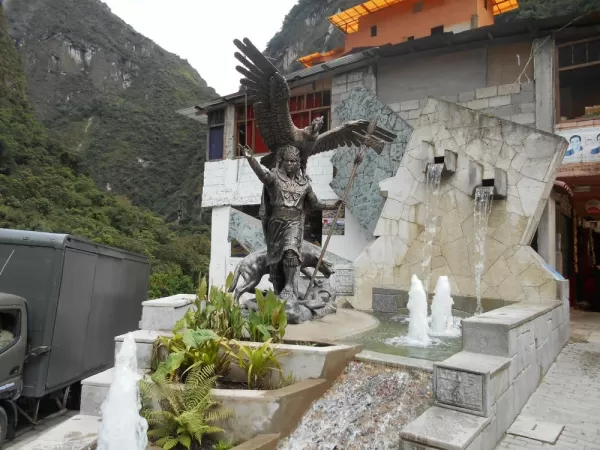 The fountain in Machu Picchu Pueblo,
formerly known as Aquas Caliente
(Hot Springs)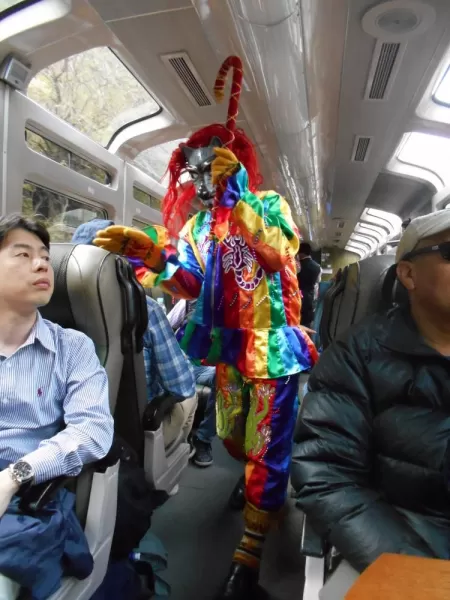 The Dancing Cat on our rail car – I thought it was a Rat !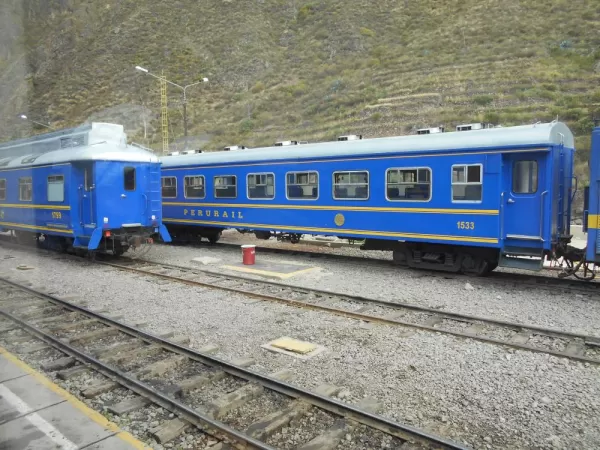 Peru Rail
The last day in Peru was spent in Cusco, in the main square people watching a gathering recognizing nurses.   We used our free time just to relax and enjoy the weather before catching a late flight to Lima and then on to the US.  Our 30th anniversary trip has come to an end but it was a wonderful, magnificent experience thanks to Adventure Life and our guide Juan Barrios.