We took advantage of the fact that we were going to be in Lima by adding an extra day at the beginning of our trip.  We worked with Adventure Life to get a hotel in Miraflores for two nights.  The cost of our hotel in Miraflores for 2 nights was the same as one night at the Lima airport - - score!  We made plans to visit Parque Kennedy and Huaca Pucllana, a ruin and then wander around Miraflores.  We arrived late on Friday night and were in our hotel around 1 am.  We began our day by walking over to Parque Kennedy which was about a block from our hotel.  We passed some eye catching murals on our way.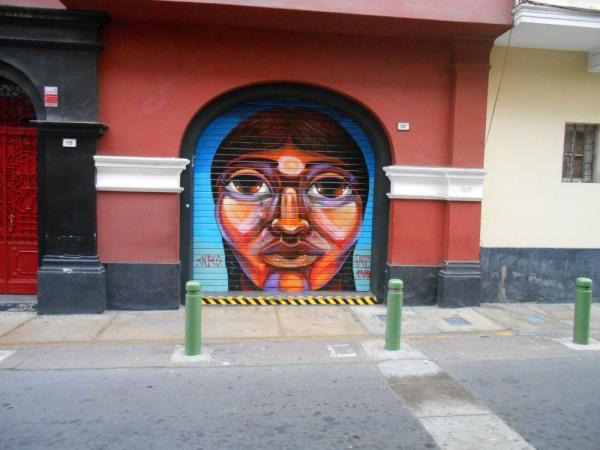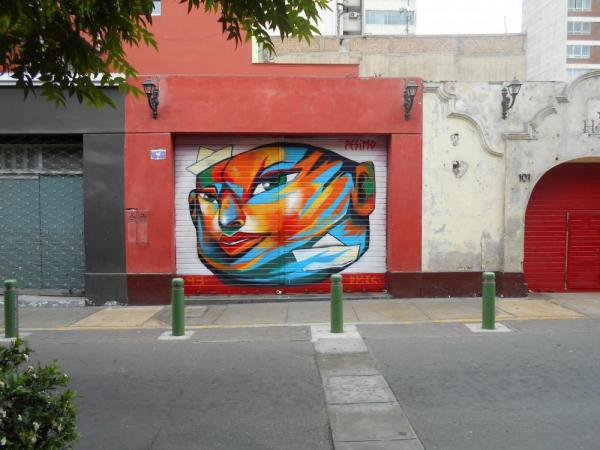 Mural in Miraflores
We were shocked by the plethora of US restaurants – McDonald's, Burger King, KFC, Pizza Hut, Subway, Popeyes, and Chilis! WOW!  We did not travel thousands of miles to eat fast food we could get at home.  We walked around Parque Kennedy which is famous for having thousands of cats.  We did not see close to 100 cats but we did see cats and a cat lady feeding about a dozen.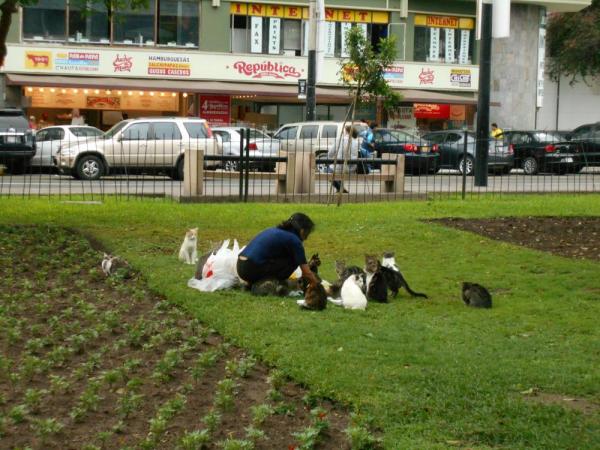 The Cat Lady of Parque Kennedy
We meandered around the park a while to people and cat watch.  We walked west and saw a beautiful church, Iglesia Matriz Virgen Miragrosa.  The stained glass windows were amazing.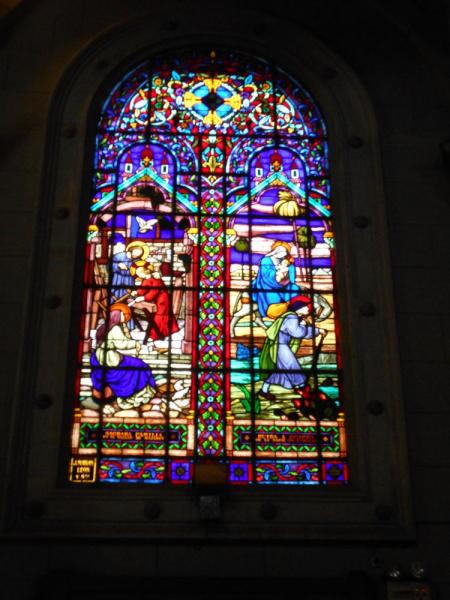 Stained Glass at Iglesia Matriz Virgen Miragrosa
After saying a prayer of thanks for a safe trip we started walking to Huaca Pucllana. Apparently people walking around Lima are not common and several taxis beeped at us to see if we wanted to hire them.  That is what Peruvian taxis do - - beep at you to see if you want one.  They also beep at each other, other cars, buses, trucks and motorcycles.  There is a lot of beeping in Peru.  We made it to Huaca Puccllana in less than 20 minutes.  We took a tour of the ruins which are right in the middle of the Miraflores district of Lima.  This pre-Inca culture practiced human sacrifice of young girls.  I guess I'm lucky I wasn't born into this culture because I would be the first chosen with my sassy attitude.  The architecture was remarkable for a civilization from the 3rd century.  They used a trapezoidal design to withstand earthquakes.  There is evidence of remains from the Lima culture and the Wari Culture here.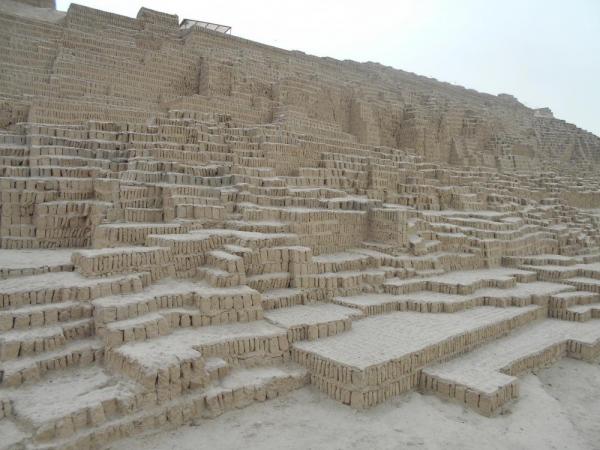 Huaca Pucllana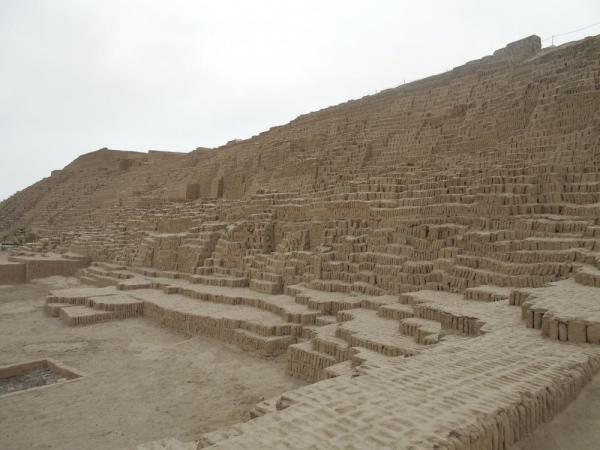 Sacrificial Pit at Huaca Pucllana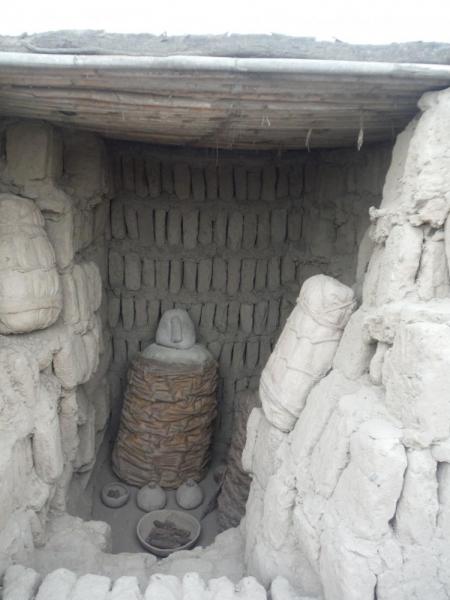 Wari burial tomb at Huaca Pucllana - the tiny bundles are babies
After a short return to our hotel we walked around the Miraflores district just to stretch our legs and just sight see.  Miraflores definitely reflects the US influence in this tourist friendly section of Lima.