Our final day before the trek began with a van ride (yes! a van ride!) to Maras, Peru and a visit to Sal Natural y Ecologica, the Salt Mines.  There are thousands of ponds that are fed from a natural stream.  We tried the water in the stream – it was warm and very salty.  This stream originates underground and is a great natural source for salt. These mines have been in operation for about 1000 years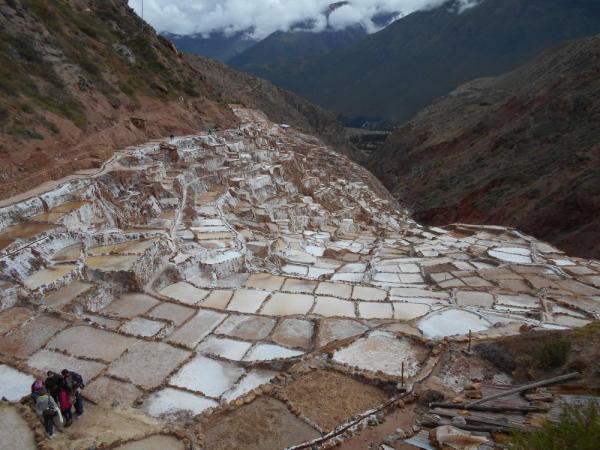 The Salt Mines from a distance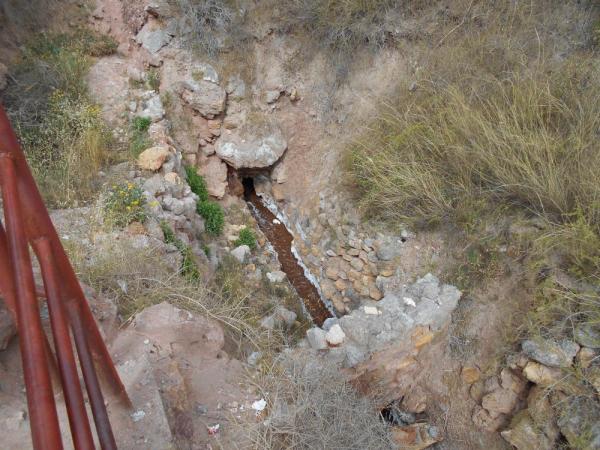 The warm and salty stream
After the salt mines we drove onto Moray.  Moray is an Incan ruin with terraced circles.  The top circle is 15oF warmer than the lowest one.  This allowed the Inca's to cultivate many different crops.  After Moray we drove down some very winding roads to the Sacred Valley into the town of Ollantaytambo.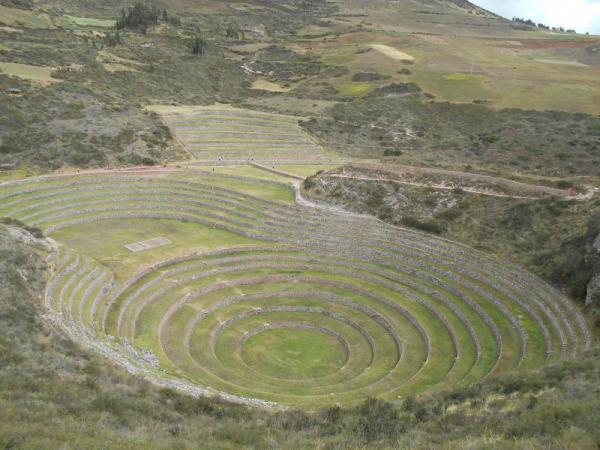 Moray circular fields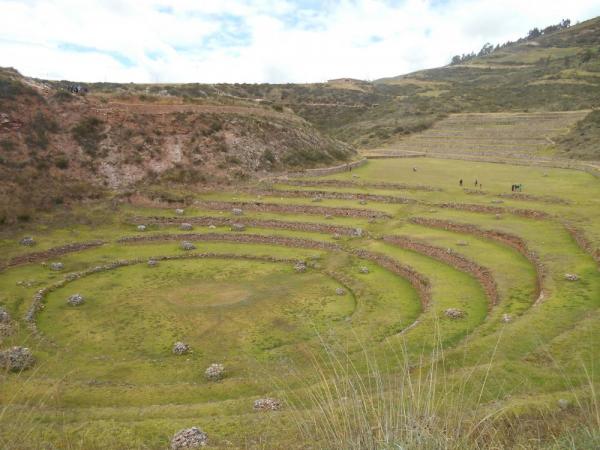 Moray circular fields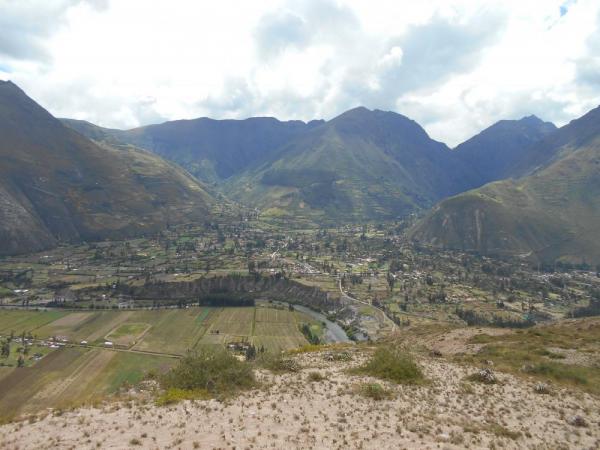 A glimpse of the Sacred Valley
In Ollantaytambo we had our first of many meals provided by Adventure Life. After this fantastic lunch we went over to the ruins of Ollantaytambo and began climb up several hundred stairs to the top of the ruin.  Did I mention the stairs would be pretty much common from this day forward?  Hundreds of stairs, thousands of stairs, I think I climb stairs in my sleep!  I have climbed soooo many stairs that my legs are still tired and I think they will be tired for months after this adventure ends.  On the bright side, this ruin has a series of fountains carved by the Incas that provided fresh water for the village.  Such innovation!  We even saw an Incan "Flintstone" television.  You must find fun and joy in the midst of trying to exhaust every muscle in your legs!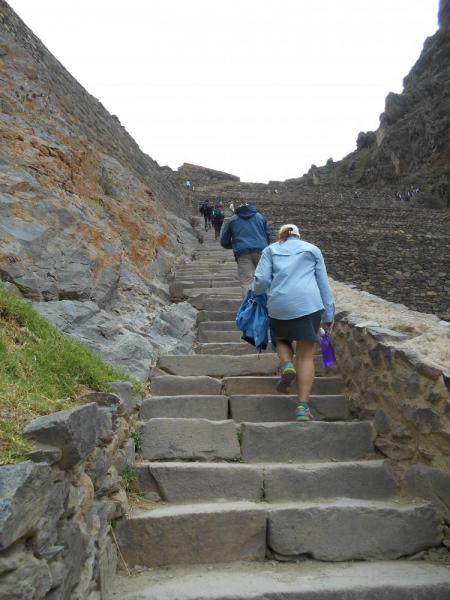 Going up the stairs at Ollantaytambo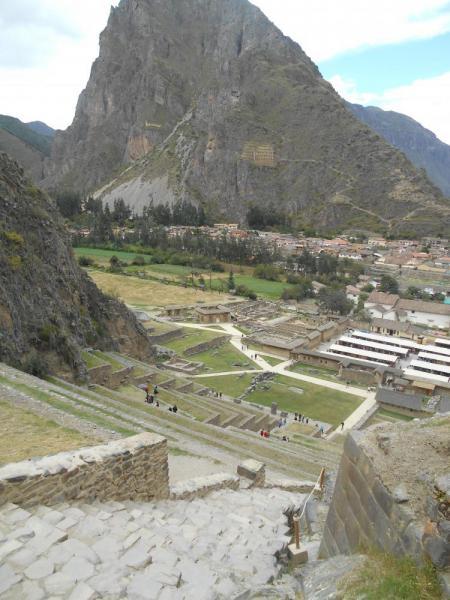 A view down the stairs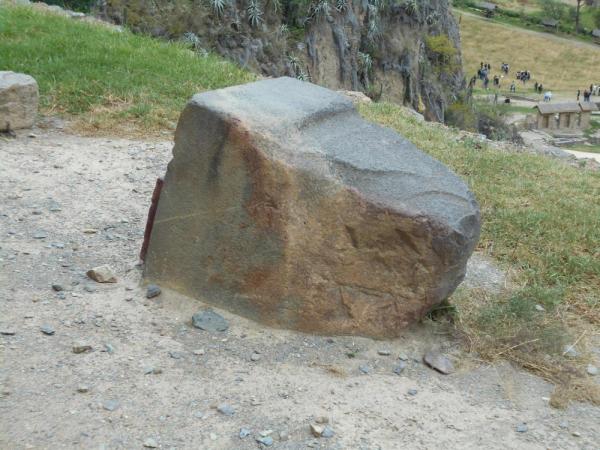 The Inca "Flintstone" TV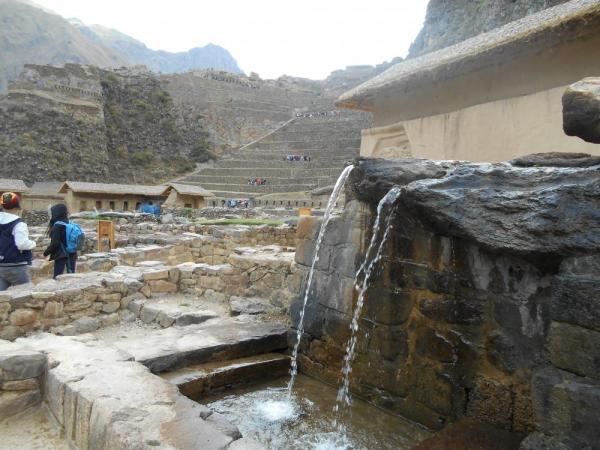 A water supply fountain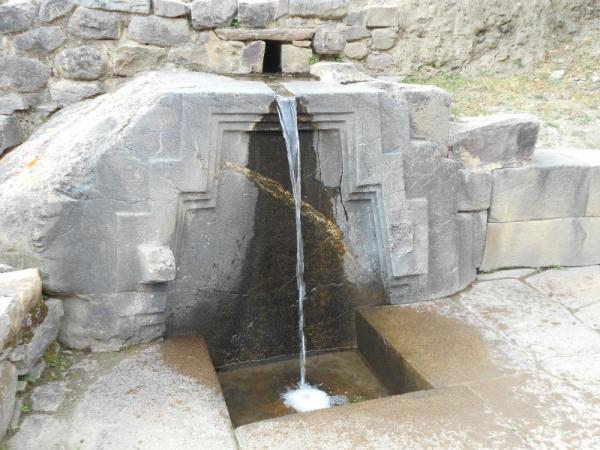 A ceremonial fountain
From Ollantaytambo we drove to Pisac (yes I said drove!) which was about an hour away.  We visited the ruins at Pisac which was a series of 3 villages.  We climbed (again!) to the top of the ruins and looked down at the villages.  The fact these ruins are still standing is testament to the skills of the builders since the Spanish did try to destroy the Inca settlements.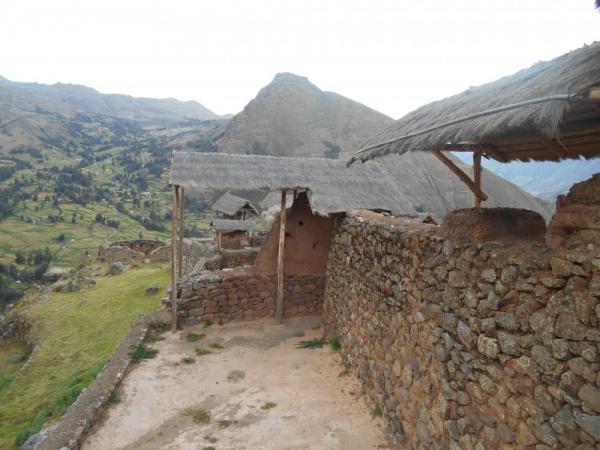 Entrance to first village in Pisac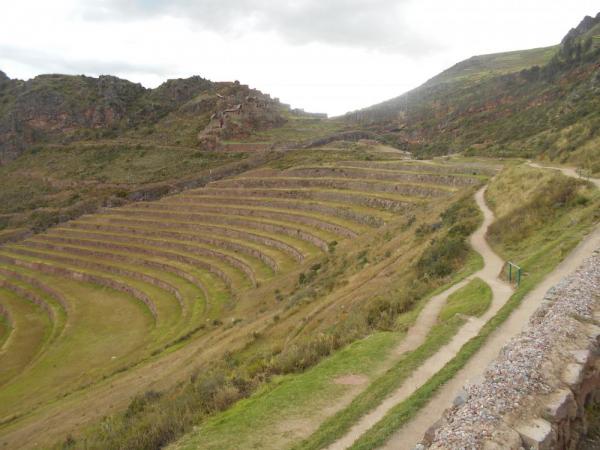 Terraces at Pisac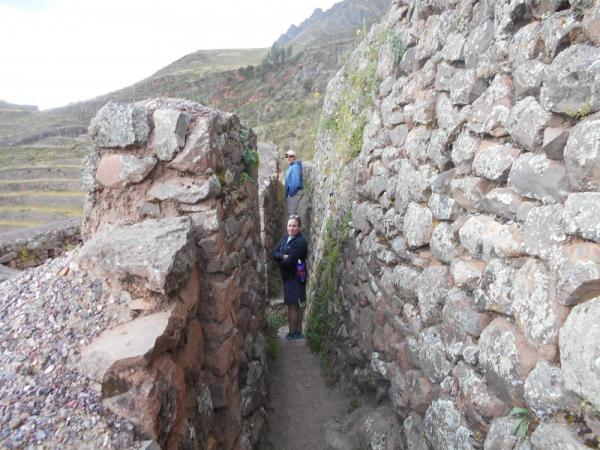 In a walkway at Pisac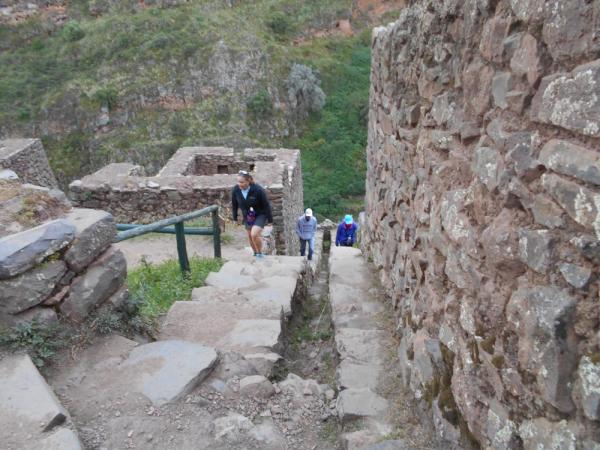 More stairs at Pisac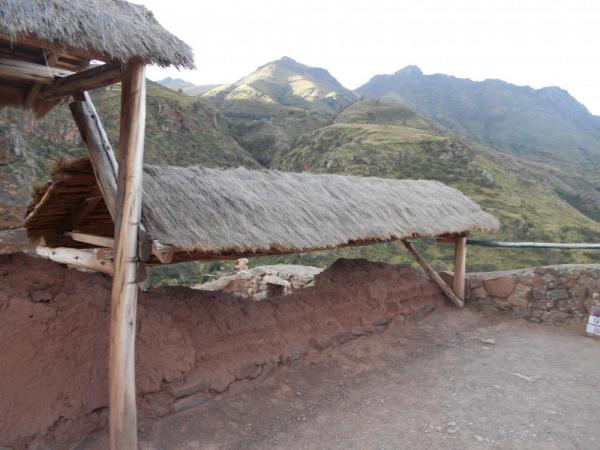 Representation of thatch roofing at Pisac
This day brought us to 3 ruins and the Salt Mines. So far we have seen 5 ruins and climbed about 2000 stairs.