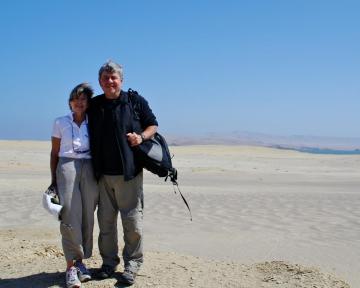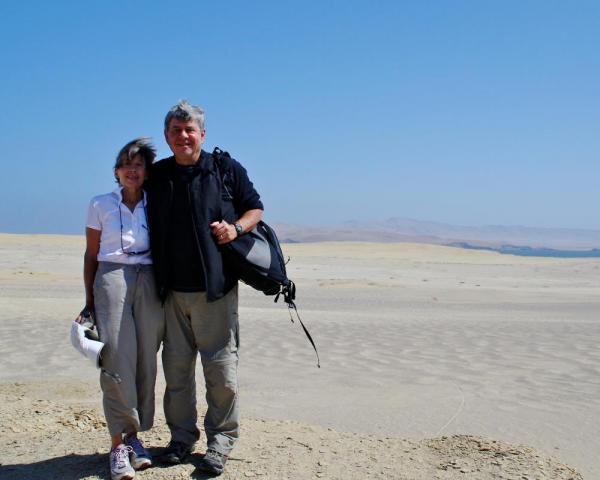 .
Following a leisurely breakfast Dick and I started a final walk around Cusco. We stopped in several small shops and made a few small purchases. We walked by Santo Domingo and down the busy Ave del Sol. Returning to the Plaza de Armas, we enjoyed watching the senior citizens whose turn it was to perform before the judges in front of the Cathedral. Finally we returned to the hotel for our 12:20 departure to the airport.
The flight home was uneventful but long. Leaving Cusco at 2:30 pm on LAN airlines, we arrived in Lima at 3:55 pm. After retrieving our bags, we found a table in the large departure area outside the secure area and prepared to wait until 8 pm for check-in with United for the 11:59 pm flight to Houston. Unfortunately, we purchased a bottle of pisco at the duty free store that was promptly confiscated from my carry on bag at the Houston TSA checkpoint. Arriving in Houston at 6:21 am, clearing customs, retrieving and rechecking luggage, and clearing TSA security, we arrived at the departure gate for Washington Reagan National Airport with only minutes to spare prior to departure at 7:35 am.
Our fabulous Peru adventure concluded with our arrival in Washington at 11:39 am where Sara, Gavin and Ellie greeted us. It was good to be home welcomed by smiles and wags!