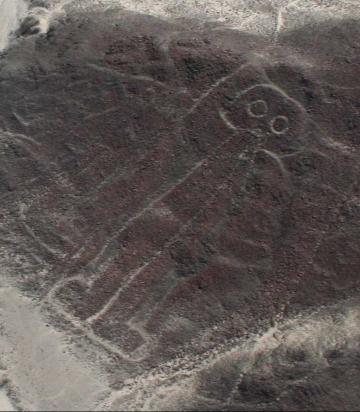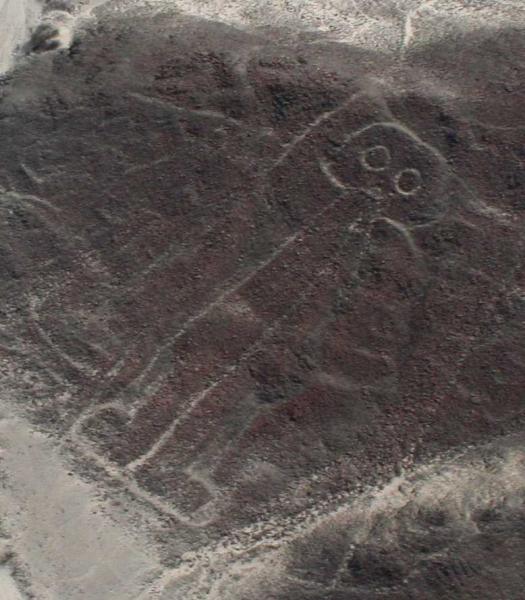 The "Inka Express," provided bus service and limited touring between Puno and Cusco for this part of our Peruvian adventure.
Our first stop was Pucara where we toured a small museum that featured steles and monolithic statues with long knife and severed heads. The guide described a bloodthirsty tribe that liked to cut of the heads of their unfortunate enemies. Pucara also boasted an impressive Colonial church. After leaving Pucara, we climbed swiftly, traveling higher through incredible scenery, and stopping at the La Raya Pass summit, the border between the Puno and Cusco regions. There was definitely a chill in the air at this point, and the souvenir sellers were all bundled up in blankets. We moved on to the town of Sicuani, where we enjoyed one of the better buffet lunches of the trip.
After lunch, we continued on, and made a short stop at San Pedro, where we saw the outstanding Raqchi Inca ruins that are the remains of the Temple of Viracocha . These ruins featured 22 fantastic columns and long sweeping walls reminiscent of the Mayan ruins we saw in Mexico. We would have liked to have had more time to fully explore these fantastic ruins. Our last stop was at Andahuaylillas, where we viewed the Jesuit "Church of the Americas" and again noted the heavy indigenous influences, a wonderful combination of Catholic and Indian mythology.
When we arrived in Cusco, we met our new guide Marco Palomino, a young Peruvian with movie star looks. He met our bus at the Cusco station with a sign that said "Karen Greig". He took us to our hotel, the El Balcon, which was midway up Tambo de Montero, a steep cobblestone street that took our breath away as we walked up it. We first noticed bells ringing as they did constantly throughout the day from numerous churches throughout the city during our stay in Cusco. Darkness was falling as we unpacked in our hotel, and we could see the Cathedrals lit up in the Cusco Plaza de Armas and the illuminated White Christ with outstretched arms watching over Cusco from the hill above. It was a warm velvet night, and we truly knew that we were in the Navel of the World. Marco took us on a night walk down Saphi, the Incan walled street that leads to the vibrant Plaza de Arms of Cusco. He helped us get acquainted with the area. We used an ATM in a jewelry store near the Plaza de Armas to get some cash, and Marco helped us get our digital pictures copied to a disc at an internet exchange near the hotel. After that, we all dined at "A Mi Manera", eating among other things, lomo saltado which are strips of beef with tomatoes, onions and peppers. After that we returned to our hotel for some rest.