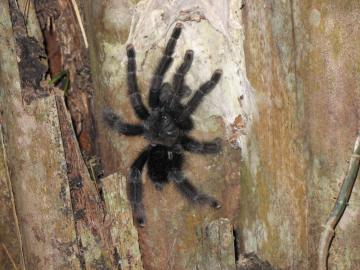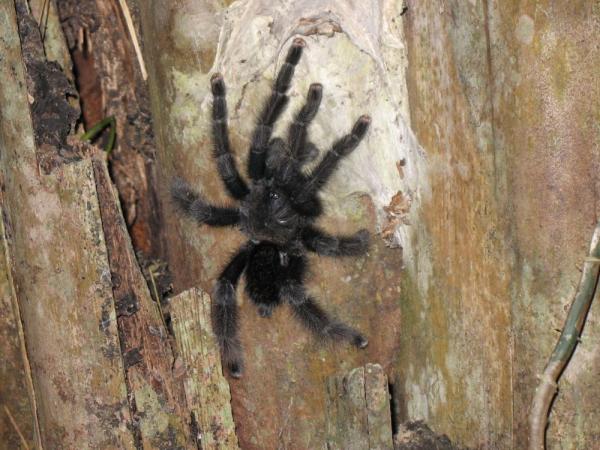 We got up at 5 am and were on the water in our canoe by 5:45. Our goal was to see the Giant River Otters so we headed towards their den. Sure enough, just as we got here they were waking up and hitting the water for some fish breakfast! The otters each eat about 6 kilos of fish each day, that's a little over 13 pounds! This is partly why they are endangered as local fisherman viewed them as competition. We watched for quite awhile then as they moved off we continued along the shoreline searching for wildlife.
This morning we saw a couple of small caimans, many Hoatzins which are rather prehistoric looking, a Cocoi Heron, Green Ibis, Black Skimmer, several Yellow Headed Vultures, Blue and Yellow Macaws, Red Bellied Macaws, Yellow Crowned Parrots, White Winged Swallows, a bright yellow Social Flycatcher, Several Pale Vented Pigeons, and a small group of long nosed bats who where lined up perfectly vertically on a tree trunk sunning themselves before holing up for the day. Victor told us they eat about 30% of the mosquito population around the lake.
After breakfast we went on a walk in the jungle checking out the plant life and spotting more critters. The new bird we saw was the Num Bird which is a flycatcher. We also saw a small group of Capuchin monkeys.
At 4 p.m. we went on the canoe again to spot caimans. On the way we saw several Green and Rufus Kingfishers, and some Red Headed Cardinals as well as a Coral Snake. As the sun began to go down we spotted a group of Capuchin Monkeys settling into their nests for the evening, and apparently there was much arguing over the best locations.
Once darkness fell we spotted Caimans the same way as we did on the night walk, catching their eyes glowing in the light. There were dozens of them! We also caught glimpses of the many bats swooping along the water eating bugs and fish.
What an amazing day!