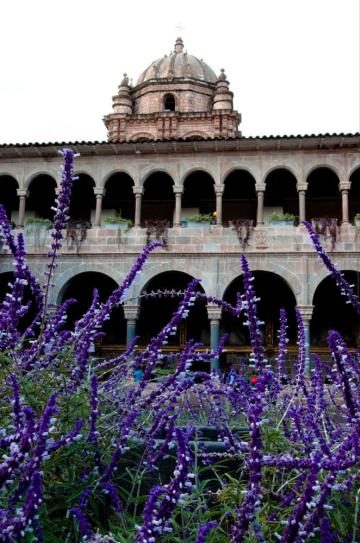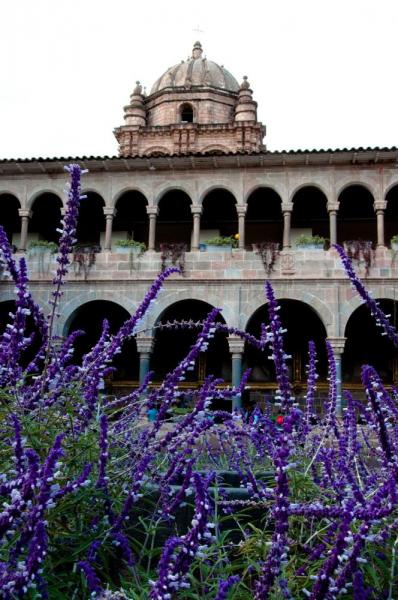 Awakening with the tops of of 19,000 mountains peering out through the clouds was really incredible. It was like waking up into a dream. The horses that had carried our belongings and camping gear were happily munching unbeknownst to them that they were surrounded by awe inspiring landscape that was worth traveling across the world for.
After we had another great meal cooked by Mario the march down began. It seemed so much longer going down than it did coming up even though we only had about half the distance to cover. The teeny tiny town below was as big as it looks from an airplane and stayed that size for a long time as we descended into Lamay where I would take a little siesta in a field. From there Aurelio drove us to the train station where we traveled to the town of Machu Picchu.
By far our favorite hotel was the El Mapi Hotel in the town of Machu Picchu. They had a bottle of wine and chocolates waiting for us in our hotel room to celebrate our new marriage. It was fun to be pampered after camping for two nights. The dinner that was included with our stay was also really scrumptious, we were spoiled silly!