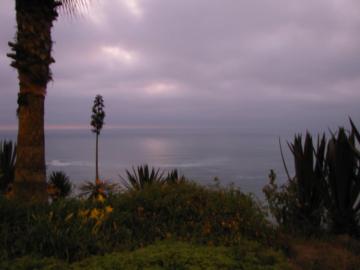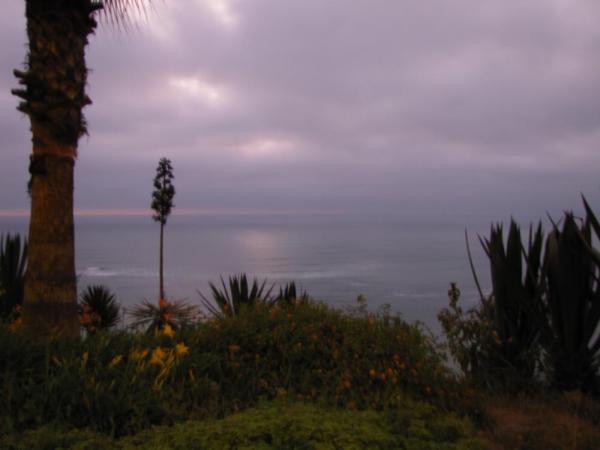 Michele:
We took a short, early morning flight to Cusco and were welcomed at the airport by our Peruvian guide, Vidal, and driver, Roger. We were dropped off at our hotel, Casa Andina Catedral, which is in a perfect location next to the main square, Plaza de las Armas. The hotel incorporates an original wall constructed by the Incas. We were welcomed with coca tea, which is tasty and reminds me of green tea. Coca tea helps to ward off altitude sickness so we drank a lot of it throughout the trip. Neither of us got altitude sickness and I credit the coca tea for that.
I feel like we stepped back in time when arriving in Cusco as it provides constant reminders that it was the center of the great Inca empire. The city takes your breath away, from the literal aspect that you are dealing with high altitude at almost 12,000 feet and from the visual aspects of its spectacular setting in a valley with stunning Inca and Spanish architecture. Throughout the city you can see many of the original foundations built by the Incas as well as original stone streets and aqueducts. Instead of ripping down the Inca buildings, the Spaniards just built on top of them. The Incas have become recognized as extraordinary stone masons who were ahead of their time. Their foundations were solid and survived earthquakes (Cusco is on a fault). So the city really does give you a view of the past.
We were introduced to the third member of our group, Alberto, a Colombian who is a retired economics professor, now living in Panama. What a character! He definitely added some spice to our group. We all met up with Vidal in the afternoon, to tour some interesting sites in the neighborhood. Vidal is an excellent guide as he is very engaging, well-educated and extremely knowledgeable and proud of his Inca heritage. His passion shows through and he is full of interesting facts. We started out by viewing the Cathedral in the Plaza de las Armas, built during the Spanish occupation. The outside was majestic but the ornate inside blew my mind, with oil paintings and gold leaf throughout. I asked Vidal if there were ever any issues with theft as there are priceless artifacts in these cathedrals and he said that there are guards in the cathedrals; however, a solid gold crown that was sitting on the head of a statue of Jesus was stolen from this cathedral at one point, and then recovered.
Nate:
After touring the Cathedral we stopped briefly to enjoy some tamales from a local vendor. One sole bought some delicious food. We also loaded up on the water to complement the coca tea and combat the intense sun altitude. The thin air was easily appreciated when we climbed even five or six steps. As we headed toward the Temple of Coricancha, we observed some of the Inca walls of ancient Cusco. It's so fascinating to see the craftsmanship and structural design that the Spanish were too proud to adapt or replicate. It is also amazing that the Inca walls stand strong while everything else crumbles or deteriorates. Over at the Temple we examined more Inca craftsmanship and marveled at the stonework. How did they cut stone so perfectly, align openings with such precision, and comprehend the strength of the trapezoidal shapes?
While our tours were modest today, that was not unwelcome as the altitude was taking its toll. For a late lunch we found Chi Cha which is owned by a world-famous chef Gaston Acurio. Michele and I shared the stuffed peppers Vidal recommended and the pork belly dish the waiter suggested. The potato bread with cilantro ricotta butter was an amazing starter. Michele seemed to really enjoy the desert trio before we made our way back to the hotel for a siesta. Cusco's restaurants did not disappoint us.
After 10 p.m. we set out for a late dinner only to realize that most restaurants had closed or were closing. We did find a nice-looking restaurant on the second floor near our hotel where two more pisco sours helped to complete the night.