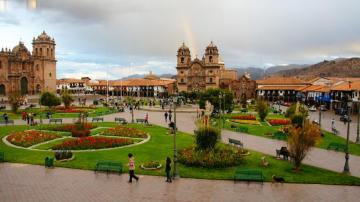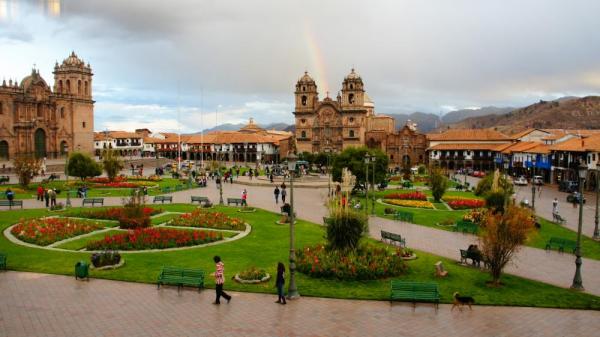 Today we said our goodbye's to our driver and our guide and we headed onto a luxurious bus that took us from Cusco to Lake Titicaca.
We stopped at various locations along the way, one of the first was in a beautiful pre-Incan church with paintings from different eras. Then we traveled to another site with Incan ruins to learn about the structure of the houses and walls.
The bus trip had wonderful views along the way and nearly once an hour we stopped somewhere to get out and stretch while viewing some historic site. Our next stop was lunch, with a buffet and live music. Then back on the bus to a town with a museum visit.
We drove past Juliaca's rubble dirt roads and busy streets and then finally made it to our destination, Puno. Once we arrived, the hotel had a shuttle transport waiting for us and again we got settled into the hotel, cleaned up and then went out to the main drag to walk along the streets.
We found a great little restaurant on the main street, which was very near, or only a couple of turns from our hotel via walking. The restaurant had a set menu, with a few different courses and live music.
After dinner, we walked around the city a bit more and then made our way back to the hotel.