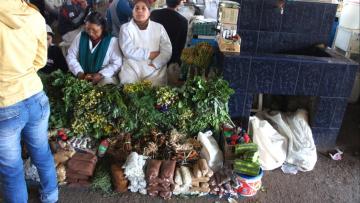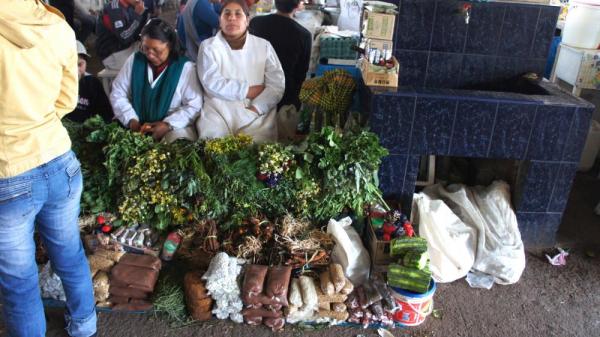 In the morning, we explored the ruins with our guide and then began our hike to Lamay, which was approximately 3 miles. We descended on a trail through the Sacred Valley and spotted other smaller ruins off in the distance.
At the end of the trail, our kitchen tent was set up for and lunch was just about ready. Again we had an exquisite meal prepared for us. Then we said our goodbye's to our cook, horses that carried our equipment, and Don Francisco.
Our driver then took us through the city of Ollantaytambo, where we visited more Inca ruins. After this quick stop, we continued on to the train station to head for Machu Picchu.
We got great seats facing the back window. It was like our own personal movie landscape. The train followed the Urubamba River towards the Amazon and then to the sacred city of Machu Picchu. It was a gorgeous ride, as we descended from the Andean highlands to the Amazon rainforest.
Once we arrived, we checked in to our hotel and then had free time to explore the city and eat some local food. We had a great meal this night at Inca Wasi. After dinner, we walked down the alleys and found a nice little bar to enjoy another Pisco Sour before heading back to our hotel for the night.