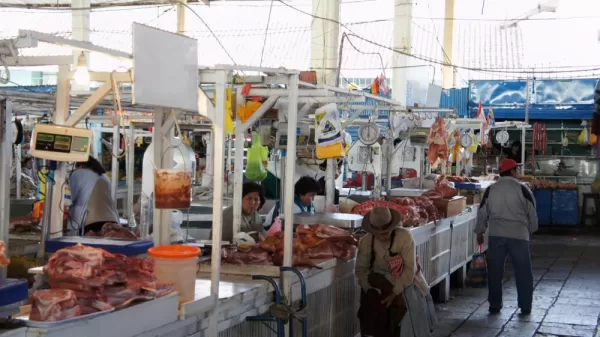 Today we drove up to Allpachaca, 12,000 feet elevation to begin our biking tour. Before we started our biking journey we visited a weaving demonstration and learned how the villagers make different color dyes out of bugs and plants.
After the demonstration we started our biking tour for 4 hours, around the Piuray Lake. Along the way, we saw local farmers plowing their land and beautiful landscapes. We also rode through local villages.
Once we arrived at Don Francisco's house, all of the camping gear was already set up for us. After we washed up and ate, Juan took us on a short hike through the surrounding mountains and villages, where we saw lots of wildlife and local children playing.
When we returned to the campsite, we washed up and dinner was prepared for us. Again, it was a stellar meal with local flavors and dishes. After dinner, we got cozy in our tent and went fast asleep from our busy day.